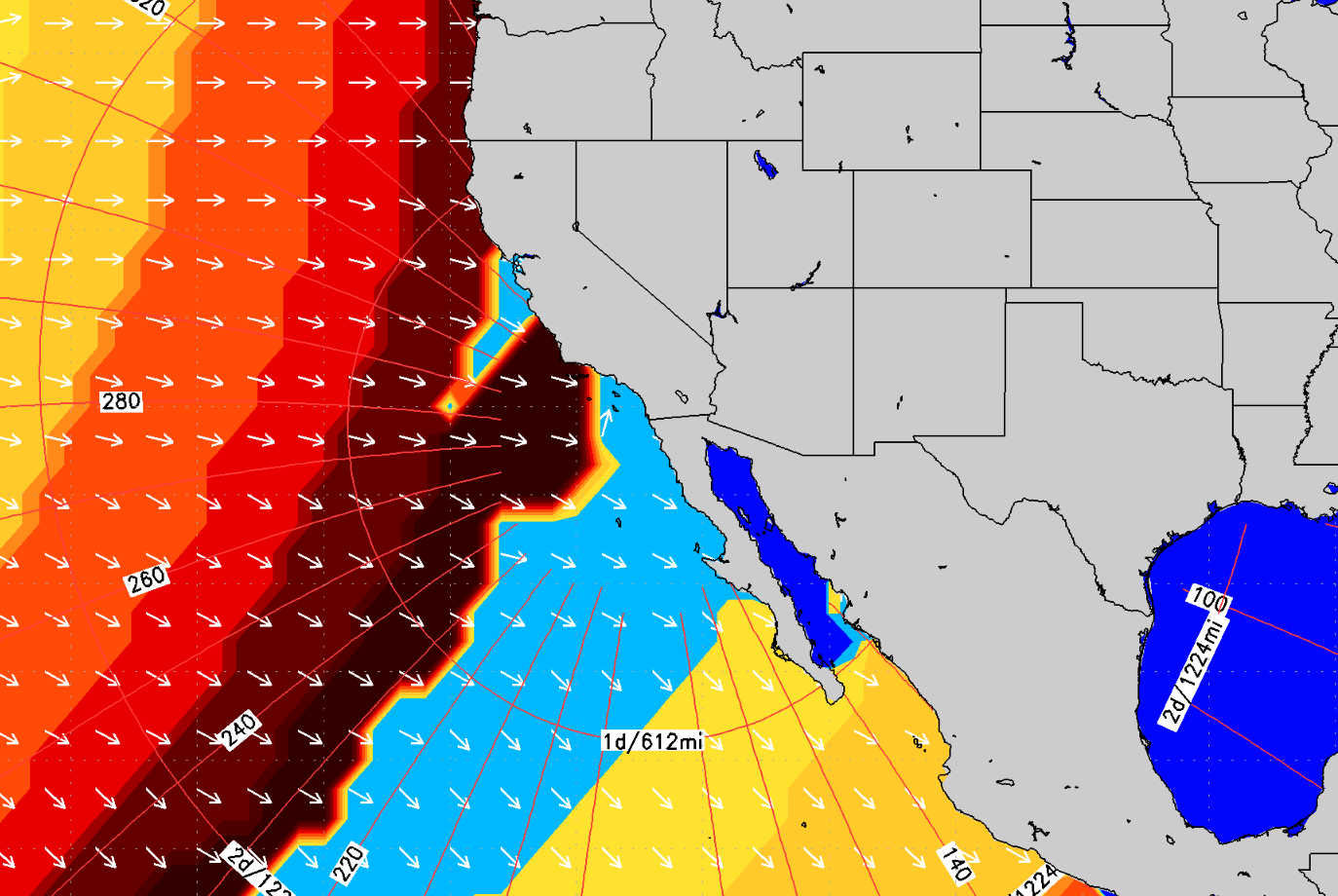 Fading but still fun NW swell for the end of the work week will be joined by a stronger, longer period WNW swell Friday afternoon. That solid swell maxes out this weekend.
Friday, January 24th: 2-3'+ at good NW breaks. Light wind through early afternoon.
Saturday, January 25th: 3-5'+ surf off building WNW swell in the AM at well exposed spots, then more size in the PM. Light morning wind.