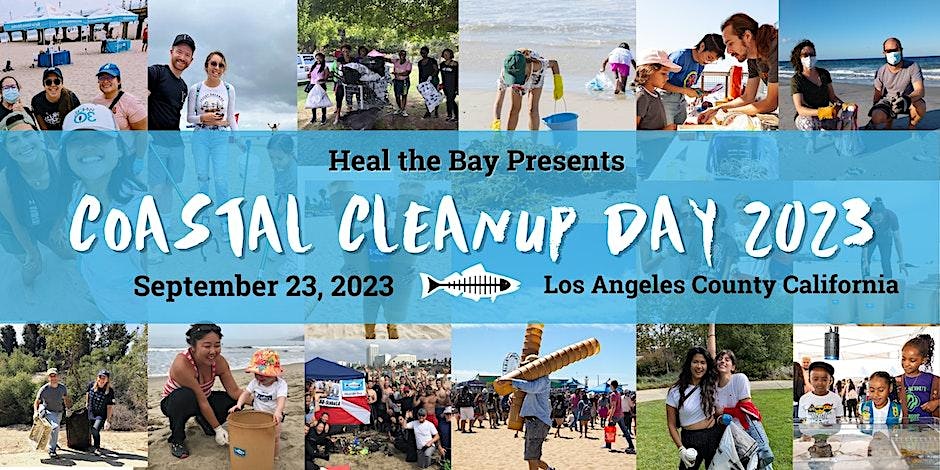 Join us for Coastal Cleanup Day at the Venice Fishing-Pier on Saturday, Sept. 23, 9 a.m.- 12:30 p.m. in Los Angeles, CA, USA!
This is your chance to make a difference and help keep our beautiful coastlines clean. Grab your friends, family, or even your dog, and come lend a hand in this in-person event.
We'll be meeting at the Venice Fishing-Pier where you'll receive all the necessary supplies for the cleanup. Don't worry if you've never done this before – our friendly team will be there to guide you every step of the way.
Thrilled to announce that we'll be partnering with: Venice Surfing Association, Marine Mammal Care Center, Santa Monica Bay Restoration Conservation and Heal the Bay.
Coastal Cleanup Day is an international day of action to protect our oceans, watersheds, and wildlife from trash and debris. This year, there are more than 60+ cleanup sites throughout L.A. County. Sign up for one of our 30 public sites! Whether you want to tidy up the mountains, better your neighborhood, or spruce up the beach, we've got you covered!
Safety Waivers: Everyone must sign a waiver. All adults, including Individuals and those registered as part of a Group, must present proof of signing a digital waiver online, bring a signed copy, or sign a waiver at the cleanup. Individuals Under `18 must bring a signed waiver to the cleanup. Please help us save paper and complete our online waiver for Adults (English or Spanish) before arriving. Printable PDFs are also available in English or Spanish.
Talk trash: Share on Instagram and Twitter to get your friends excited about the trashiest day of the year. Use the hashtags #coastalcleanupday, #healthebay, and #Summit2Sea2023 to stay connected with the international volunteer day movement
Keep it clean: Help us make Coastal Cleanup Day a zero-waste event by bringing your own buckets, garden gloves, and a filled, reusable water bottle. Supplies will also be available at every site. Download the CleanSwell app (to count your trash, and to have your trash counted!
PARKING & TRANSPORTATION
There is beach parking at 1 Washington Blvd.
For more info,
Click Here
Find out about more upcoming local events,
Click Here
for the Event Calendar.