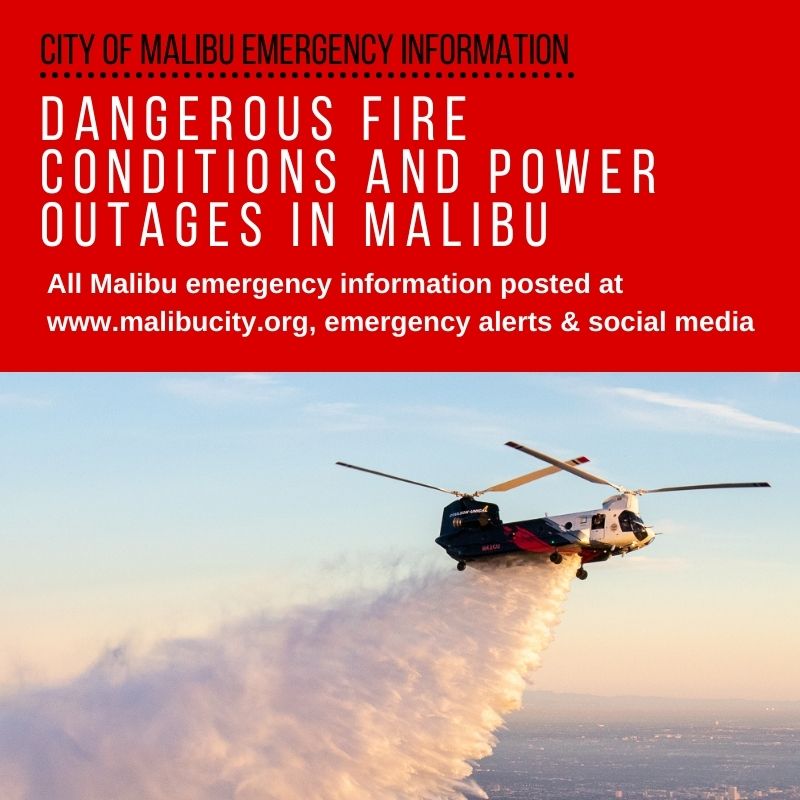 PSPS power outages continue in some parts of Malibu, power is restored in some areas. Traffic signals are functioning. Red Flag fire conditions w/high wind, low humidity continue.
UPDATE 11/26/2021 – PSPS POWER OUTAGES IN MALIBU
City Public Works Crews maintained emergency generators overnight to keep traffic signals in operation. SCE has re-energized some circuits and is working to restore all other circuits currently deenergized in the Malibu area. All circuits are off PSPS (Public Safety Power Shutoff) period of concern, subject to change.