1:27 PM - 0 Comments

Enter our CAN THE TRASH! Clean Beach Poster Contest for a chance to have your message shared with millions of beachgoers!
To enter the poster contest, draw a picture with a message about how we can keep our oceans and beaches pollution-free and healthy. Be creative!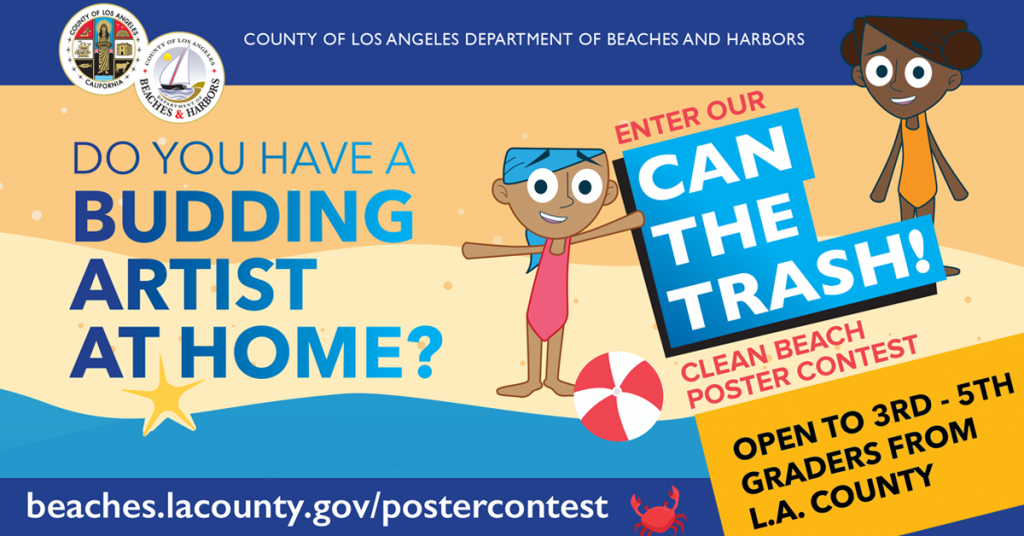 Contest winners will have their artwork displayed around trash barrels on the beach. Simply submit your artwork online, in person, or by mail. The contest is open to students in grades 3 – 5 who reside in the County of Los Angeles. Online submissions must be entered by an adult.
While entries are accepted year-round, the deadline to enter the contest for summer 2023 is Jan. 31, 2023.
For more info and to enter,
Click Here