11:31 PM - 0 Comments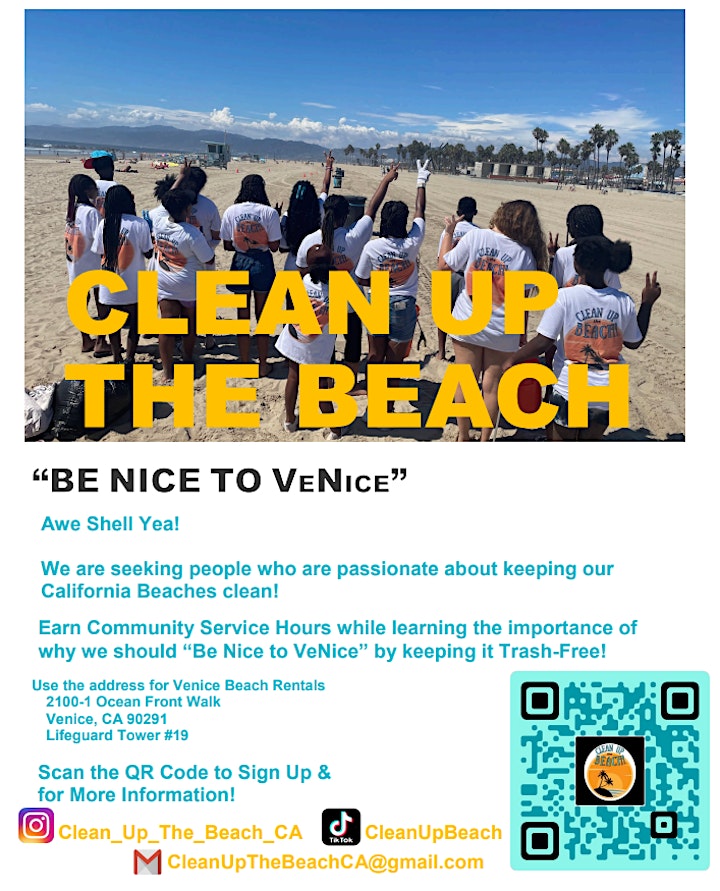 We are seeking people who are passionate about keeping our California beaches clean!
Earn Community Service Hours while learning the importance of why we should care about Venice Beach and should "Be Nice to VeNice" by keeping it trash-free!
Please complete the information below with the dates and number of people.
We meet at 📍 Venice Beach: Lifeguard Towe r#19 Our meet up station will be at a green pop-up Tent.
Use the address for Venice Beach Rentals for the meet up location:
2100-1 Ocean Front Walk, Venice, CA 90291
10AM - 12PM on Saturday, January 21, 2023
We have limited supplies. Please Bring:
Bucket
Trash Picker
Gloves 💧Reusable Water Bottle
📋Community Service Hours Sheet
Personal Items for the Hangout Afterwards (as the weather permits).
💫We want to discourage the following:
🚫Single Use Water Bottles - Let's help save the earth!
🚫Plastic Bags to Collect Trash - The wind blows them inside out which risks the loss of all trash being in blown in the ocean!
WE WILL BE RAFFLING AWESOME PRIZES!!!!!
SCAVENGER HUNT!!!!
For more info and to register,
Click Here