6:23 PM - 0 Comments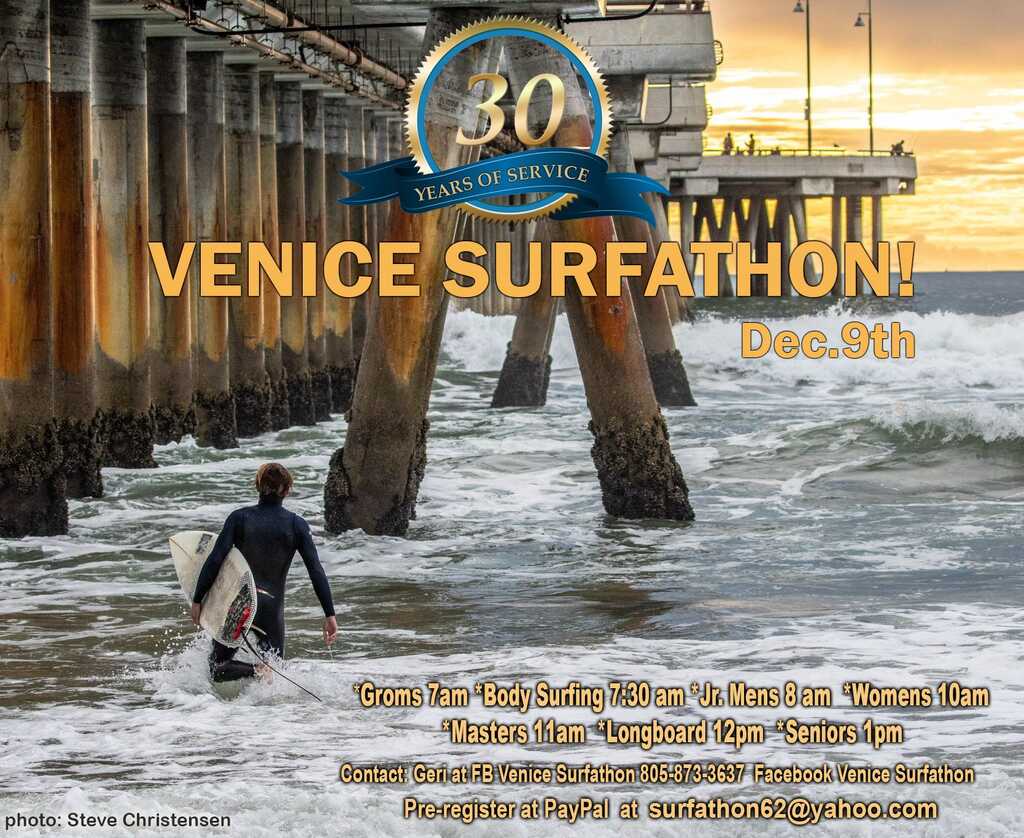 Registrstion for the 30th Annual Venice Surf-A-Thon is open. The contest will be held on Saturday, December 9th at the Venice Pier.
To register, contact Ger-I via the
Venice Surf-A-Thon Facebook Page
For more info,
Click Here
Find out about more upcoming local events,
Click Here
for the Event Calendar.