8:29 PM - 0 Comments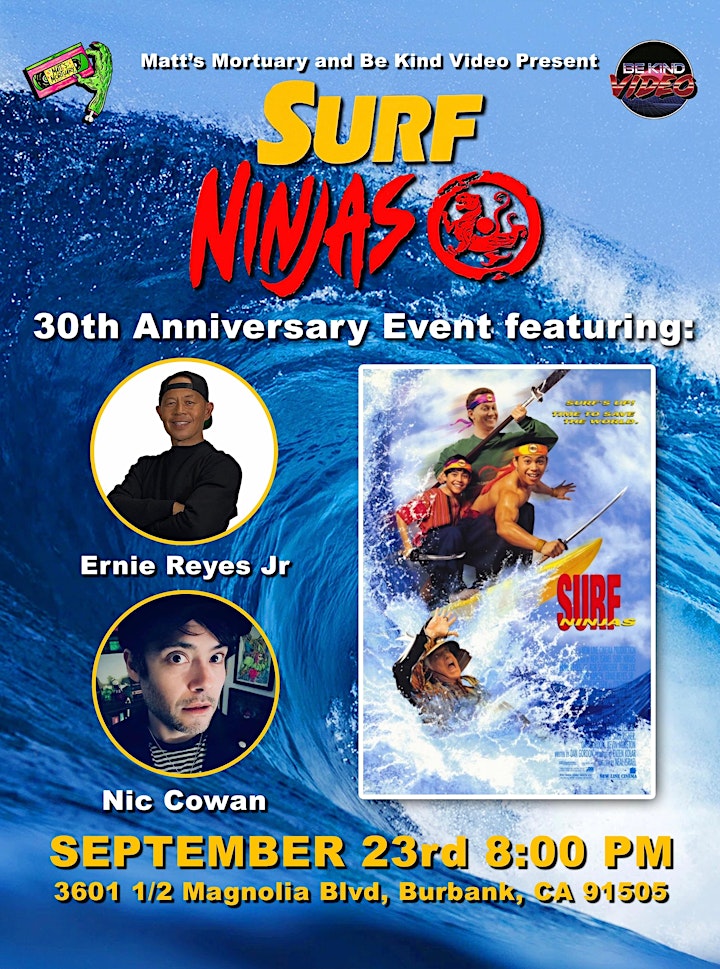 Saturday September 23rd, come on down to Be Kind Video for a 30th Anniversary Celebration of Surf Ninjas, featuring a Q&A with Stars Ernie Reyes Jr., and Nic Cowan.
8PM Film Screening.
"Two boys learn from a mysterious warrior that they are the heirs to the throne of Patusan and set out to overthrow the current monarchy."
Saturday, September 23 · 8 - 10pm
Be Kind Video
3601 1/2 Magnolia Boulevard
Burbank, CA 91505
For more info and to get tickets,
Click Here
Find out about more upcoming local events,
Click Here
for the Event Calendar.