2:49 PM - 0 Comments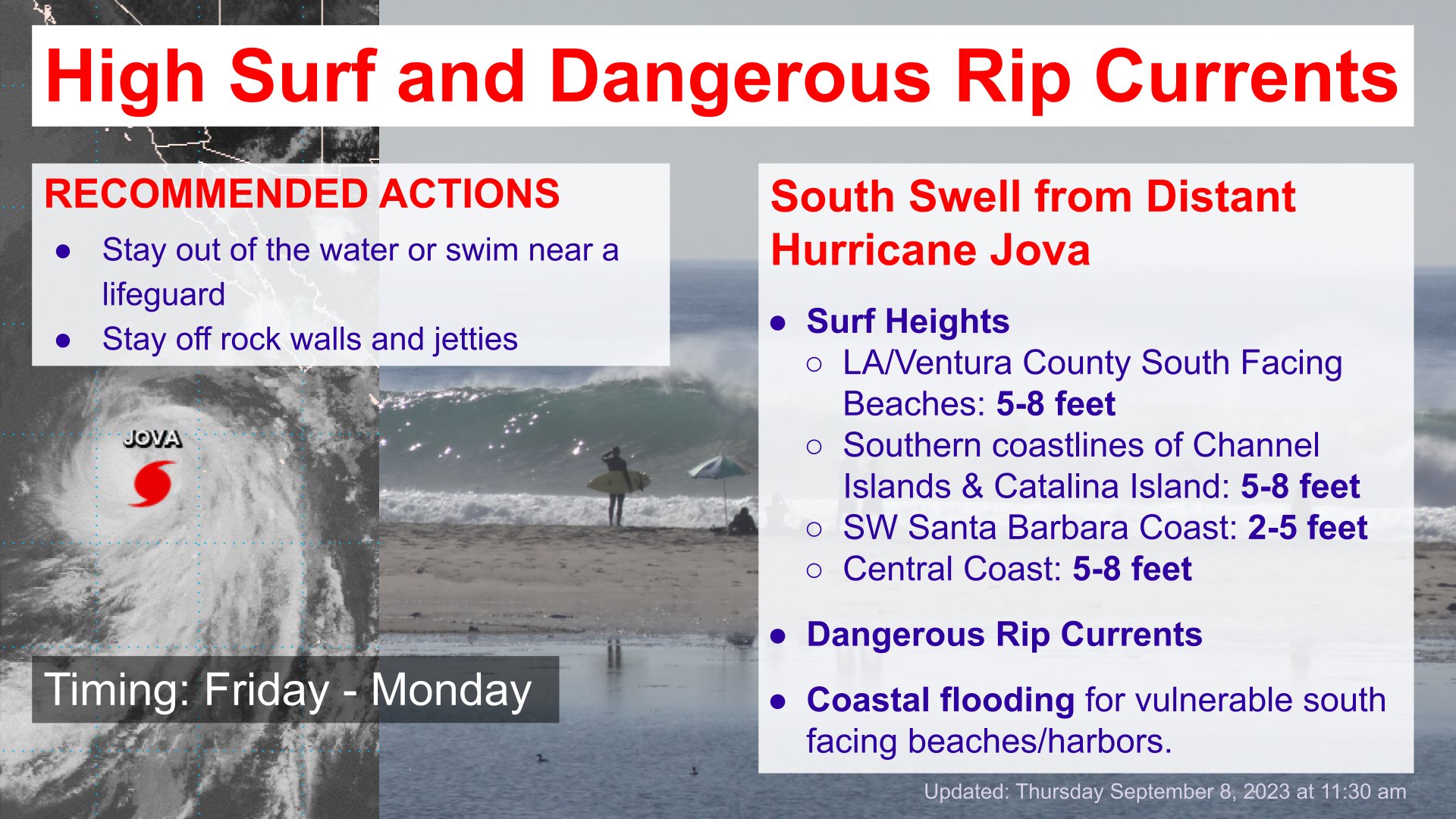 South swell from distant Hurricane Jova will bring #highsurf & strong rips to LA & Ventura Co south facing beaches & the southern island coasts tonight into Monday.
Distant Hurricane Jova also opens the door for showers over our area overnight tonight into Sunday. Check out the maps of where those chances will be each day. Thunderstorms are also possible.