8:22 PM - 0 Comments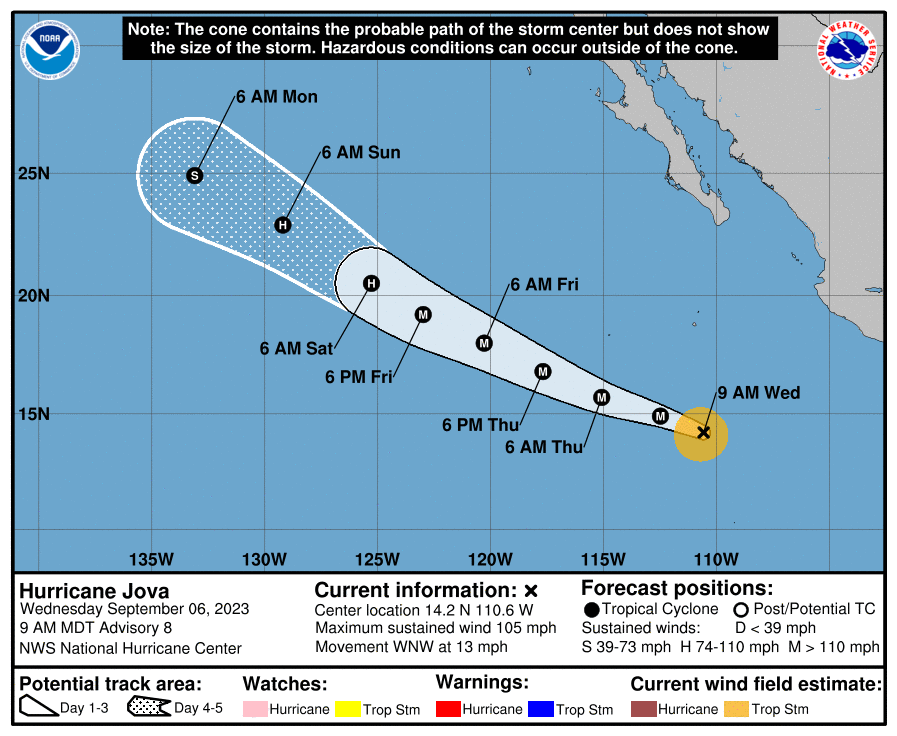 Morning satellite imagery and the storm track forecast of Hurricane Jova, which is rapidly intensifying. Projections to be a MAJOR hurricane by Wednesday night. Stay tuned for any surf impacts for Los Angeles beaches.
Hurricane Jova will remain far offshore, but there is a potential for coastal impacts Friday through Monday.