1:58 PM - 0 Comments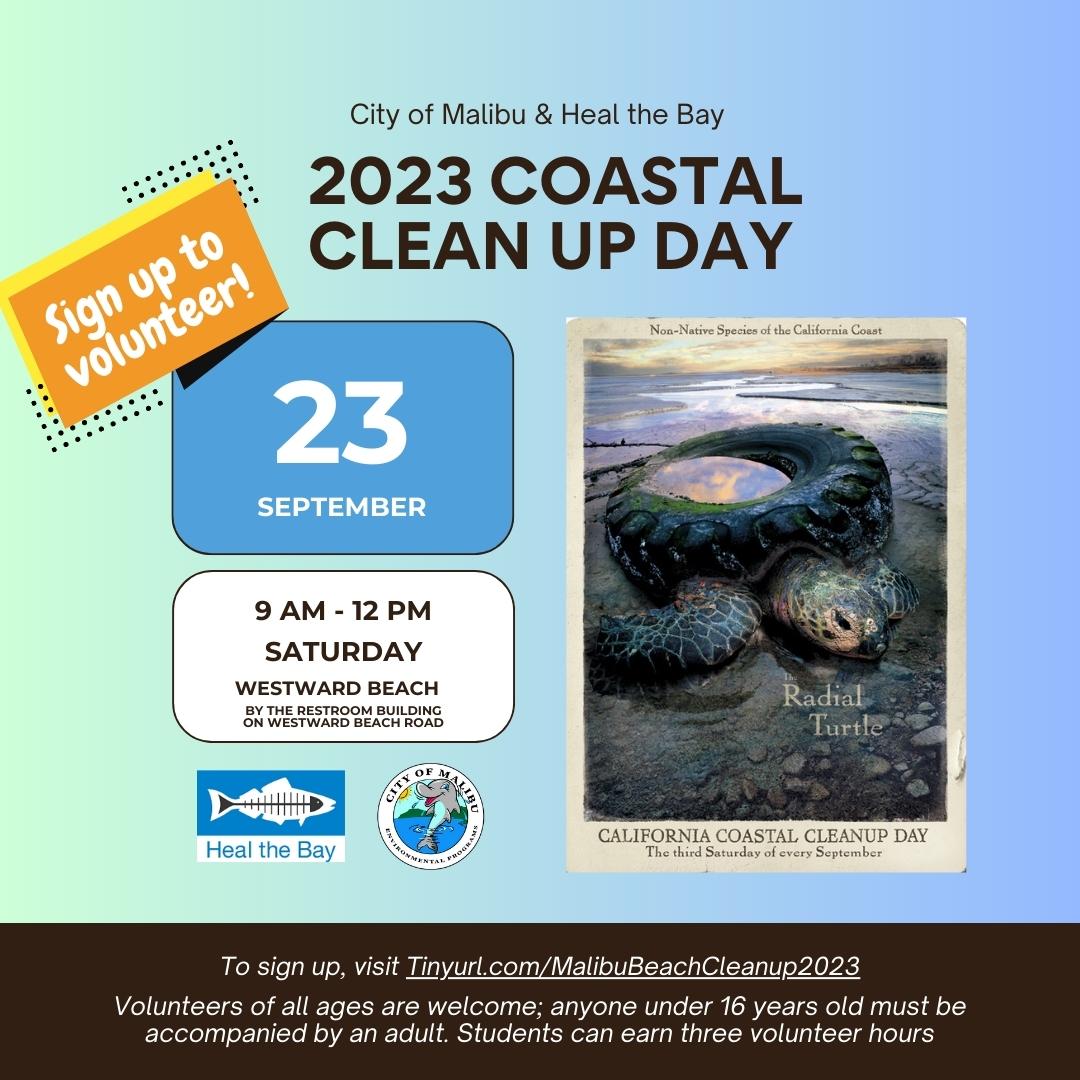 Join City of Malibu for
2023 CA Coastal Cleanup Day
at Westward Beach Sat, Sept 23, 9AM – 12PM. Open to all adults, children, community groups & businesses. You can help keep our beaches and ocean clean and beautiful!
The City of Malibu is joining with Heal the Bay to host the
2023 CA Coastal Cleanup Day
at Zuma Lagoon and Westward Beach on Saturday, September 23, 9:00 AM – 12:00 PM. This volunteer event is part of California Coastal Cleanup Day, and is open to everyone, including adults, children, community groups, and businesses.
California Coastal Cleanup Day was started in 1985, and has become one of the largest trash collection events in the world, with thousands of volunteers participating across the state.
"The people of Malibu are a responsible custodian of the area's natural resources for present and future generations," said Mayor Bruce Silverstein. "That is a quote from our city's Vision Statement, and I invite everyone in Malibu to join our city staff on Coastal Cleanup Day to help Malibu stay true to that Vision."
For more info and to register,
Click Here
Find out about more upcoming local events,
Click Here
for the Event Calendar.