1:53 PM - 0 Comments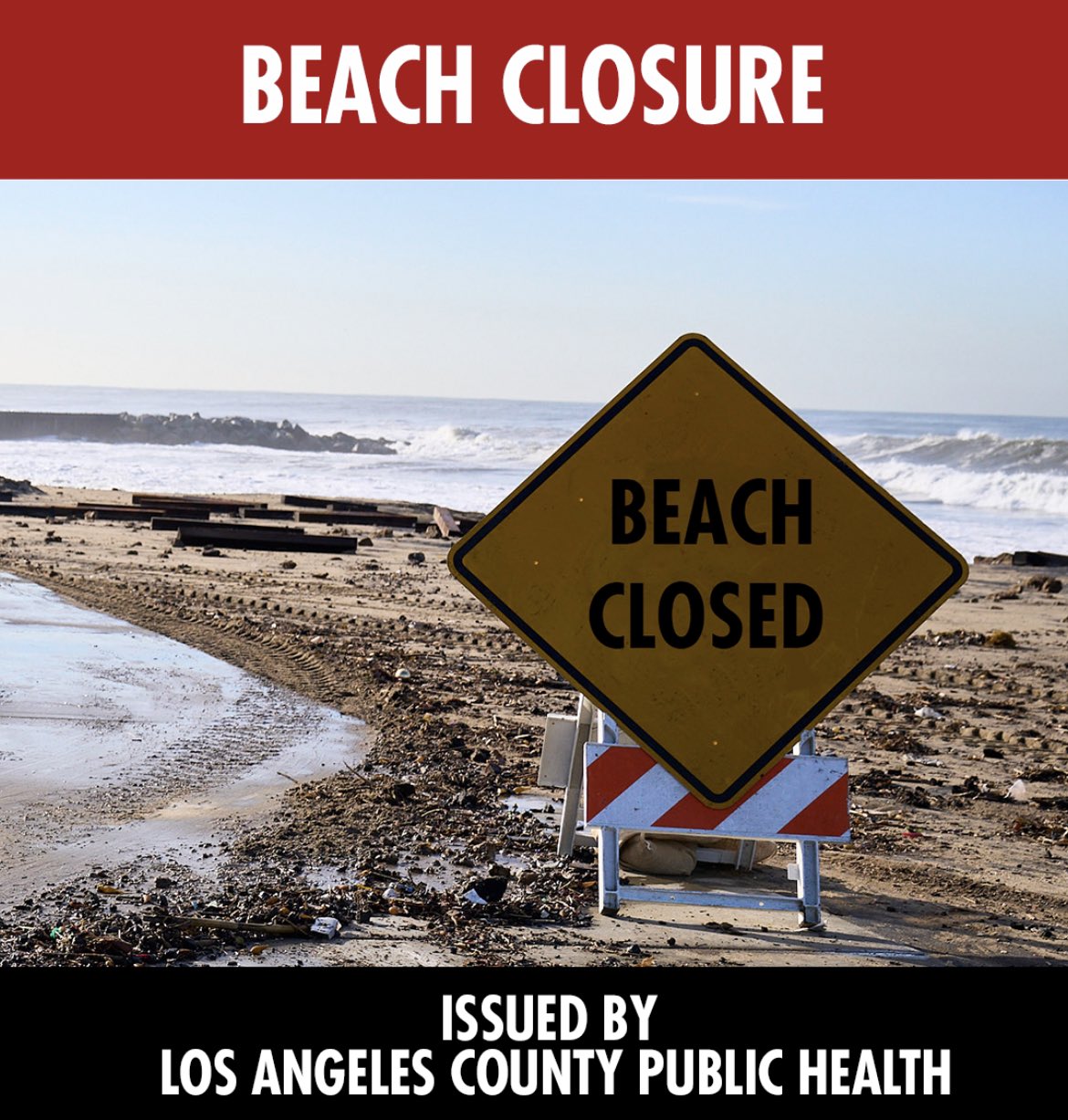 Due to a recent sewage discharge in Ballona Creek the following beaches are now closed:
- Charlie Beach
- Venice Beach: 1/2 mile N of Ballona Creek
- Dockweiler State Beach: 1/2 mile S of Ballona Creek.
Public Health officials are advising residents or visitors planning to visit Los Angeles County beaches to avoid contact with ocean water and wet sand in the areas noted above.
The cause of the sewage discharge was due to a blockage in a wastewater line which resulted in sewage entering the storm drain at the corner of Slauson and La Cienega Boulevard in Los Angeles. The wastewater line has been stopped and the immediate area cleaned.
The Department of Public Health will conduct water sampling daily, and the closures will remain in effect until Public Health receives sampling results indicating that bacterial levels meet health standards.