8:45 PM - 0 Comments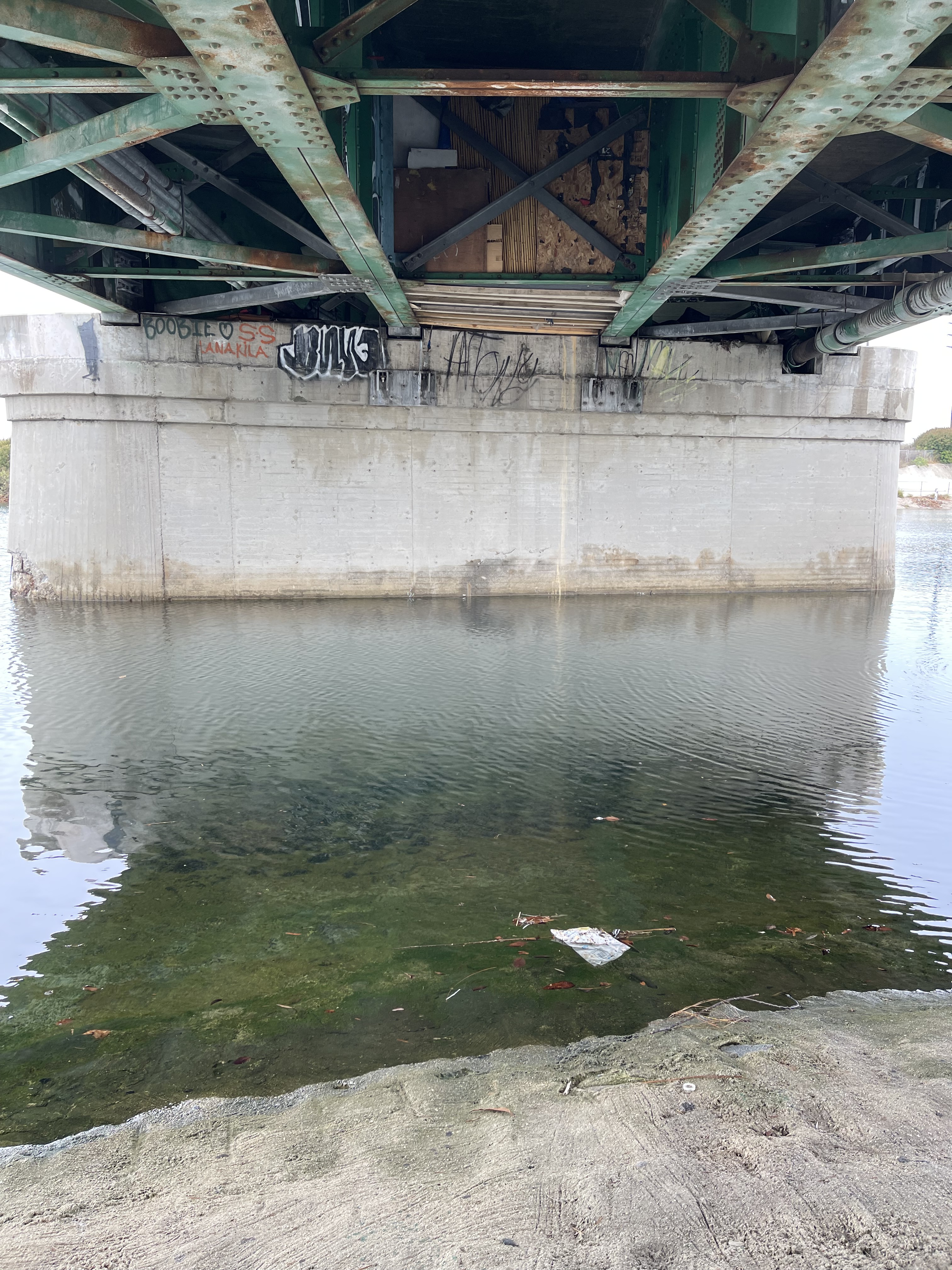 On Saturday, LAFD was on the scene to recover apparent human remains within an impromptu shelter constructed beneath the Culver Blvd Bridge above Ballona Creek in Playa DelRey.
LAFD crews have accessed and systematically searched the shed-like structure in a concealed space below the Culver Boulevard bridge (approximately 20' above slow moving 10-15' deep tidal water in the Ballona Creek flood control channel) to discover the remains of an approximately 40 year-old male (undetermined body condition / site affiliation / circumstances), who has been determined deceased at the scene.
No other persons injured.
Upon the joint approval of LAPD Detectives now leading the investigation and the Medical Examiner's Investigator, LAFD personnel will assist in the safe and dignified removal of the body from the still difficult to access shed-like structure, at a yet to be determined time. A positive identification of the decedent, as well as the specific cause, time and manner of their death will be determined by the Medical Examiner's Office.
Culver Boulevard (eastbound and westbound) will remain closed to all traffic between Jefferson Boulevard and Lincoln Boulevard until LAPD/Medical Examiner on-site operations are complete. Motorists should avoid the immediate area and consider an alternate route. Detours are available. No time estimate to street reopening.