3:07 PM - 0 Comments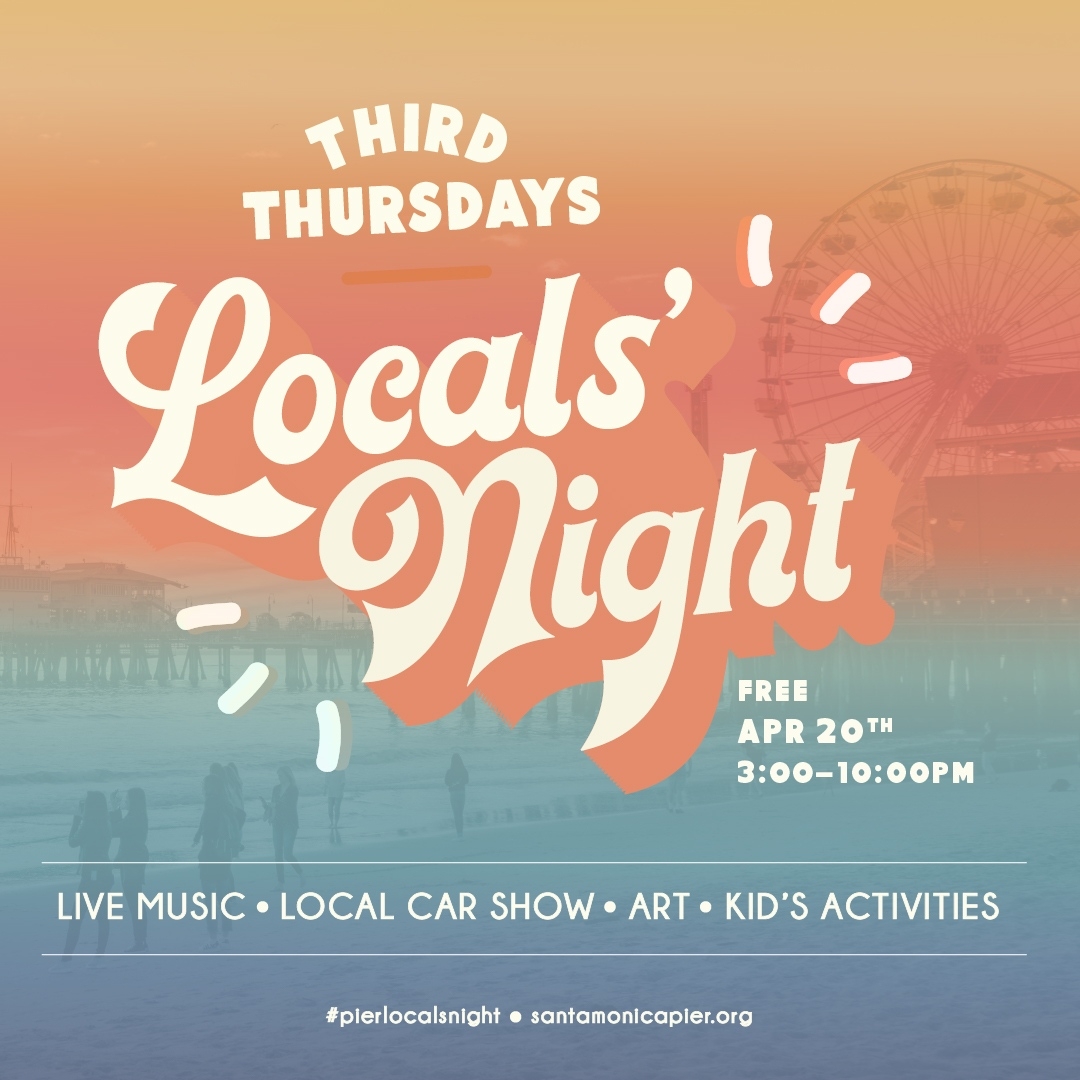 Gather your friends and family and head down to the Pier for amazing entertainment including youth activities, a car show, local DJs and live music from local bands, art exhibits, and so much more! You really won't want to miss this incredible and unique outdoor setting to unwind, all while celebrating Santa Monica.
May 18th, 3 - 9PM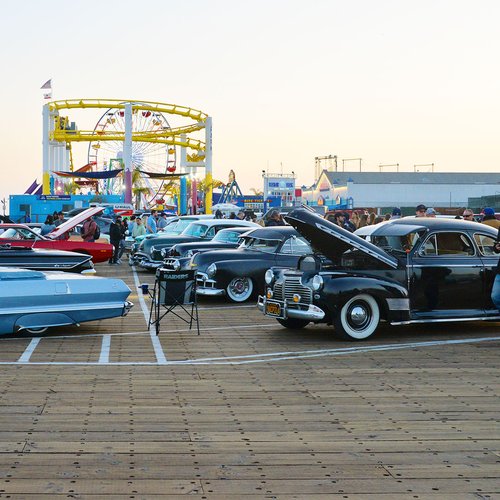 WestSide Dream Car Club
Attention all car enthusiasts! WestSide Dream Car Club is back again to show off their incredible collections of cars at Locals' Night. Get ready to drool over their stunning rides, from classic muscle cars to sleek sports cars and everything in between. Whether you're a car fanatic or just appreciate fine craftsmanship, this is your chance to see some of the most impressive vehicles in town. So bring your camera and strike a pose with your dream car, or just marvel at the sight of them all. With WestSide Dream Car Club in town, Locals' Night is the place to be for any car lover.

PIER PARKING DECK | 4:30PM - 9:30PM





Grease!
Get ready to transport yourself back to the 1950s as the talented students of JAMS/SMASH Theatre Company take the stage to perform songs from the beloved musical, GREASE! With their impeccable singing, energetic dancing, and captivating acting skills, the JAMS/SMASH Theatre Company is set to bring the iconic characters of Danny, Sandy, and the Pink Ladies to life. With their remarkable talent and dedication, the JAMS/SMASH Theatre Company is guaranteed to deliver a memorable and electrifying performance of GREASE that will leave the audience cheering for more.





Hostile Witness


A 6-piece classic rock cover band based in LA playing classic rock tunes like songs from The Beatles, The Rolling Stones, the Doors, and more! PIER PARKING DECK | 6:00PM-7:00PM >




Salsa on the Pier
Get ready to spice up your night because Salsa on the Pier is back again for Locals' Night! Cesar, Michelle, and Nicole are bringing their incredible dancing skills to the Pier, and they're ready to teach you some moves. Whether you're a seasoned pro or a complete beginner, they'll have you salsa-ing like a pro in no time. So slip on your dancing shoes and get ready to sway to the rhythm of the music. And when the lesson is over, the real fun begins! The dance floor is open and the music is hot, so grab a partner and show off your new moves. Salsa on the Pier is the perfect way to add some Latin flavor to your night, so come on down and let's dance!

EAST MERRY GO-ROUND DECK | 5:00PM-9:00PM
And much, much, more.....
Click Here