8:50 PM - 0 Comments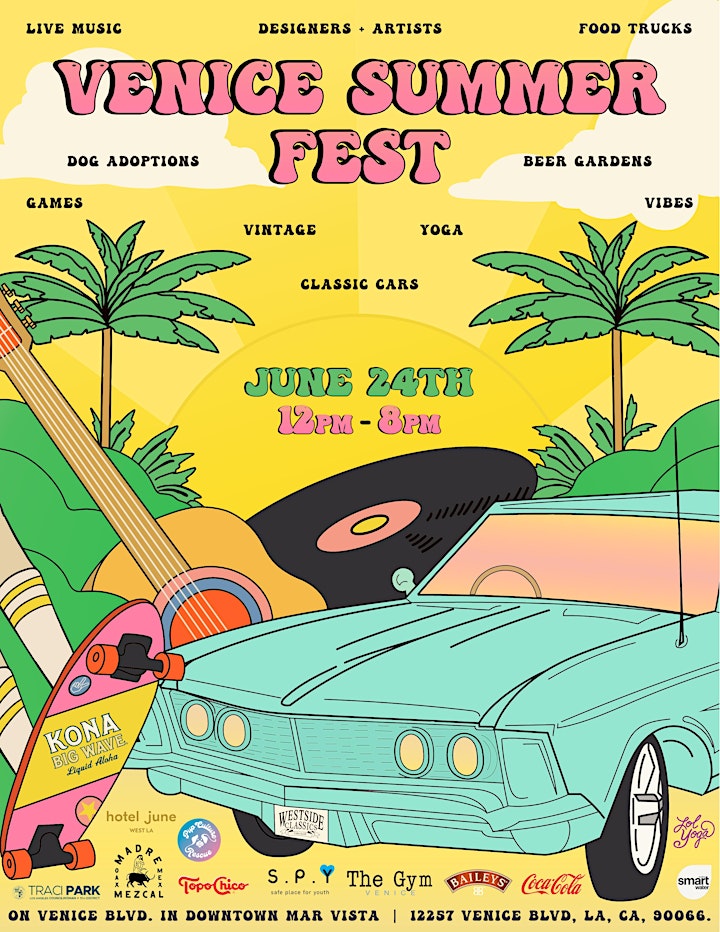 Kick off Summer at the Venice Summer Fest
Saturday, June 24th, 2023. 12pm - 8pm in downtown Mar Vista, on Venice Blvd.
Explore the Fest Grounds as you enjoy a day filled with Local Bands, Activities for the Entire Family, Shop Local Artists & Designers, Dog Adoptions, Yoga, Games, Food trucks, Beer Gardens, Classic Cars & so much more! ☮️🎶
The Fest will be located in between Centinela & Inglewood Blvd. The city has closed Venice Blvd. for this event. The event will be held in the street. This is a free community event.
Dog Friendly
12257 Venice Blvd Los Angeles CA, 90066
For more info,
Click Here