6:27 PM - 0 Comments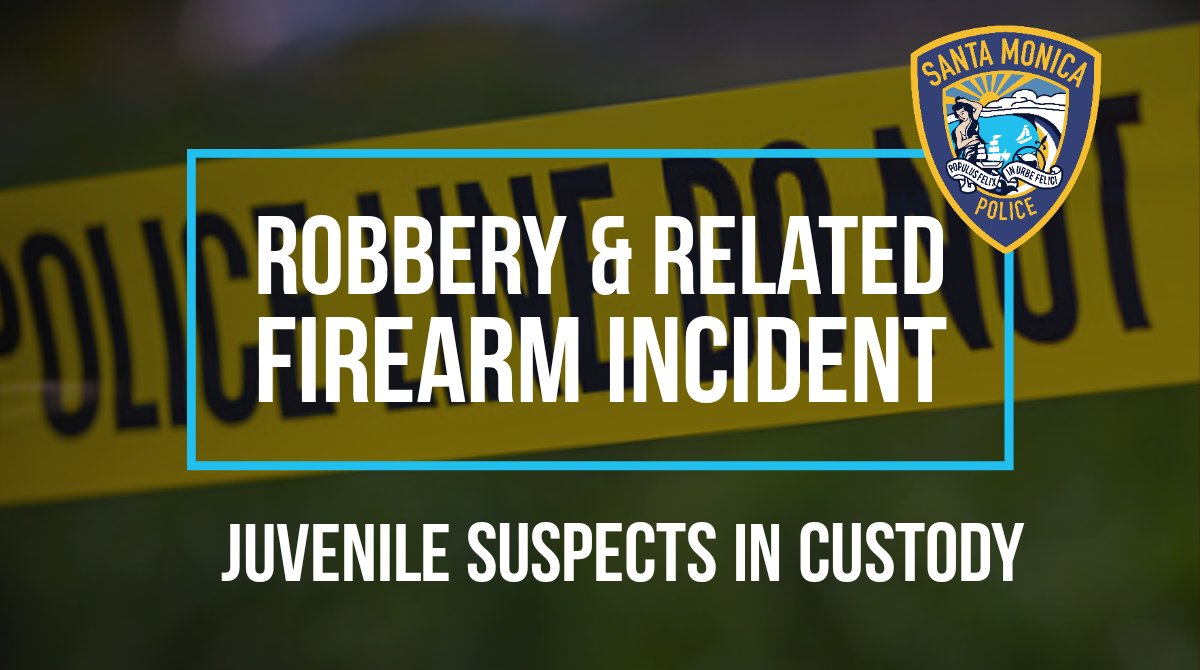 The Santa Monica Police have finally released an update to the
BOY LINKED TO ARMED ROBBERY SHOOTS HIS HAND
story we reported on Monday.
They are letting the public know that the "boy" was not an innocent victim like all the main stream news stations were reporting.
Here is the SMPD official statement:
On Monday, May 15, 2023, at 2:00 pm, the Santa Monica Police Department received a 911 call of an armed robbery that just occurred near the intersection of 3rd Street and Idaho Ave. The victim, a delivery driver, was threatened by two suspects, one of whom brandished a firearm and pointed it at the driver during the theft.

Approximately 20 minutes later, there was another call of shots fired in the 800 block of 2nd Street. Officers who were already in the area investigating the robbery soon learned that the second call was an accidental discharge of a firearm by one of the suspects involved in the incident at 3rd and Idaho Ave. The injured suspect shot himself in the hand while inside a residence. Officers responding to the shots fired call located the two robbery suspects inside the residence; both are juveniles.

The uninjured youth, a resident of Santa Monica, was booked at the Santa Monica Police Department and transported to juvenile hall. The injured suspect was transported to the hospital for treatment. He was released from the hospital the next day, booked at the SMPD, and also transported to juvenile hall.

Subsequent investigation of the incidents tied the two youth to multiple additional crimes that occurred in the area over the past few months, including residential and vehicle burglaries, auto theft, and a stabbing. They have both been charged with the robbery. Additional charges are pending.

Anyone with information pertaining to this incident or persons involved is strongly encouraged to contact SMPD Criminal Investigations during business hours at 310-458-8451.
A few things we left out of our
breaking news story
, was that the parents did not seemed to be shocked or even suprised, according to the eye witnesses (and from watchinmg their reactions in the video when they were toild what happened). Also, another witness said a man who seemed like he was the apartment manager came out and spoke to the parents, telling them the owner wants them gone. Good riddance, they were stealing from all over the neighborhood. F'em.
Below are screenshots of the Video Stories from the
Shacked Mag Instagram
:
Searching the apartment