8:17 PM - 0 Comments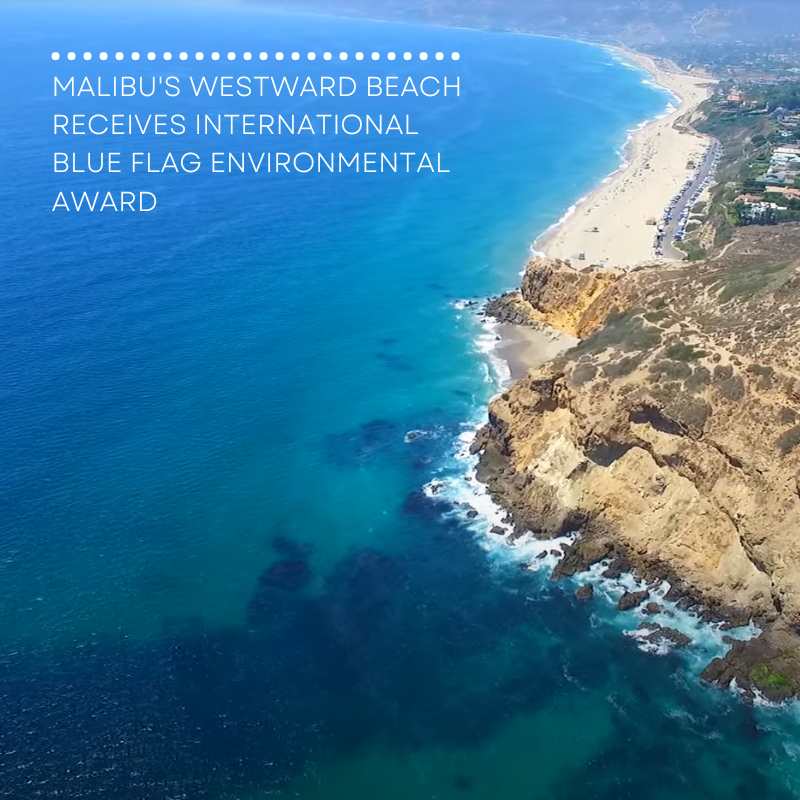 International Jury Awards First Blue Flag Beach Sites in Continental United States.
Blue Flag USA is proud to announce the first Blue Flags in the continental United States have been awarded to beaches in California and Florida. Westward Beach between the Zuma Lagoon and Birdview Avenue in Malibu and Delray Beach Municipal Beach between Casuarina Road and Laing Street in Delray received the recognition from the Blue Flag International Jury this month.
The Blue Flags will fly over Westward Beach from May 25 through September 30, 2023, and over Delray Beach Municipal Beach from May 19, 2023, through April 30, 2024.
The 36-year-old International Blue Flag program awards beaches, marinas, and tourism boat operators annually based on a significant but attainable set of operations criteria covering environmental education and information, water quality, environmental management, and safety and services. The International Jury awarded over 5,000 sites for the first time in 2022.
"Our sites have worked hard for several months to implement and maintain more than 30 diverse criteria to achieve award status. Their staff and communities can raise their flags with pride for going above and beyond US standards to receive international recognition for sustainable management practices," said Annie Mercer, program coordinator for the American Shore and Beach Preservation Association (ASBPA). As a National Operator for the international Blue Flag program, ASBPA administers the program in the continental United States, Alaska, and Hawaii, as well as supports sites in reaching criteria compliance.
Staff from the Los Angeles County Department of Beaches and Harbors started with the program in 2020 as a beach management entity advising ASBPA on feasibility information, and officially entered the program as a pilot site in 2021 when the international jury reviewed their Gap Analysis. "We're thrilled and honored that the Westward Beach portion of world-famous Zuma Beach will fly one of the first Blue Flags in the United States. The Blue Flag will provide visitors with extra assurance that we are responsibly caring for our coast." said Gary Jones, Director for the County of Los Angeles's Department of Beaches and Harbors.
The City of Delray Beach entered the program as a candidate beach in early 2022 and submitted its full application in the same year. "With the Atlantic Ocean at our doorstep, Delray Beach is proud to have a beautiful, world-class beach to call our own," Delray Beach Mayor Shelly Petrolia said. "I am especially grateful for the dedicated individuals who have put so much effort into ensuring that our natural beach is safe, accessible and that beachgoers are educated about our conservation initiatives."
As part of the international program's mission of sustainable development through environmental education, awarded sites will be offering educational activities to the public. Programming details for local activities will be posted on their respective sites' information boards.
Sites in the Blue Flag USA program participate in four stages of engagement between the host location and the USA program: Interest, Candidate, Applicant, and Award. Interested beaches engage in Blue Flag presentations and conversations with staff. Candidate sites have submitted their Self-Assessment Questionnaire for staff review and are working to meet criteria through partnerships, educational webinars and toolkits, and one-on-one meetings with staff. Applicant sites meet all the criteria and are ready to submit a full application in the next award cycle. Applications for the Blue Flag USA program open in September and close in December. Finally, Awards are issued to sites by the International Jury each year and audited by staff. Learn more at
blueflag.us