1:12 PM - 0 Comments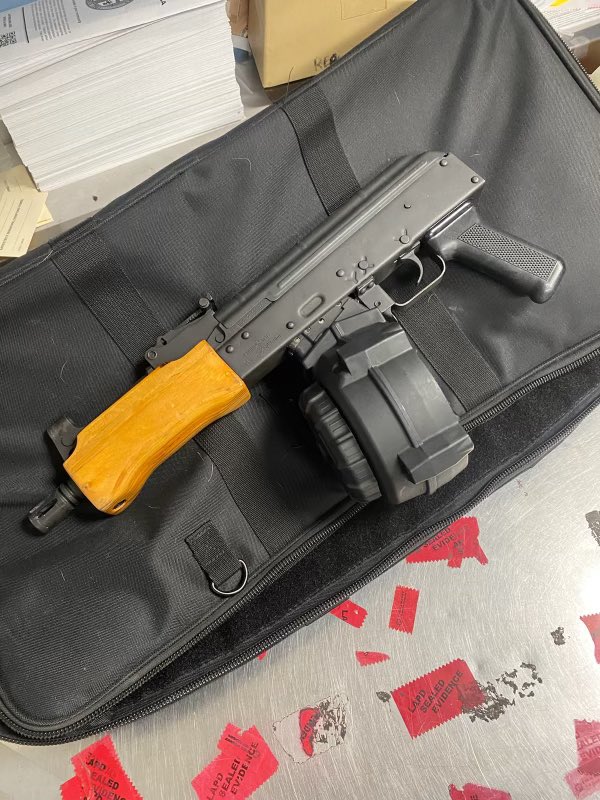 LAPD Pacific reports that on Thursday, Patrol Officers arrested one Assault with a Deadly Weapon suspect armed with this firearm in the suspect's possession. The 50-round drum magazine was fully loaded.
No info on whether or not this was connect to the
Possible Shooting involving a Surfer at Venice Beach
yesterday..