5:03 PM - 0 Comments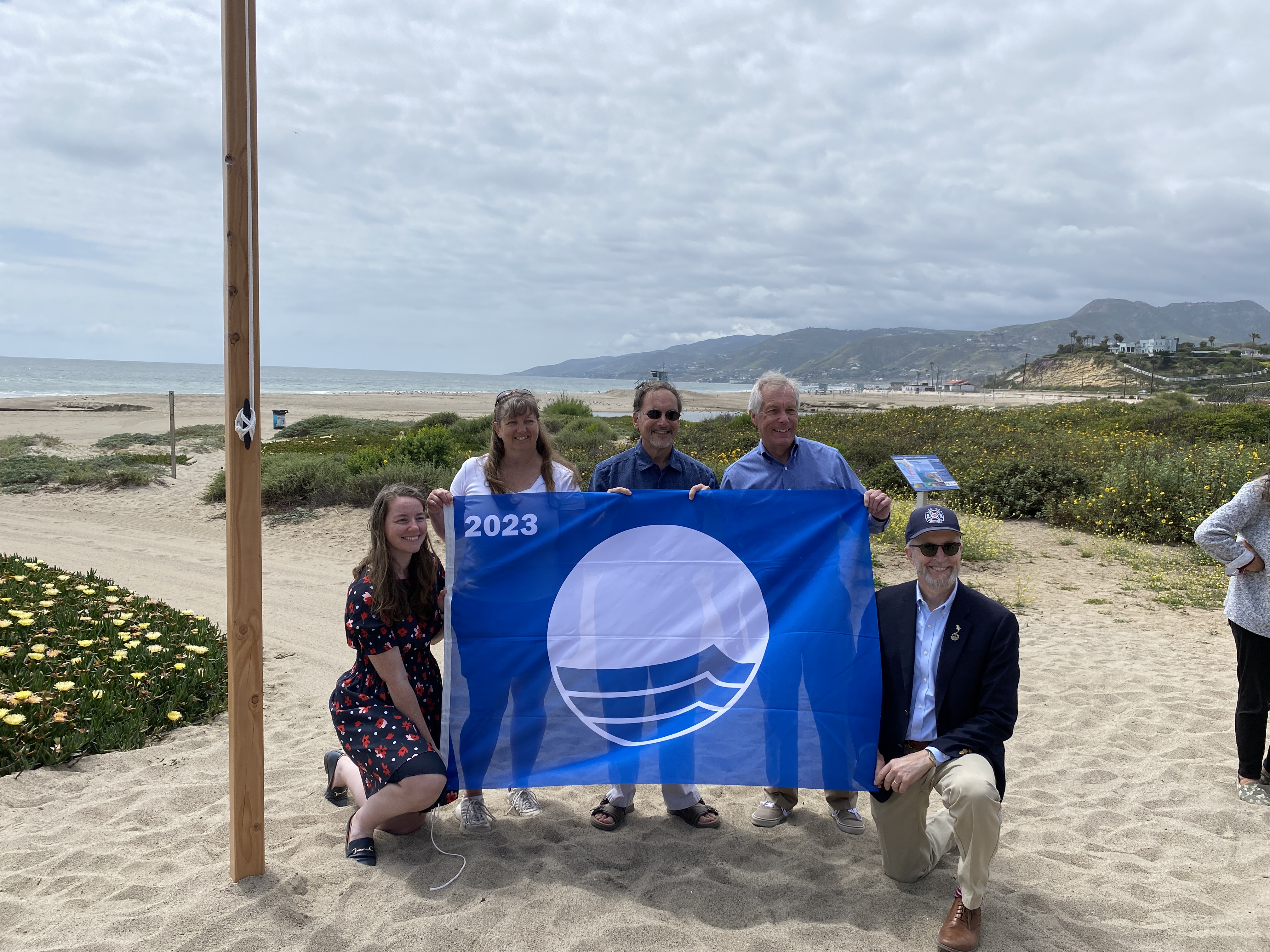 The American Shore & Beach Preservation Association raises the first-ever
Blue Flag
on the West Coast today at Westward Beach!
The Blue Flag is an international symbol of clean and well-maintained beaches; this is the first year that any beach in the U.S. has received a
Blue Flag
.
Malibu Councilmembers & City Manager were on hand as Westward Beach was 1 of 2 beaches in the US to get the Blue Flag Award for environmental education, info & management; safety & services; social responsibility & responsible tourism. were toild what happened). Also, another witness said a man who seemed like he was the apartment manager came out and spoke to the parents, telling them the owner wants them gone. Good riddance, they were stealing from all over the neighborhood. F'em.
For more info about the award
Click Here
: