6:42 PM - 0 Comments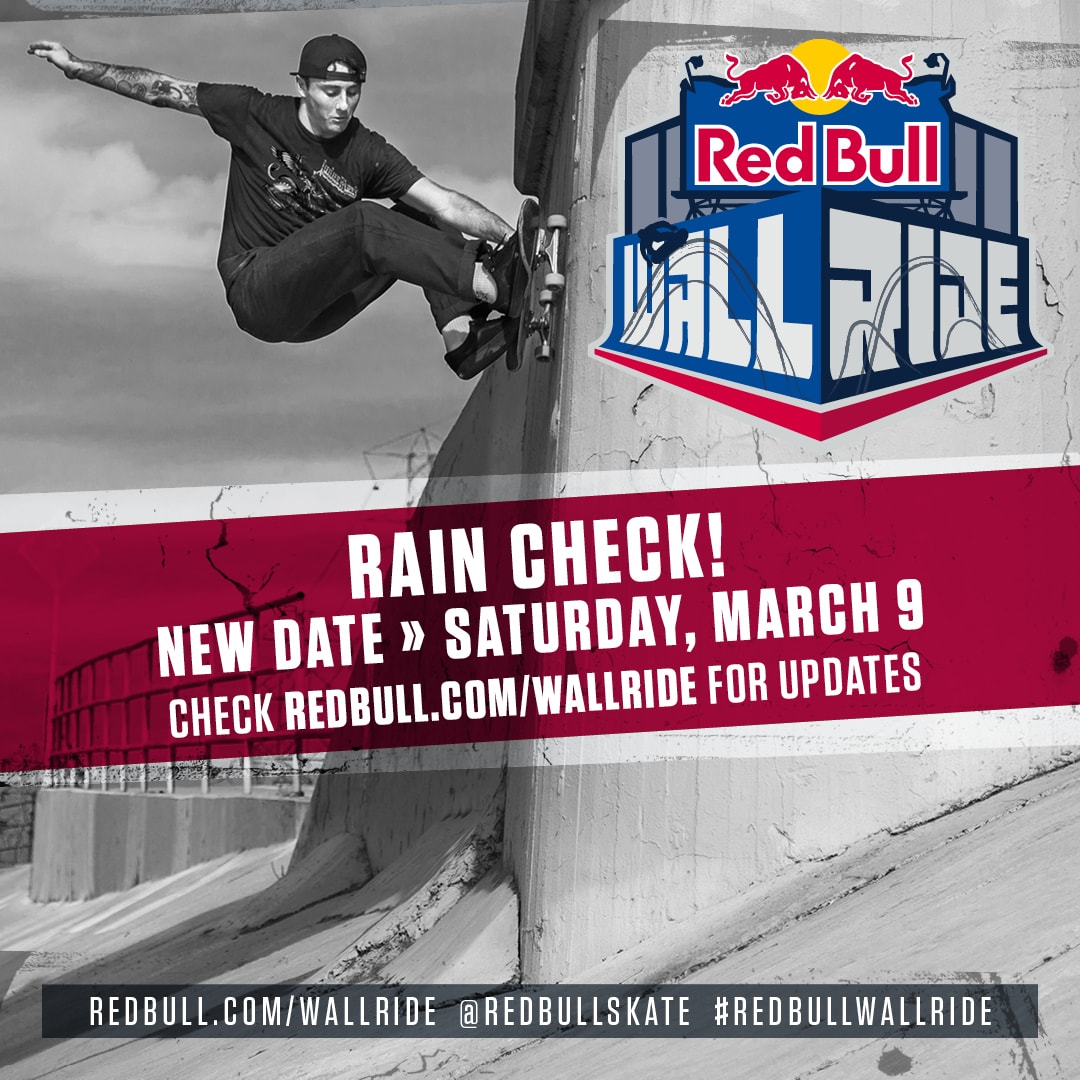 Red Bull's WallRide contest will be held in lovely Venice Beach on Saturday, March 9. Weather has been a thorn in this contest's side, which was originally scheduled for December and then moved to February. Let's keep our fingers crossed for a sunny day!
Pros and ams will be invited to get creative on different wall designs, and there will be opportunities for an open class of skaters to get in via a "wild card" selection. The contest will be held at the handball courts, known primarily for OG skate antics from some beloved Venice locals back in the day.
Skateboarders 16 years or older ranging from amateurs to professionals are invited to participate, but space is limited! The competition will be judged in ten-minute jam format heats. Registration will start at 10:00 a.m. and will be on a first-come-first-serve basis. Details below:
Venice Beach Handball Courts
1800 Ocean Front Walk
Venice Beach, CA 90291
Saturday, March 9
Registration On-Site and Open Skate: 10 AM
Wild Card Qualifiers: 11 AM
Contest Begins: 1 PM
Contest Finals: 4 PM