Saturday the 26th,
Surfista
is planning on meeting at Sunset Point.
For more info and to RSVP,
Click Here
Aug 26, 9:00 AM
Sunset Point,
17300 Pacific Coast Hwy,
Pacific Palisades,
Find out about more upcoming local events,
Click Here
for the Event Calendar.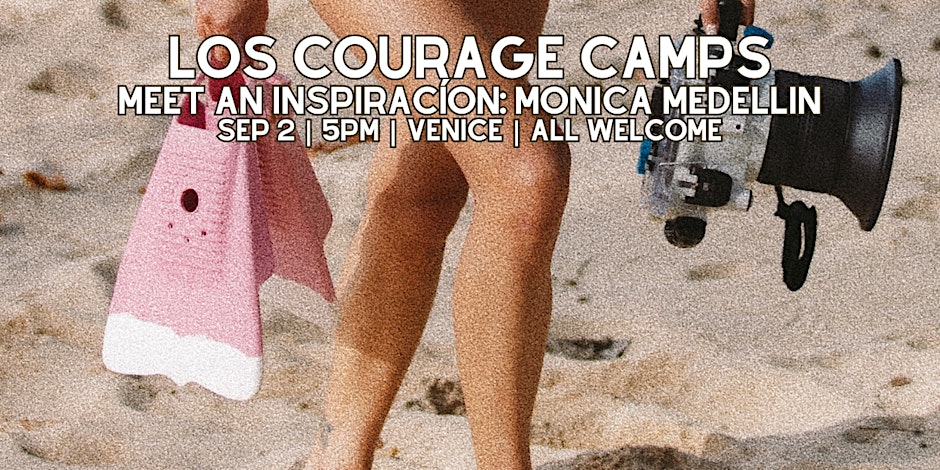 Meet an Inspiracíon: Monica Medellin Creator of Amazon Prime's
Surf Girls Hawaii
Mentorship Opportunity
Saturday, September 2 · 5 - 7pm
Deus Ex Machina - Emporium Of Post Modern Activities
1001 Venice Boulevard
Los Angeles, CA 90291
For more info & to reserve a spot,
Click Here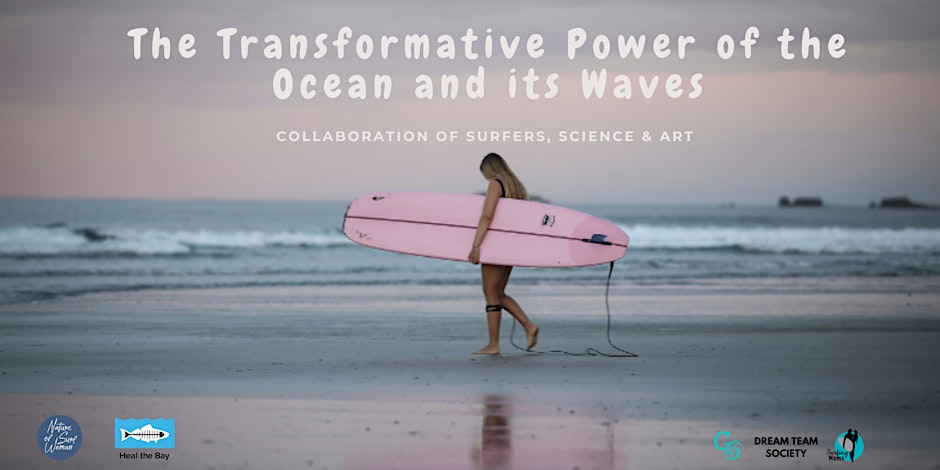 Engaging Panel Discussion Interactive Photography Exhibition Special Aquarium Tour
Visit the Heal the Bay Aquarium for an inspiring evening celebrating the transformative power of the ocean and its waves. Experience art, enjoy our award-winning aquarium exhibit, and engage in meaningful discussions about the collaboration of science and surfing in healing individuals, communities, and nature.
Panel:
The importance of female surf communities and the impact of environmental activism on our oceans. Learn about collaboration between scientists and surfers, harnessing cutting-edge technology to enhance the process of recovery from trauma and chronic pain.
Photography exhibition:
Immerse yourself in captivating stories of women surfers in Costa Rica with audiovisual experience.
Special Aquarium Tour:
Discover the sea life thriving in Santa Monica Bay and gain insights into water quality preservation on tour led by Heal the Bay Marine Scientists.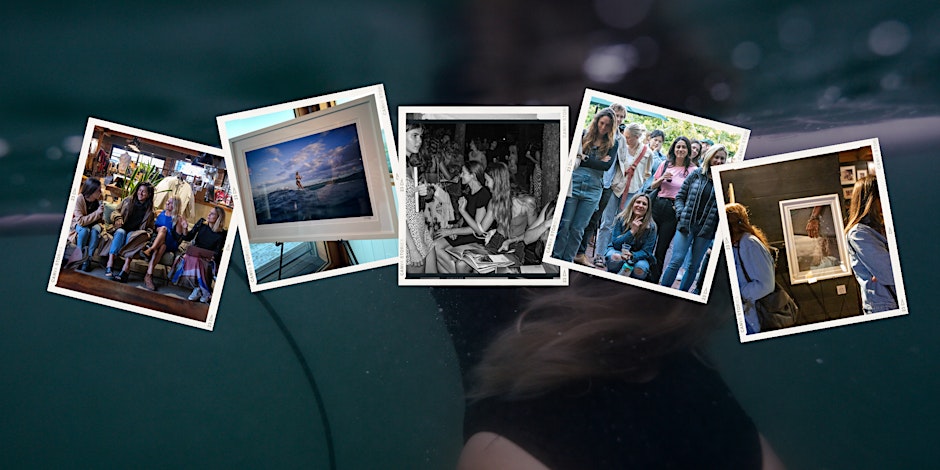 From summer to fall, Open Main Street will transform sidewalks and public spaces with different programming each month, including Drag Bingo inside the beer garden in August, a collaboration with the Day of the Dog on September 9th and the return of Rocktober, celebrating Halloween with a pumpkin patch and outdoor movie screening. Each weekend brings free, pop-up fitness classes, police and fire community booths, and two satellite bars featuring local DJ's at every event.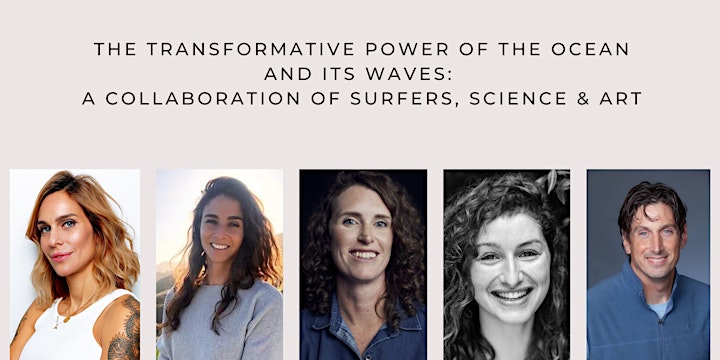 Saturday, August 26 · 6 - 9pm
Heal the Bay Aquarium
1600 Ocean Front Walk
Santa Monica, CA 90401
For more info & for tickets,
Click Here
Here's surfing photos from the GRLSWIRL / Textured Waves Surf Skate Fest Group Paddle Out.
This set of surf photos was shot by
Six12 Media
and brought to you by
Bodyglove
. And use prmom code SWIM15 to save 15% Off swimwear at
Bodyglove.com
.
These are just a few of the 350+ photos from this event. If you were out there, you probably got some surfing shots, probably multiple photos, they will be in the complete photo gallery for this day, check them out, the link to the complete gallery is down below.
You can find 300+ more photos from this session, all full size and in high-resolution, in this photo gallery:
Surf Skate Fest Group Paddle Out Photo Gallery
If you were out there, we probably got some cool surfing shots of you, go check them out!
Learn In The Bay, Work Your Way Up, Wait To Be Invited.
Visit
Topanga Lou Surf Videos
for Topanga surfing videos.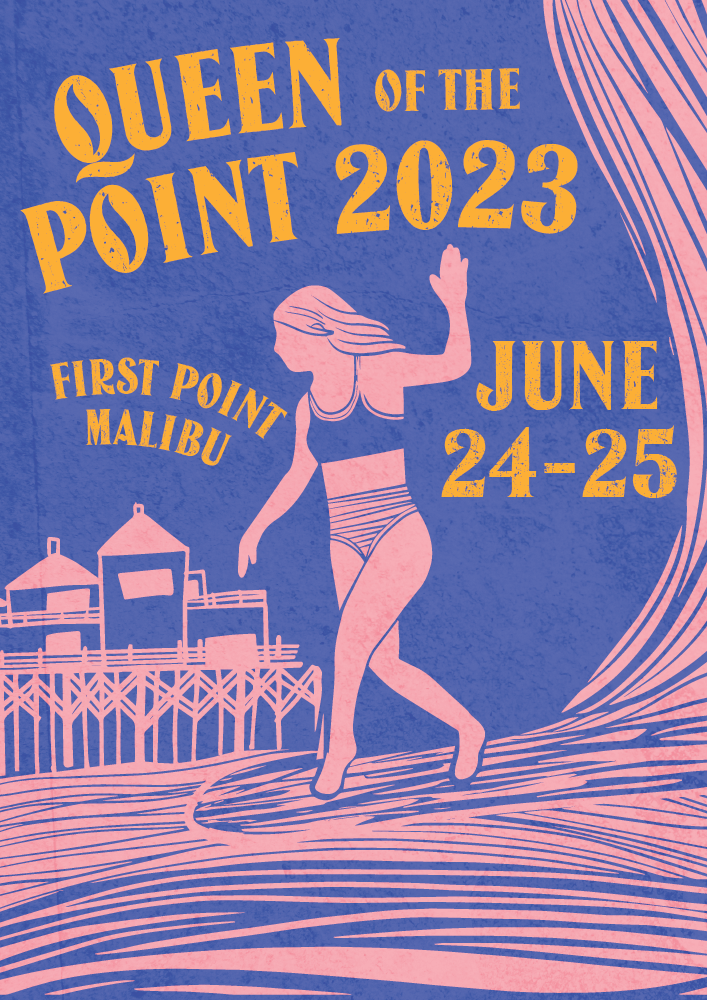 World Famous First Point Malibu to Host Queen Of The Point Surfing Contest in June 2023, Celebrating Female Longboarders
As the fastest-growing population of surfers, female longboarders are not only taking over lineups, but they represent the beauty, flow, and art of the sport. The Queen Of The Point surfing contest, set to take place at the world-renowned First Point Malibu on June 24-25, 2023, celebrates and showcases the talents of female longboarders from around the world.
The mission of QOTP is to acknowledge and show respect to the women who came before, to give a platform for the current class, and to encourage girls of the future to embrace longboard surfing. This event brings together some of the most talented longboard surfers on the planet to compete for the prestigious title of Queen Of The Point.
The Only ALL Lady, All Longboard Surf Competition Series
The Queen Of The Point contest has become one of the most highly anticipated events on the surfing calendar, attracting competitors and spectators from around the world. This year's event promises to be another thrilling showcase of female longboarding talent, set against the stunning backdrop of First Point Malibu.
The time is now! The ladies will reign!
The event includes AMATEUR divisions, with a maximum of 12 spots per division, running in a round-robin format, guaranteeing participants a minimum of 2 heats!
The PRO division has 24 spots available, with a $6,000 Prize Purse. Heats have a maximum of 4 riders, with an early second chance elimination round.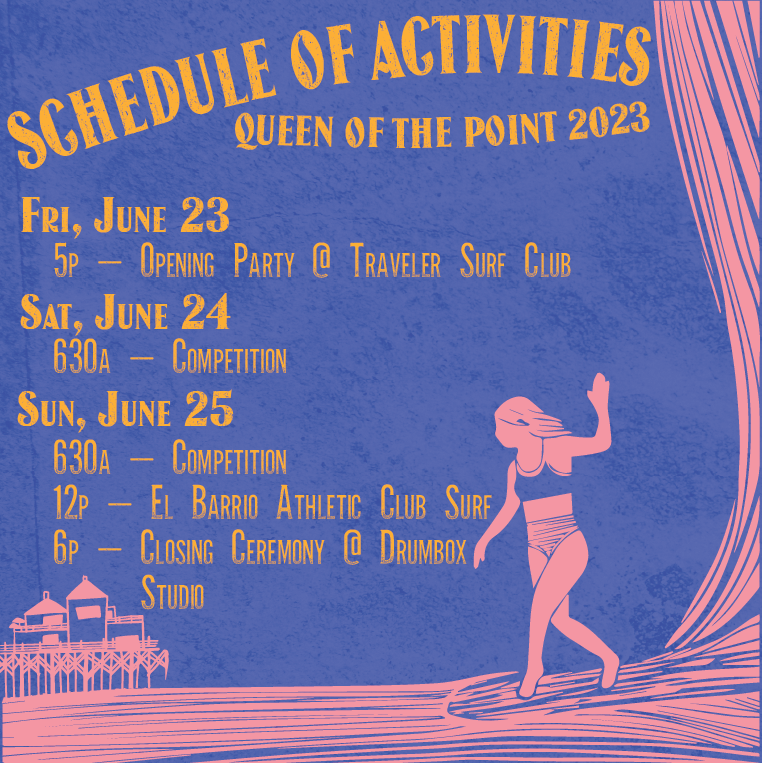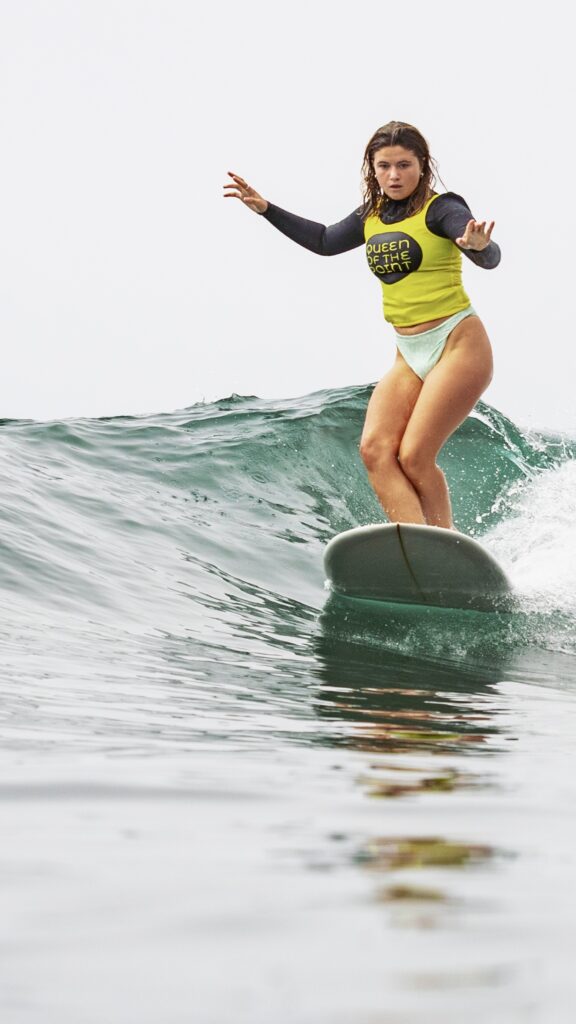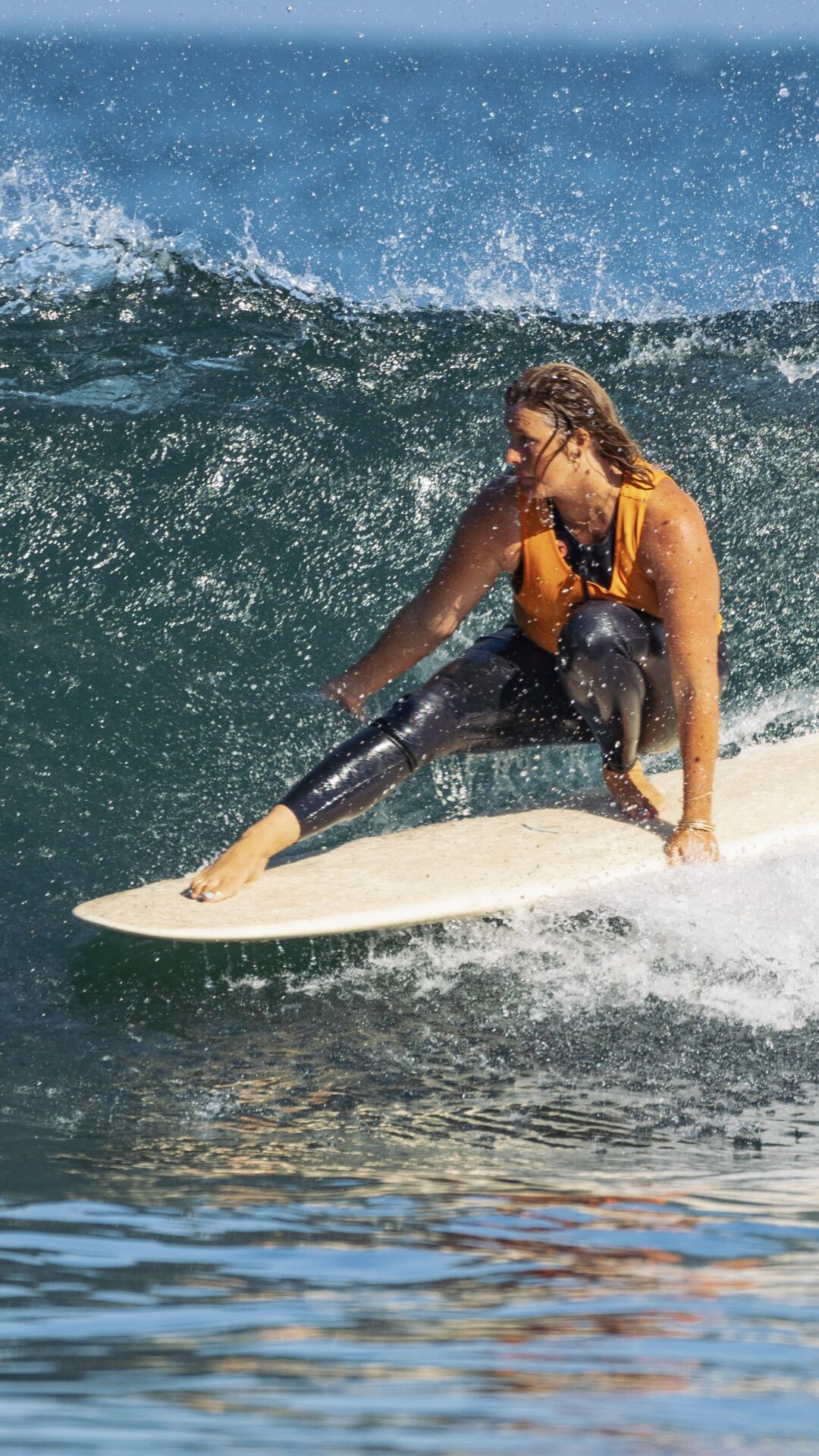 For more info,
Click Here
In this episode, you'll meet Haunani, who drove up from San Diego, to surf at Topanga Beach. She talks about why Topanga Beach is so special to her. She also gives great advice to Beginner Surfers: just bc you can paddle out during a big swell, doesn't mean you should be surfing The Point. You need to surf The Bay or The Inside, never The Point during a big swell. It's just too dangerous!
Visit
Topanga Lou Surf Videos
for Topanga surfing videos.
Kanya Sesser
's story is one of resilience and inspiration. Born without legs and abandoned as a baby, Kanya refused to let her disability define her. At the age of 9, she discovered skateboarding, and it became a life-changing moment for her. Skateboarding gave Kanya a newfound sense of freedom and independence, allowing her to overcome physical barriers and societal misconceptions. Her unwavering spirit and determination have propelled her forward, and she has become an advocate for inclusivity in the skateboarding community and beyond.
Kanya's courage and determination have not only helped her find freedom in skateboarding but have also made her a role model for others facing challenges in their lives.
Video by
Carver Skateboards
.
.