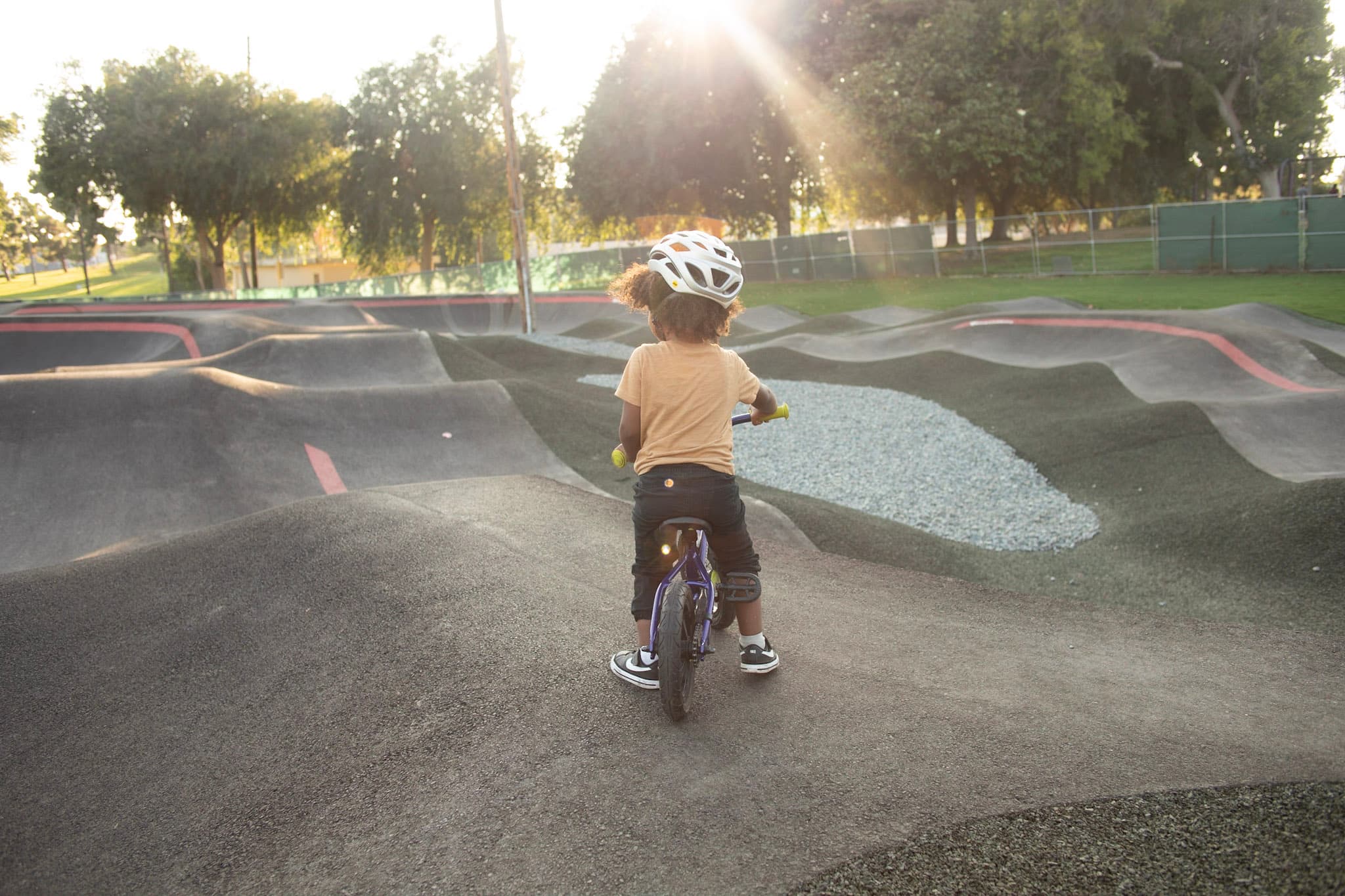 After several months of beening unofficially ridden, on Sunday September 24th, the Inglewood Pumptrack has official opened to the public.
The openeing day ceremony was a bike only event, since this pump trac was actually built for bikes, not skateboards or scooters.
Fortunately, the city has decided to allow skateboards on the track on certain days. 3 days of the week have been designated as Bikes Only. The other for days will be bikes and skatebooards. Scooters are not allowed at all.
Here's everything you need to know about the pump track:
It is actually 2 different pump tracks, one designated for Beginner/Intermediate, and one for Intermediate/professional users.
Woodlands Track
Beginner / Intermediate
World Championship Track
Intermediate / Professional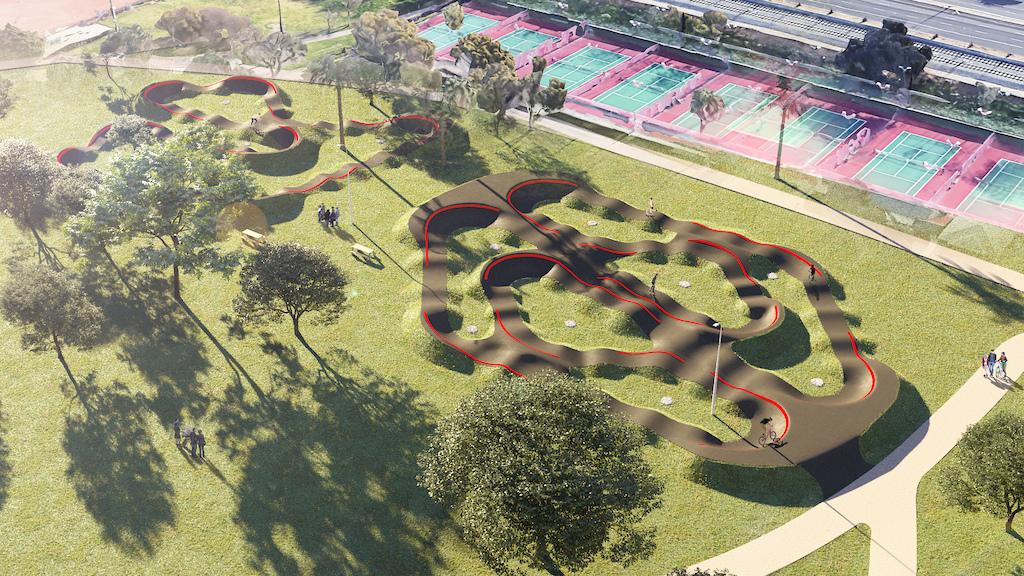 Pumptrack Rules
Schedule:
- Inglewood Pumptrack was purpose-built for bikes, but we also love all things skate. Please be mindful of the days when bikes take priority and observe the community guidelines. Good Vibes Only!
- Monday: Bike & Skate
- Tuesday: Bike Priority
- Wednesday: Bike & Skate
- Thursday: Bike Priority
- Friday: Bike & Skate
- Saturday: Bike Priority
- Sunday: Bike & Skate
General Rules:
- Use: Bikes and skaters please use at appropriate times. No scooters, e-bikes, motorized vehicles or RC cars.
- Safety: RIDE AT YOUR OWN RISK! Riding can be extremely hazardous! Helmets REQUIRED for people under 18 (California Vehicle Code §21212). Additional protective gear recommended. Be aware of your surroundings. Don't obstruct entries or the riding areas. Stay in control; be courteous and share the park.
- Hours: Open during park hours only.
- Care: No waxing, ramps, installations of any kind. No damaging or modifying features of the track. No throwing skateboards, bikes or objects.
- Prohibitions: No private events, food, music, pets, firearms, alcohol, smoking, vaping, or drugs. No camping, fires, fireworks, graffiti or tagging. Violation of these prohibitions may result in immediate removal from the premises and penalties imposed by the City of Inglewood.
- Environment: Keep the park clean and beautiful. Respect what was created for you to enjoy, including native vegetation and wildlife.
- Professional Filming: All professional filming requires advance City of Inglewood legal permit. Contact pumptrack@growcyclingfoundation.org for details. Violation of permit prohibitions may result in immediate removal from the premises and penalties imposed by the City of Inglewood.
- In Case of Emergency: Dial 911.
Riders:

- Ride in one community direction at all times.
- Do not block the track. Always move off the track when not in motion.
- Ride safely and within your ability. Start small, progress gradually.
- Ensure your equipment is in good working order.
Pedestrians & Spectators:
- No loitering in the riding area.
- Spectators are to stay outside the riding area unless aiding someone.
- Parents/guardians, supervise young children at all times.
Community Guidelines:
- Respect Each Other: Take turns and keep a safe distance. Be mindful of others, adjust your speed when the track is busy, and be courteous to everyone.
- Inclusivity: This Pumptrack is for bringing people together to build community and to share joy. Treat others with dignity and kindness, regardless of skill level or background.
- Belonging: This Pumptrack was built as a place of belonging. Help foster a sense of community by engaging positively with others and encouraging new riders. Share tips, offer assistance if wanted, and make connections.
- Stewardship: Participate in keeping the pumptrack clean and in good condition. If you see litter or damage, please address it if you can or report it to pumptrack@growcyclingfoundation.org.
- Teaching & Learning: Encourage safe riding by example. If you see someone struggling, be respectful and supportive. Be the friend you wish you had made when you started out.
- Communication: Keep the dialogue open and respectful.
The track is inside Edward Vincent Jr. Park at 700 Warren Ln, Inglewood, CA 90302
For directions to the park,
Click Here