5:28 AM - 0 Comments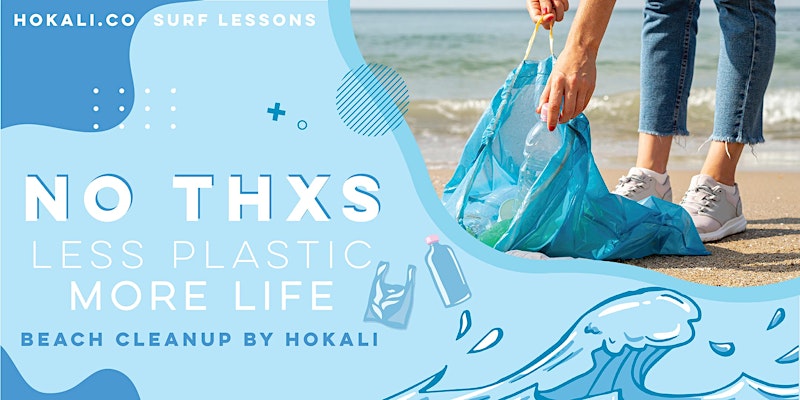 All the HOKALI Community of surfers will be cleaning the beaches together!!
Date and time:
Sat, May 28, 2022
4:00 PM – 5:30 PM PDT
Location
Venice Beach Recreation Center
1700-1706 Ocean Front Walk, Venice, CA 90291
HOKALI is announcing guidelines for individuals to conduct solo beach clean ups as long as local governing bodies allow for public beach access. A solo cleanup is defined as an individual cleanup by one person or household unit, not necessarily organized by the chapter, but promoted as an activity for the public.
The following requirements are outlined to assist in evaluating your ability to conduct a solo beach cleanup.
Your state and local governing agency allows access to the beach;
Active use of the beach is allowed under applicable laws (e.g. walking included);
Additional restrictions on active beach use are followed, e.g., open and closing times
Beaches are not so crowded that active users can maintain a safe physical distance of 6 feet
Participation in a solo cleanup event is voluntary and solely at a participant's own risk, including risk associated with COVID-19 (SARS-CoV-2). Individuals should only participate to the extent that they can comply with applicable federal, state, and local rules and restrictions, and the below required practices including physical distancing.
The following rules must be followed to ensure individuals are equipped to make an educated, safe and mindful decision to conduct a solo cleanup while following CDC public health guidance, local beach access restrictions, and EPA recommendations for properly discarding used PPE items.
Be responsible! If you are feeling sick or generally unwell, please stay indoors and heal.
Participate in a Raffle: Send us your photo or uploaded the picture to social media with #hokalichallenge and tag @hokali.co and participate for a FREE SURFING LESSON + HOKALI HAT.
Where to find US: Look for the HOKALI Flag at Venice beach, near Jays Rentals Surfshop. Our coach Moritz will be there waiting for you :)
What to bring: mask/cloth face covering, gloves, 60% alcohol-based hand sanitizer, grabbers (if you have them), 2 separate collection receptacles.
Check with your local authority on beach use and access restrictions. Select a location where you can maintain a minimum physical distance of 6 feet. Avoid crowded areas at crowded times.
Wear a mask or cloth face covering when in public per CDC recommendations.
Wear gloves. We cannot stress this safety precaution enough. Viruses can live on hard surfaces, and individuals should exercise extreme caution when collecting litter. Wearing gloves discourages you from touching your face or face covering. If using reusable gloves, be sure to properly sanitize between uses. Effective sanitization of a reusable glove depends on the material. Individuals should comply with CDC and EPA guidance on how to effectively sanitize reusable items against COVID-19.
Grabbers are a good way to minimize contact between your gloves and trash items. Sanitize these after use and before transport or storage.
Refrain from touching your face or public surfaces during the cleanup.
Remember to use hand sanitizer after the cleanup is over, then wash your hands with soap and hot water for 20 seconds as soon as you're able to do so.
Remember to properly disinfect all reusable equipment before and after the cleanup using an EPA-approved product for use against SARS-CoV-2, the virus that causes COVID-19.
REGISTER HERE