4:07 PM - 0 Comments
Inglewood's Edward Vincent Park is the home of a new pump track...for bicycles, but it seems skaters have been enjoying it more.
The City of Inglewood has stated that the new pump track will serve as a place for families to enjoy cycling, bike education and awareness classes, special events, and more. The site will also be eligible to host future Red Bull World Pump Track Competitions, sanctioned by Union Cycliste Internationale (UCI).
It is uncelar whether or not the pump track has officially opened yet, but it's being riddden/skated by many already. The track is inside Edward Vincent Jr. Park at 700 Warren Ln, Inglewood, CA 90302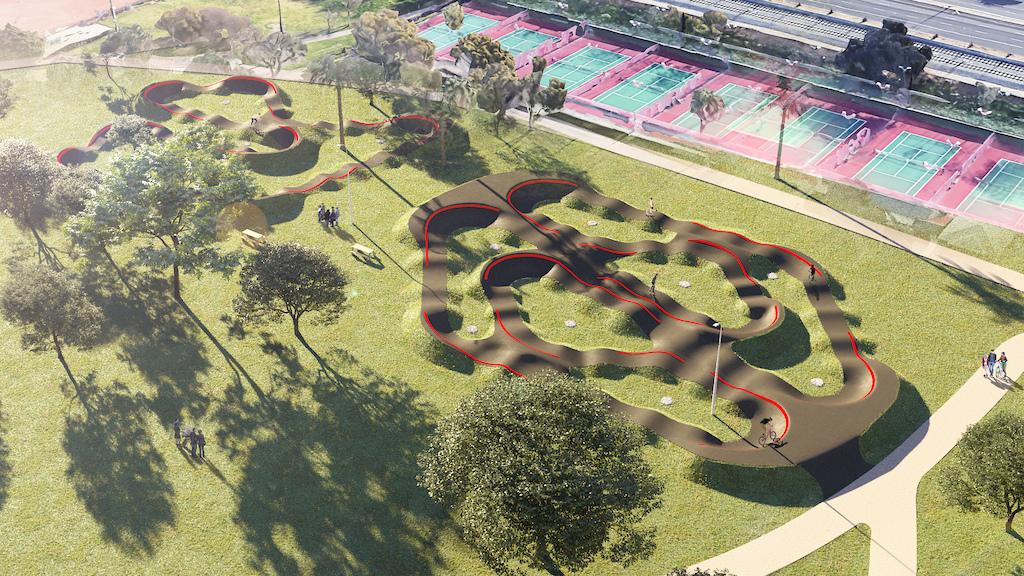 Construction began on the track just over 1 year ago:
"Los Angeles is the second largest city in America, so it took us a whole lot of miles and meetings to find the best location to successfully accommodate LA's very first pumptrack. We looked at dozens of communities and parks throughout the city, but none of them held the sense of wonder and hope that Inglewood does. The history of the neighborhood, often told through famous 90s hip hop lyrics, is a standard bearer of a better future for those who have not had equity in the California Dream. Inglewood's commitment to bring past and present together to build a more dynamic future is something we deeply tap into because that's the whole impetus of our existence: to create sustainable cycling access where none existed before. The Grow Cycling Pumptrack is being built in a public park, where everyone is welcome to ride on a World Championship track. Inglewood's leadership, from the Mayor to the Director of Parks to its residents, are committed to building a 21st century community around their youngest residents, and in doing so, they are changing the view of what an "inner city" park looks like and functions like. Grow is committed to expanding the story of cycling's culture, of "who" a cyclist is and where "they" belong. When boys and girls around the world see a World Championship Velo Solutions pump track built in a public park in Inglewood, California USA with kids and some sports heroes riding there who look like them, we hope they can envision a gateway of opportunities and just how far their dreams and their bike can take them. The best delivery system ever invented for an idea is a story. There is no place we'd rather show and tell the Growing story of cycling than in Inglewood. We're growing the state of mind from "Why Inglewood?" to "Why not Inglewood?" - Grow Cycling Foundation