1:29 AM - 0 Comments
The 5th Annual Nick Gabaldón Day celebrates Santa Monica Bay's first documented surfer of African- and Mexican-American descent. The celebration takes place at the historic Inkwell, Tower 20, a historical African-American beach site from the Jim Crow era, and the location where Nick Gabaldón first began his ocean experiences.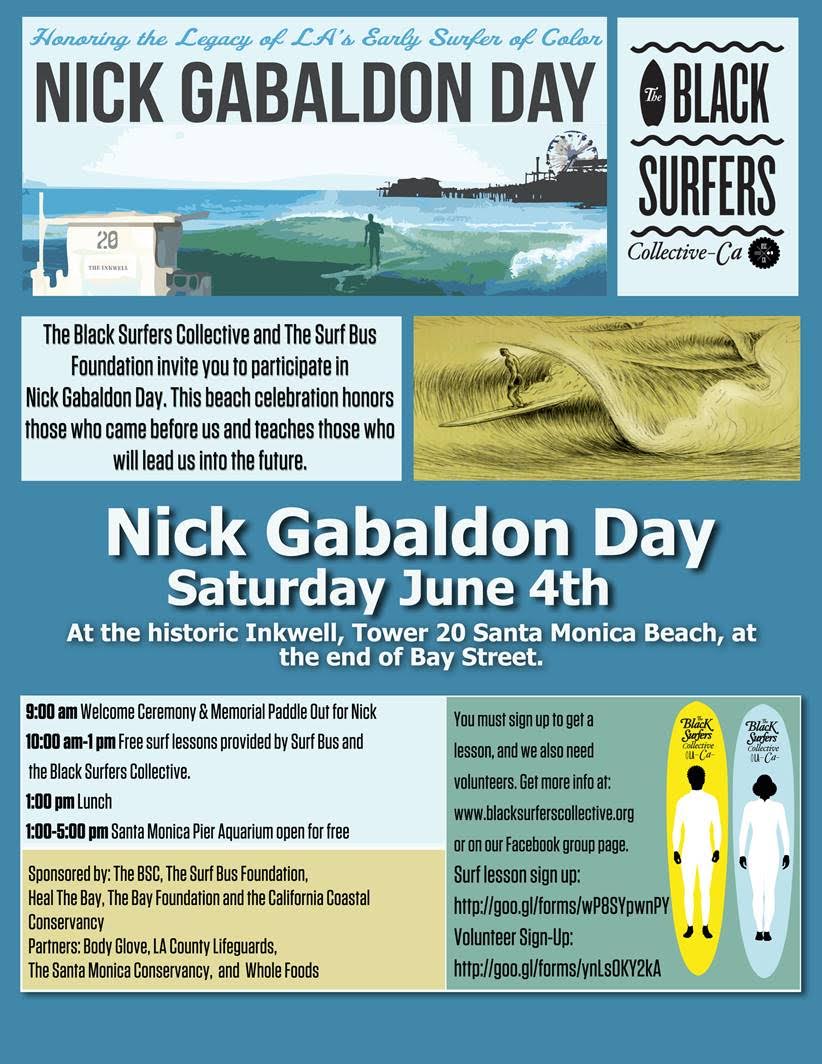 The day begins at the beach at Bay Street for surf lessons (
registration
required), history exploration and a look at shoreline ocean life. The Conservancy and historian Alison Rose Jefferson will host an exhibit at the beach to interpret the site and its significance as well as provide information about preservation and the Conservancy. At 1 pm the programming moves to Heal the Bay's Santa Monica Pier Aquarium for various activities. The event is presented by the Black Surfers Collective, The Surf Bus Foundation, Heal the Bay and the Santa Monica Conservancy. The event is free, including entry to the Aquarium.