8:24 PM - 0 Comments
We're now a couple weeks past the peak of hurricane season, but the tropics are alive and well in both the East Pacific and Atlantic basins. Hurricane Rosa is expected to continue strengthening off Baja over the next couple of days while taking a great track for SoCal swell production.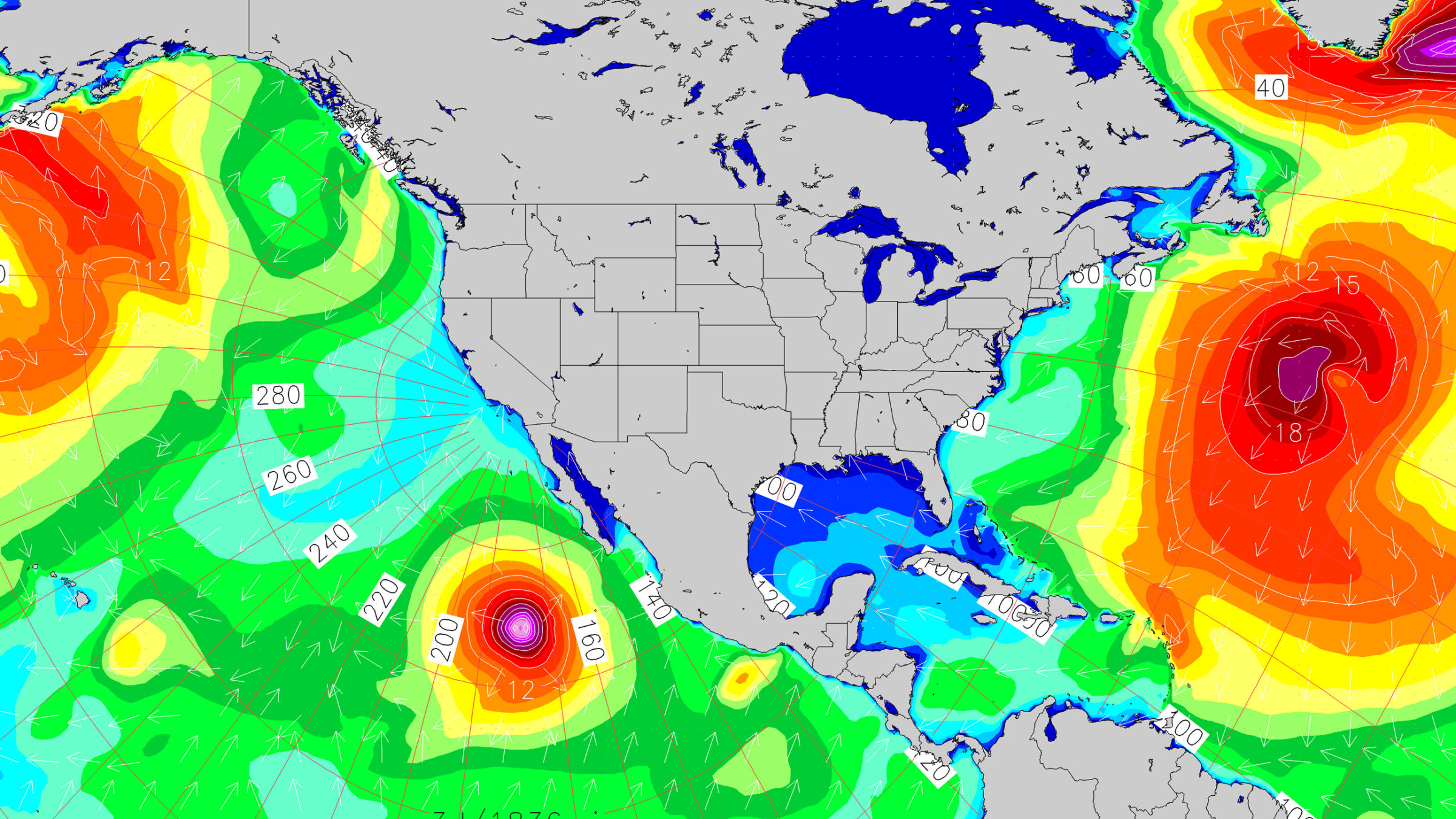 The chances for tropical SSE/S swell from Hurricane Rosa are increasing. The timing of the event is later this weekend through early next week, but only select areas will see appreciable swell due to the anticipated steep swell direction.