8:54 PM - 0 Comments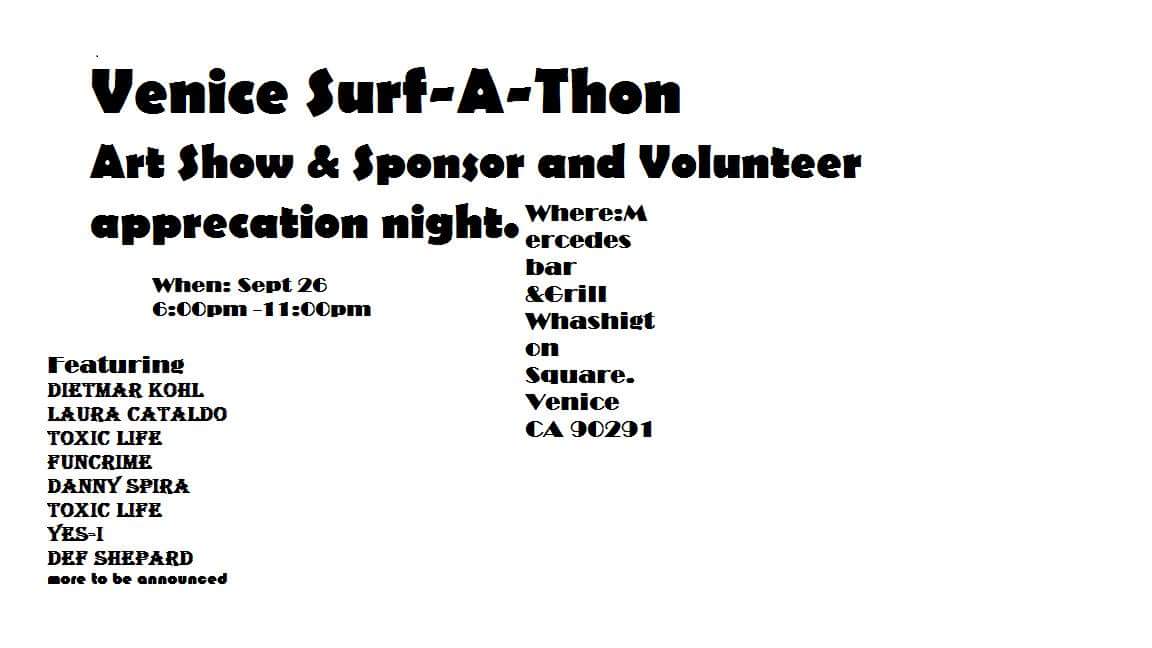 The
Venice Surf-A-Thon
turns 25 this year! One quarter century of surfing, music, art, good fun and much more! The
Venice Surf-A-Thon
is more than a just a surf contest!
On Thursday September 26, there will be the Venice Surf-A-Thon Sponsor/Volunteer Appreciation Night & Art Show.
Check out a few of the artists's work in the show. Come on out and celebrate the people that have made and make this one of a kind event happen every year! You may or may not know that Venice Surf-A-Thon sponsors not only many surfers that cannot afford the entry fee to the contest but also a small school in Minadano P.I. Please come on out celebrate the volunteers, purchase some very unique and fine art and help out a few kids receive a basic education in a jungle very far away.
Where:
Mercedes Bar and Grill
14 Washington Blvd
Venice, CA 90247
Time
6:30 pm