9:31 PM - 0 Comments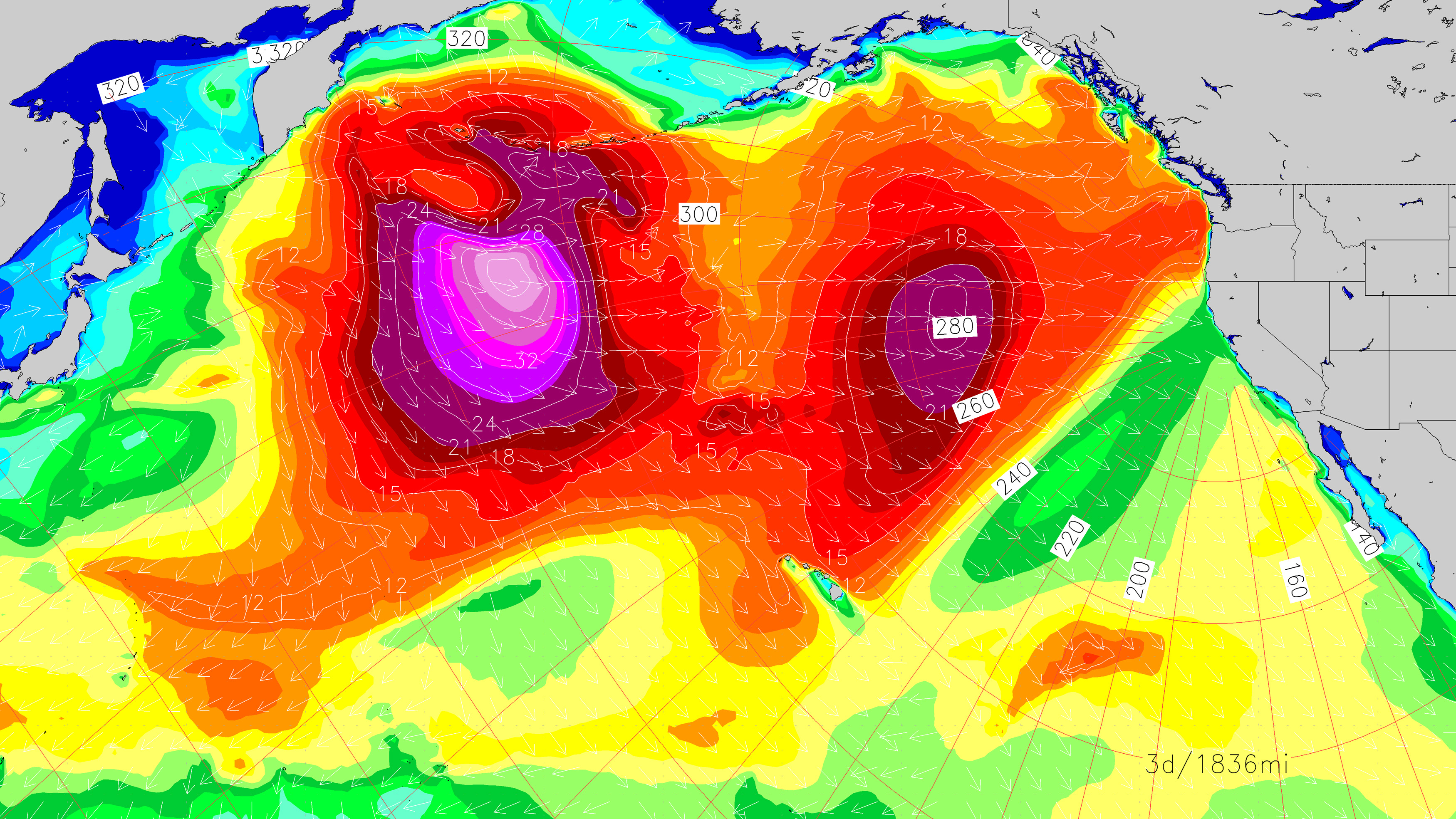 New NW Swell Peaks Wednesday
Conditions will be generally favorable for California as this swell peaks.
The first of these swells is developing now, courtesy of a low that tracked off Japan a couple days ago and maintained very respectable 35-45 knot wind as it traveled east, with a weakening trend expected over the next day or two as it moves into the Gulf of Alaska. The relatively low latitude storm will mean the resulting swell has a decent bit of west in it for both Hawaii — where it will fill in later Wednesday and peak Thursday— and the West Coast, which will build late this week and into the weekend.
California will be under the influence of modest high pressure Friday and Saturday for generally light wind and pleasant weather, before stronger onshore flow potentially builds later in the weekend.