4:09 PM - 0 Comments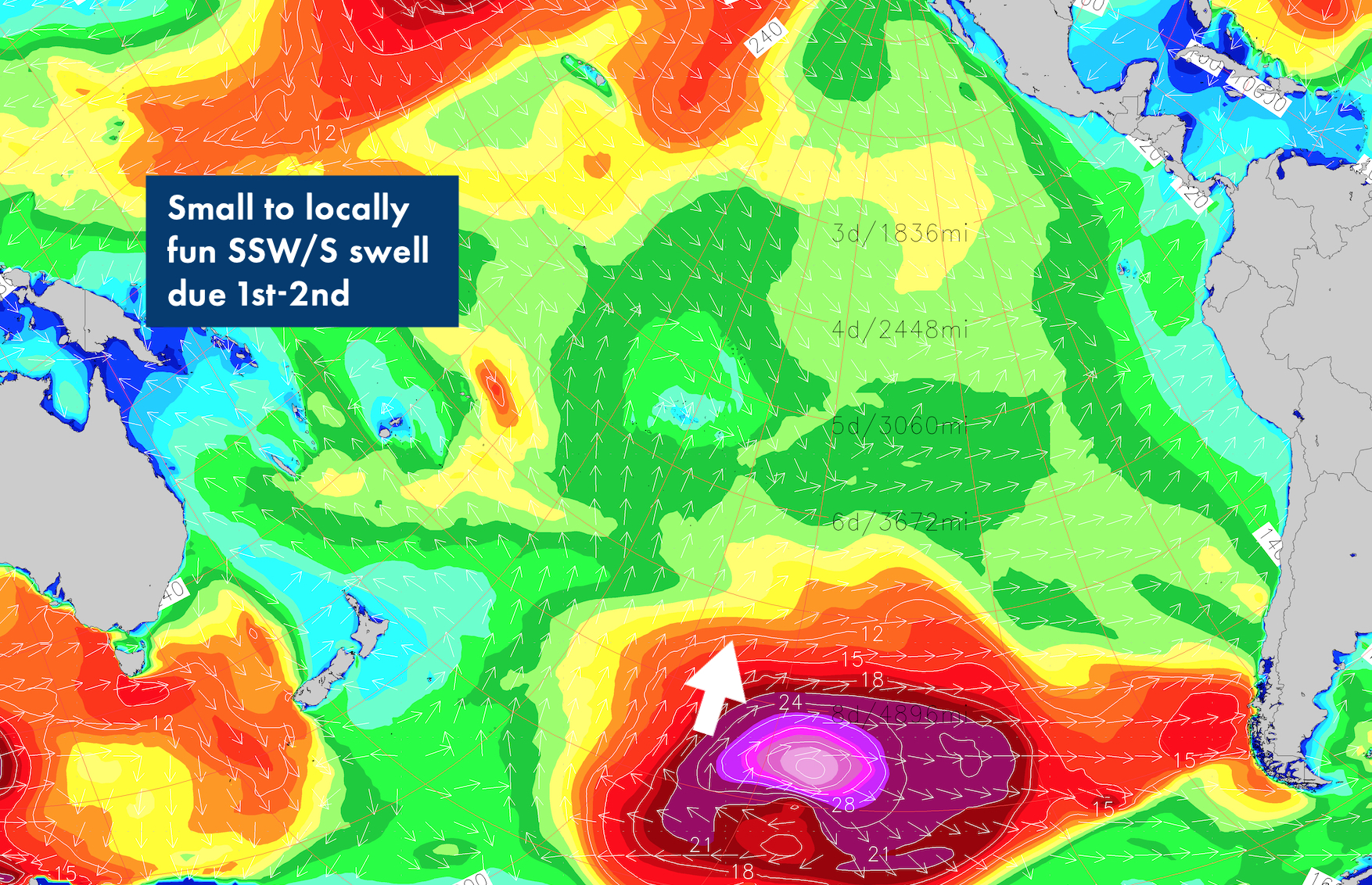 Fun NW swell over weekend, SSW/S swell joining in for select spots.
Minor tide swings through the weekend, larger next week.
Our small to locally fun-zone SSW/S swell (200-180) will linger all day with size in the waist-high range, while standouts of OC are around chest-shoulder high on sets.