10:31 PM - 0 Comments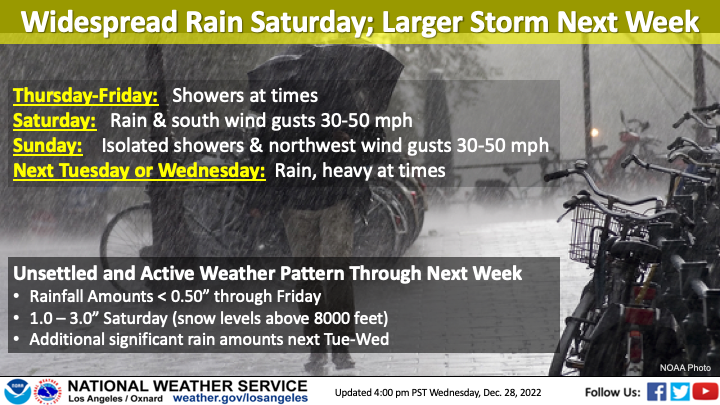 Active weather is expected into next week with widespread rain Saturday, then a stronger storm next Tue or Wed. Gusty winds will accompany the storms and there will be heavy rain at times.
Here are the latest projected rainfall totals for our next storm on Saturday and Saturday Night. The peak of the rain is expected to occur right in the middle of #NewYearsEve evening activities. Rain may be heavy at times.