9:45 PM - 0 Comments
Nice Size S Swell; Minor NW Windswell.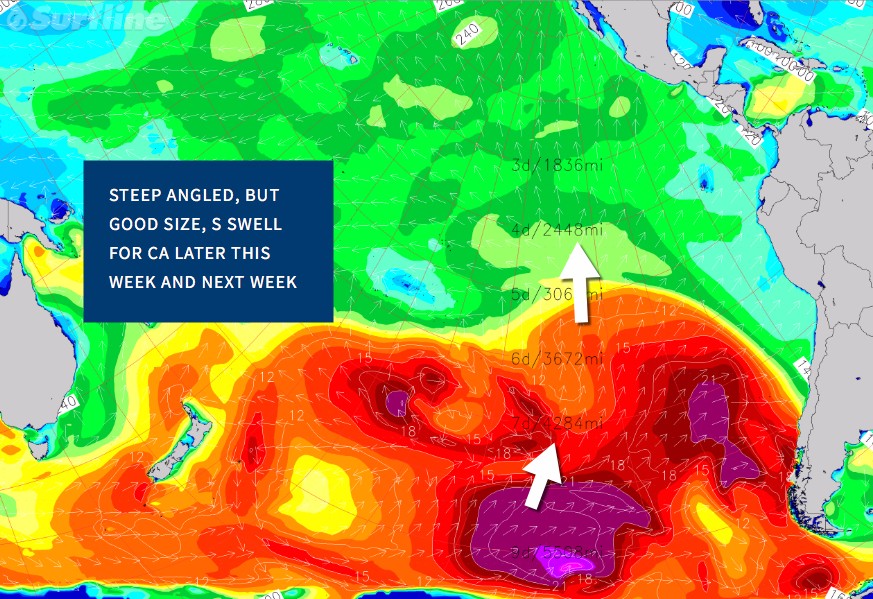 LOLA wave heights in the SPAC last week.
Surf for the West Coast is going to improve for this weekend and early next week as a good size South swell moves in and peaks. Expect overhead surf for better summer breaks. Small NW windswell crosses it up at times. Winds are really the only issue, but winds look relatively light in the early mornings.