7:40 PM - 0 Comments
According to Surflies, "another impressive-looking storm in the northeast Pacific will setup more swell for Southern California this weekend. Similar to the past weekend, low-pressure dropping southward from the Aleutians have already whipped up 35-40kt winds in a fetch aimed toward the West Coast. More importantly, the lower latitude storm opens up more options along the coastline with the westerly swell direction."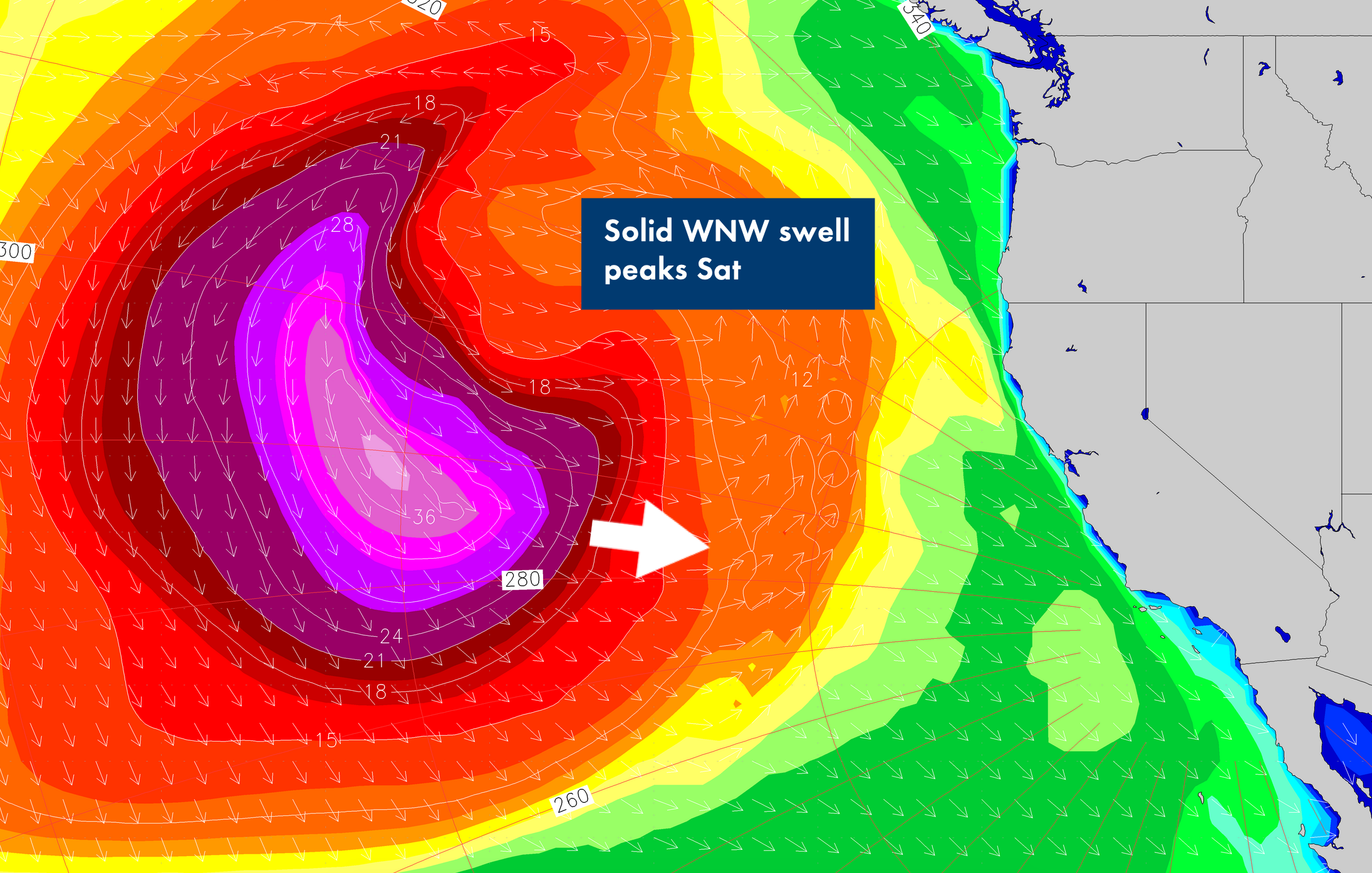 "Solid surf rises through Saturday to a peak, then slowly easing Sunday with fun-size leftovers into the start of next week. And although we may see a chance of showers this weekend, winds generally look favorable during this run of swell."