7:31 PM - 0 Comments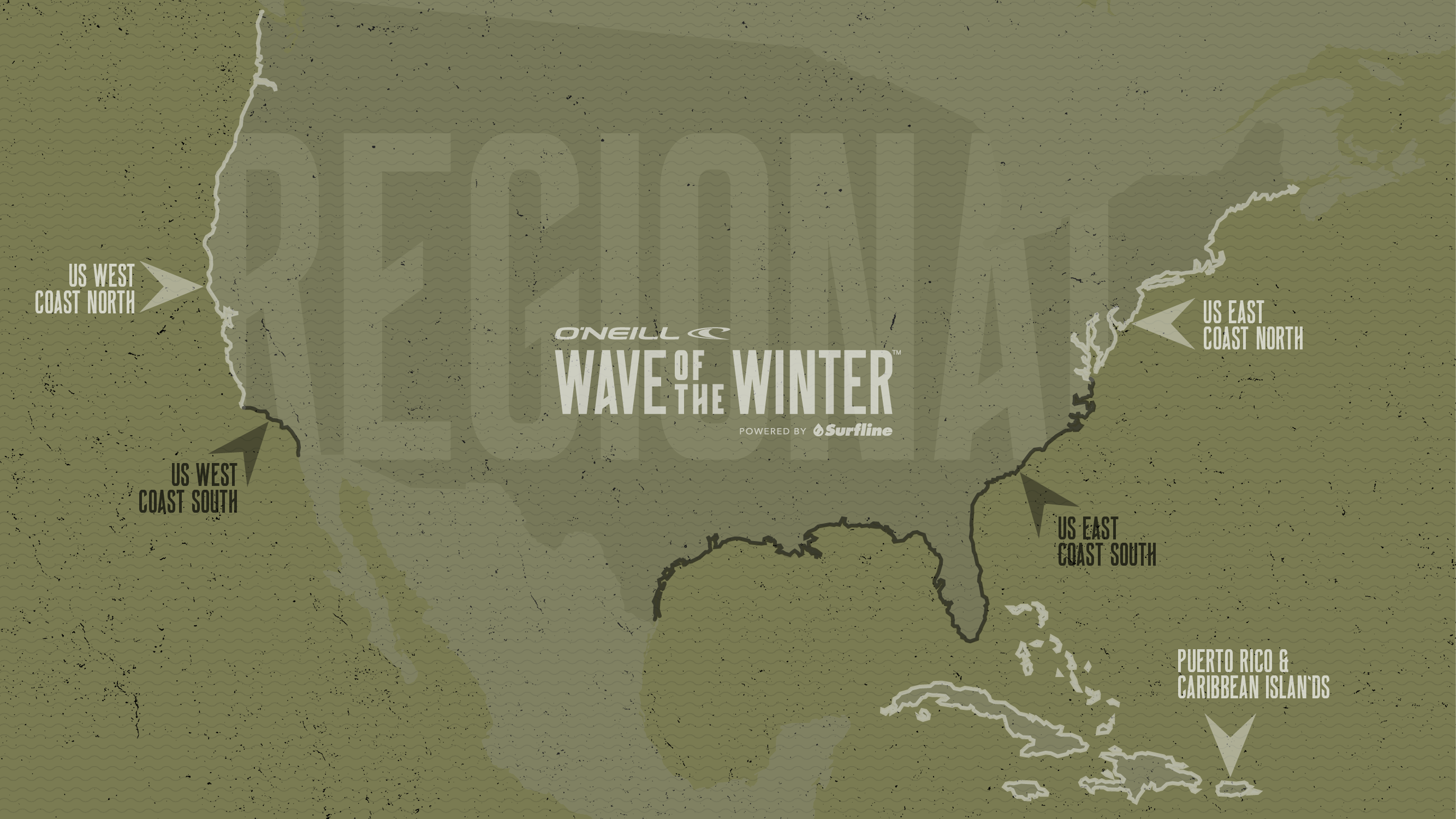 O'Neill is running the 2nd Annual Wave Of The Winter Regional Edition Contest. It's a regional video submission contest, and the Southern West Coast is one of the five regions. If you want to enter, here's the press release:
O'Neill Wave of the Winter: Regional Edition

The Wave of the Winter will be undoubtedly ridden on Oahu's North Shore this season. Mostly because Pipe, Backdoor and Off-the-Wall are the heaviest waves on earth and the people pulling into those barrels are the best surfers on the planet.

But here's the thing: 99% of the surfing universe doesn't have access to that hallowed stretch of reef. 99% of the surfing universe does 99% of its surfing at home. And "home" in the United States at least, includes all kinds of different surf, all winter long. From frigid teepees in New Jersey to tapered pointbreaks in Santa Barbara; from shallow reefs in Puerto Rico to unrelenting XXL a-frames in San Francisco — and everything and everywhere in between.

And every surf community in the world huddles on sand dunes or in parking lots and talks in hushed tones about the Wave of the Day or the Wave of the Season. It means everything to the locals you see every day. (If only because it means you've moved a little higher in the pecking order and thus get more waves.)

Welcome to the Wave of the Winter for the people, created to celebrate unsung local heroes who charge at beaches around the country, all winter long. Surfline's Regional O'Neill Wave of the Winter contests will be judged via online user voting after the four-month holding period. (December 1, 2019 to March 31, 2020.)

And because this will be judged by you, here's the criteria our official North Shore judges use to use as a framework:
– Wave Size (25%) –
– Degree of Difficulty of Maneuvers (25%) –
– Style (25%) – and
– Overall "Heaviness" Factor (25%) –

There are five regions:
East Coast North: Maine to Delaware
East Coast South: Virginia to Florida
West Coast North: Point Conception to Oregon border
West Coast South: Point Conception to Mexico border
Puerto Rico/Caribbean Islands

Winners receive:
$1,000, a bunch of O'Neill gear and internet fame. (And hopefully more waves.)

How to upload:
YouTube, Vimeo, Facebook, Instagram videos are all accepted.
Go to THIS PAGE to upload your ride.
*Keep in mind there's no limit to uploads, but you're trying to win this thing.
Head dips won't count.