6:34 PM - 0 Comments
LA County is issuing another Safer At Home Order, effective Monday 11/30/2020.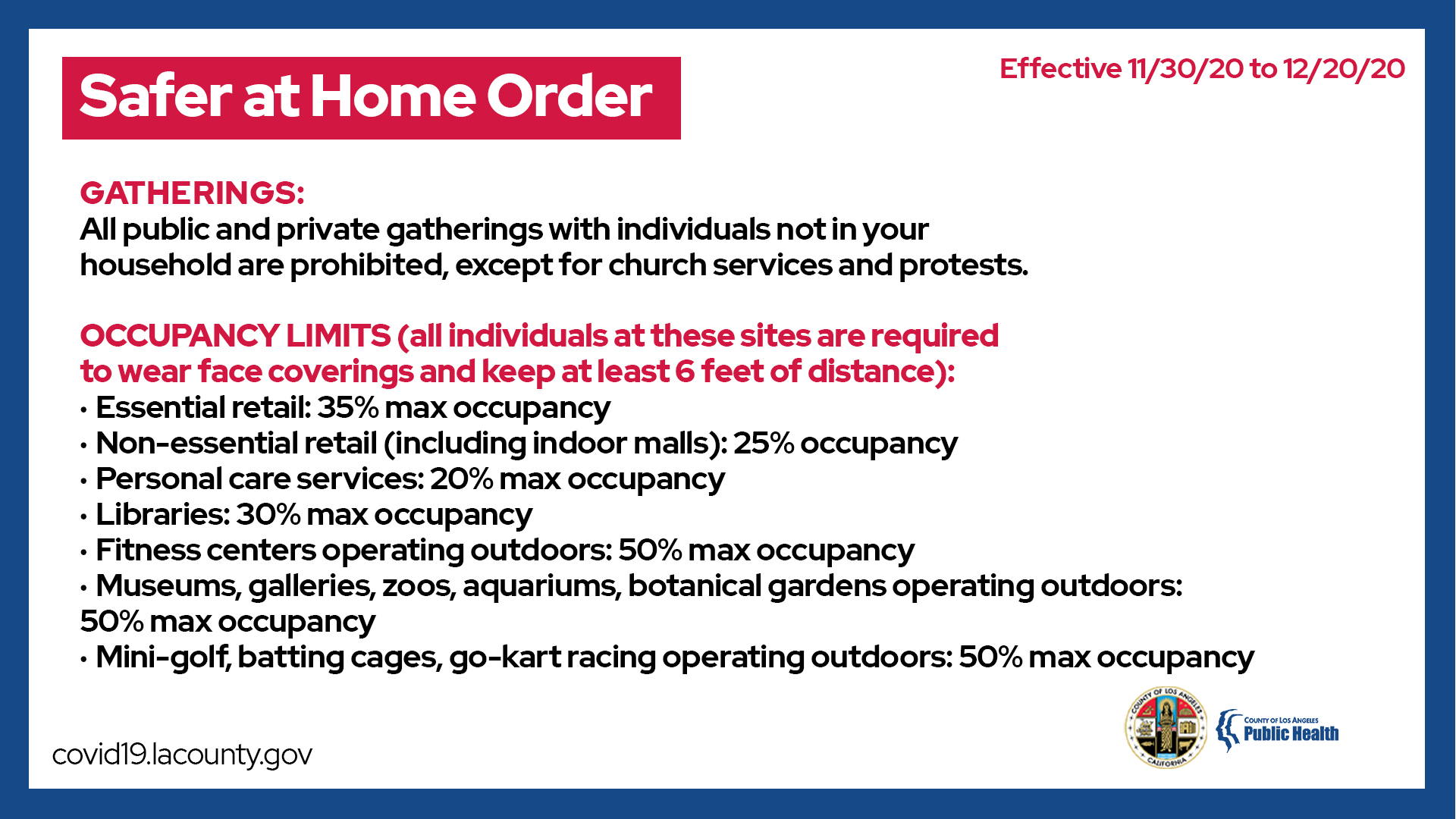 The beaches and skateparks are staying open.
Basically, this new Order is for businesses to operate at even lower capacities. It is just another of the LA County Pubic Health's unscientific guidelines that has no data to back it up.
The full details on the Order and which businesses get wrongfully punished for the
LA County Public Health's incompentence
can be viewed
here.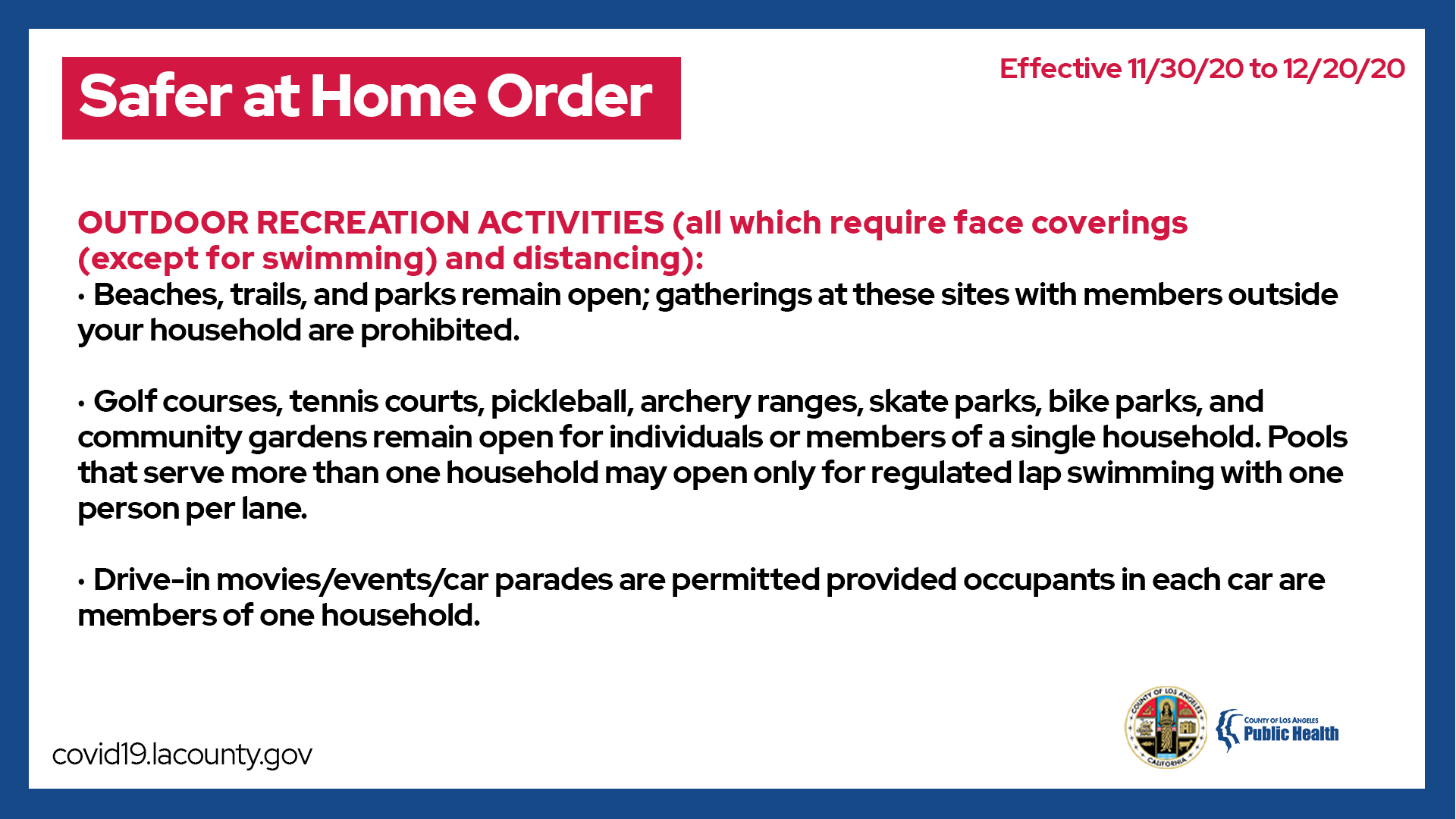 And here's a photo of CA Govenor Gavin Newsome at an indoor party at a fancy restuarant where no one is wearing face coverings.