6:05 PM - 0 Comments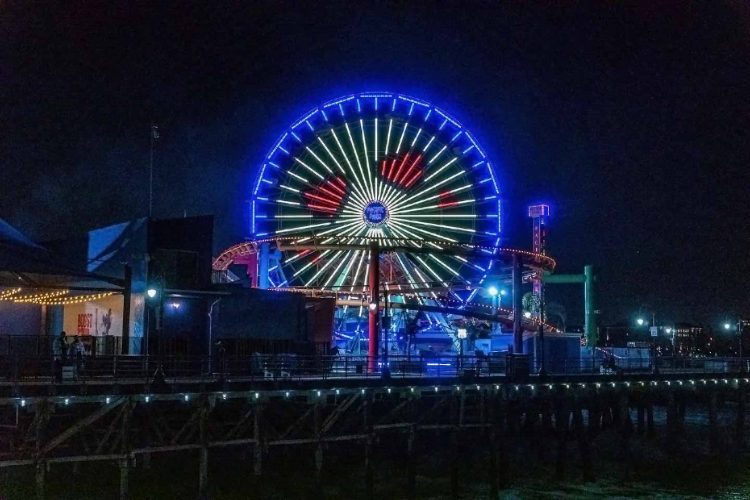 The Pacific Wheel will once again light up for love this Valentine's Day weekend with a special light program that features hearts and fun emojis.
There will be gusty winds and hazardous seas across much of the coastal waters this weekend. There will likely be Gale force gusts up to 40 kt and seas over 10 feet, mainly outer waters.
Celebrating Valentine's Day can be traced back to year 496 in ancient Rome. The celebration then was to honor Saint Valentine of Rome, and it wasn't until the 14th and 15th centuries that the holiday was associated with romance and courtship. In 18th-century England, it grew into an occasion in which couples expressed their love for each other by presenting flowers, offering confectionery, and sending greeting cards known as "valentines".
Walking the boardwalk of the Santa Monica Pier has been a local tradition for Angeleno couples for decades, and why wouldn't it be? You can smell the salty ocean breeze, usually chilly on a February evening, giving a perfect chance to wrap your arms around each other. Many Pier shops sell sweet treats like decadent ice cream and freshly made funnel cakes that are perfect to share after a romantic seaside dinner. Although the iconic Ferris wheel will be closed to riders this Valentine's Day weekend, the twinkling lights will still dazzle pier guests as they twinkle off the rolling waves.
As in years past, the Pacific Wheel will feature a special light program just for lovers full of beating red hearts, cute kissing emojis, and maybe even some fun messages that you can share with your special Valentine. If you are planning to spend Valentine's Day in this year, we have you covered: The Pacific Wheel Valentines Light Program will also be live streamed at
www.pacpark.com/live
.
This special lighting event will take place on the evening of Saturday, February 13 and Sunday, February 14. The Ferris wheel lights can be seen from dusk until 11:35 PM each evening. Enjoy watching the light program online at
www.pacpark.com/live
.