6:42 PM - 0 Comments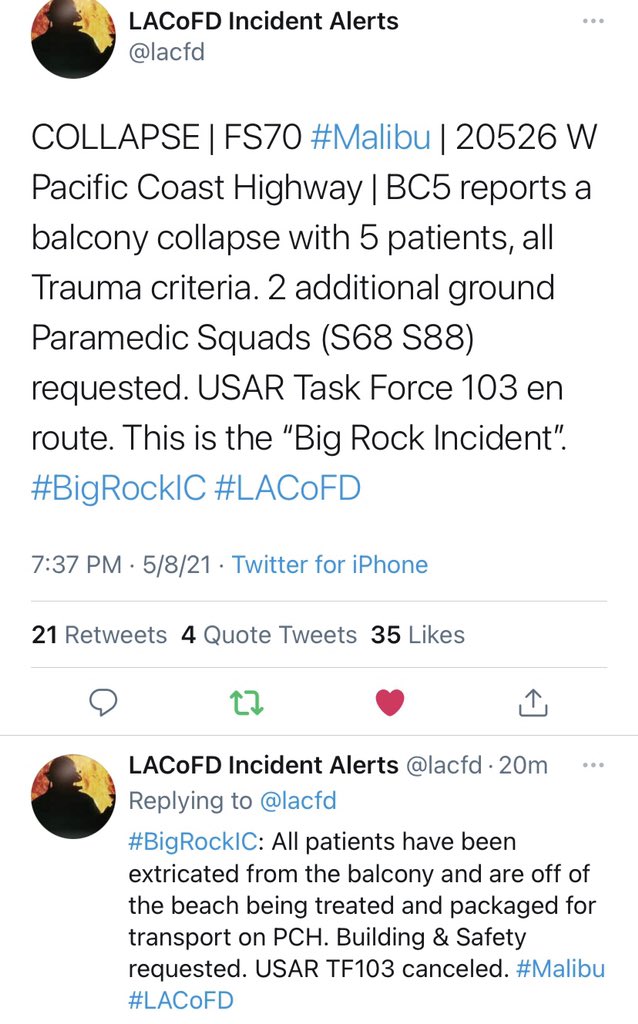 Two eastbound lanes blocked at 20526 PCH,Malibu.
4 patients transported to area Trauma Centers. Several other patients with minor injuries are being evaluated and treated on scene. The building will be red tagged until Building & Safety can respond on Monday.
Apparently, the house was rented out for a party and there were 15 people on the balcony that was built to hold no more than 6 people.