8:36 PM - 5 Comments
Barbie
has announced 12-year-old skateboarder Sky Brown as a Barbie Role Model by unveiling a one-of-a-kind doll created in her likeness, to highlight how she has broken boundaries for the next generation of girls.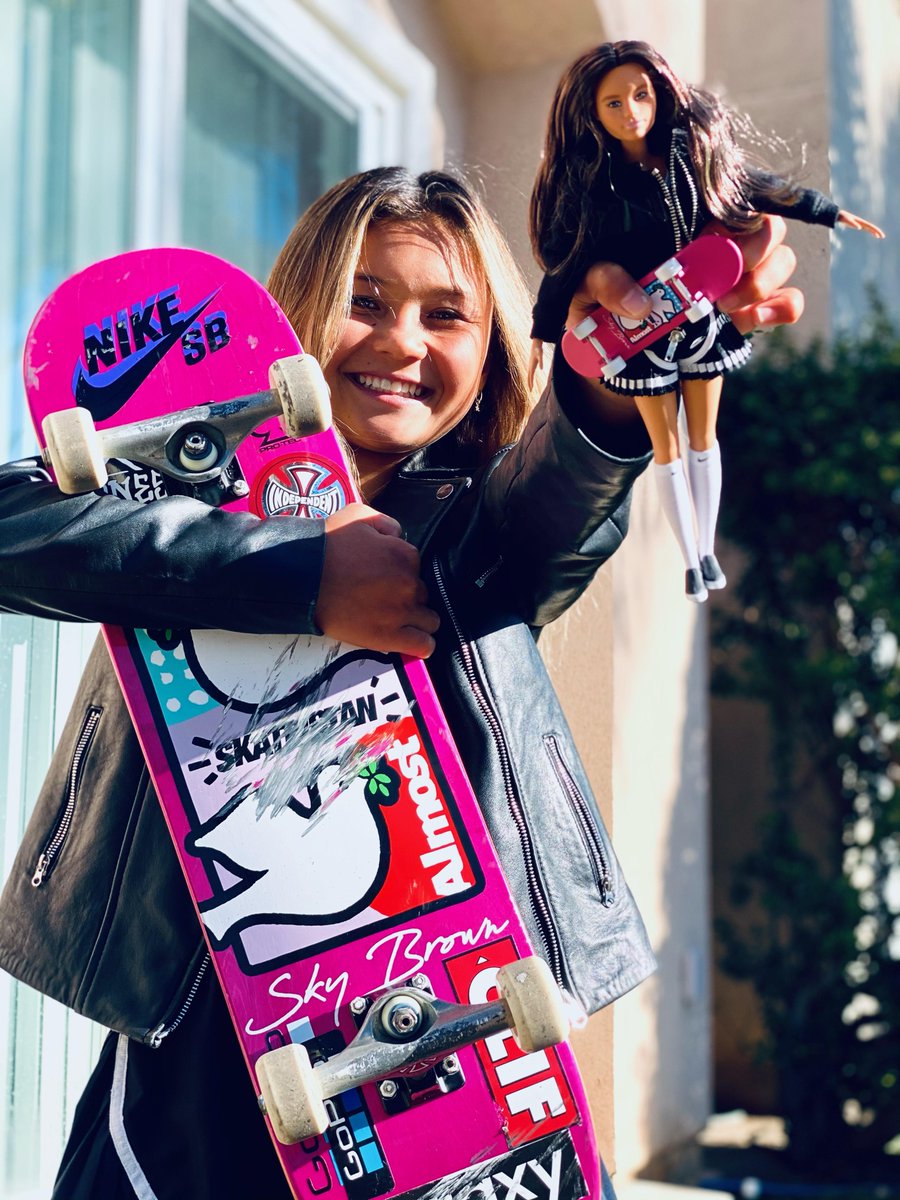 Sky Brown is a professional skateboarder and surfer. Sky will be competing for Team GB next year in the delayed 2020 Tokyo Olympics, making her Great Britain's youngest Summer Olympian ever, and the youngest Olympic athlete since 1936. Sky began skating and surfing at the age of two and quickly became a phenomenon when short videos of her gained millions of views on YouTube.
As the original girl empowerment brand,
Barbie
is dedicated to shining a spotlight on powerful, diverse role models to inspire the limitless potential in every girl, and this year honours women breaking barriers in sports. The doll is dressed in Nike activewear and holds a skateboard, ready for adventures on and off the ramp.
The doll was gifted to Sky as she recovers from injuries from her worst fall yet, breaking her left wrist and hand and suffering skull fractures earlier this year at a skate park in California.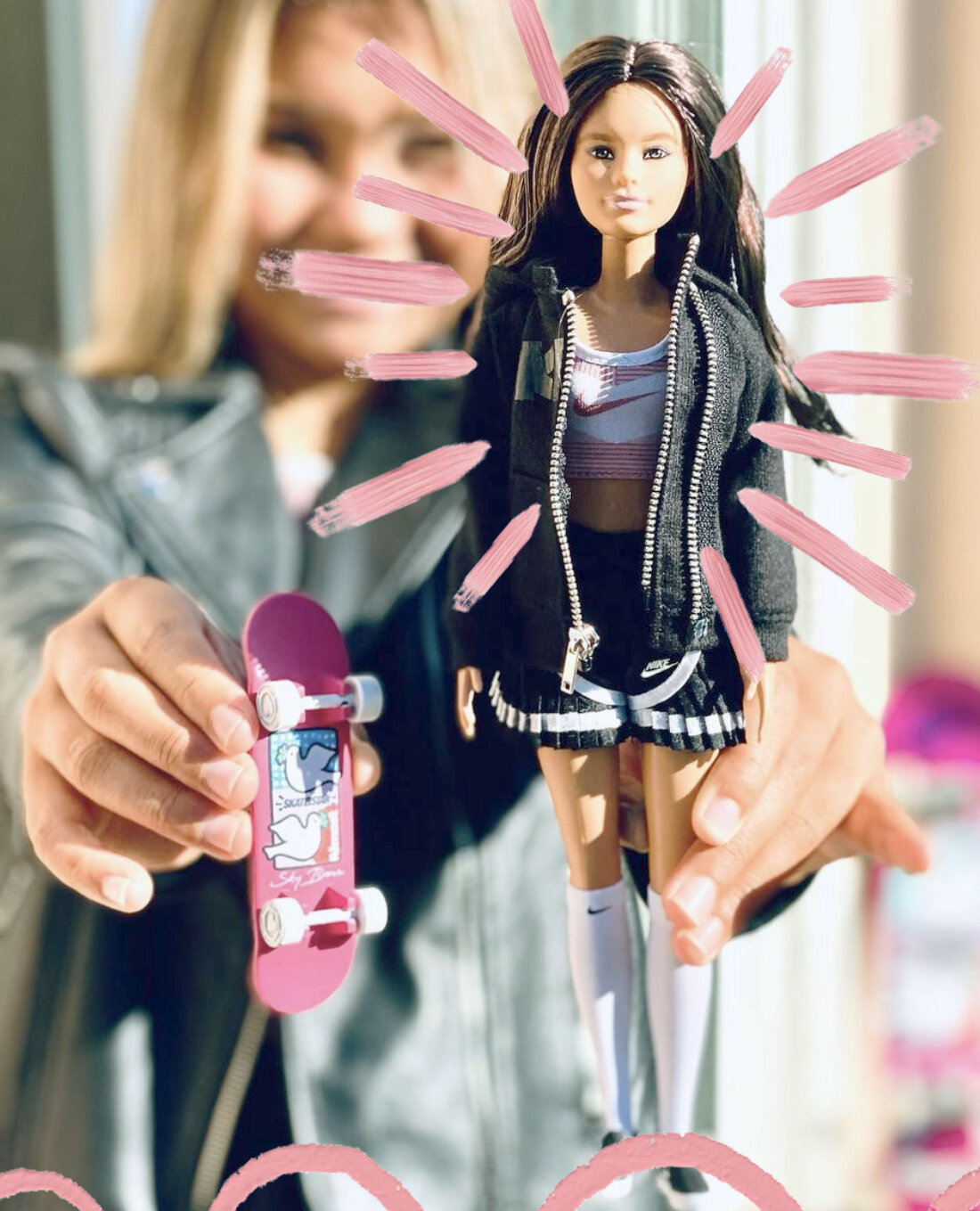 Sky's already looking forward to recovering and picking up her skateboard. She commented: "I'm going to push boundaries for girls with my skating and surfing. I'm going for gold in 2021 and nothing will stop me. Having a
Barbie
created in my likeness is one of the most incredible things that's ever happened to me. I hope other girls my age can see what is possible when you follow your dreams."
Earlier this year, Sky released a book titled
'Sky's the Limit'
– a compilation of stories and inspirational quotes illustrating Sky's journey so far. Sky hopes to continue making history while inspiring fans of all ages across the world.
This year,
Barbie
is spotlighting female role models in sports, in an effort to close the Dream Gap; the time when girls start to doubt that they can be anything. Research shows that when girls play sports, they report higher levels of confidence, which in turn breaks down barriers to girl's self-belief.
The Barbie Dream Gap Project is an ongoing global initiative that aims to give girls the resources and support needed to continue to believe that they can be anything.
Barbie
is working to close the Dream Gap by: highlighting role models, encouraging purposeful play, and donating funds.