6:31 PM - 3 Comments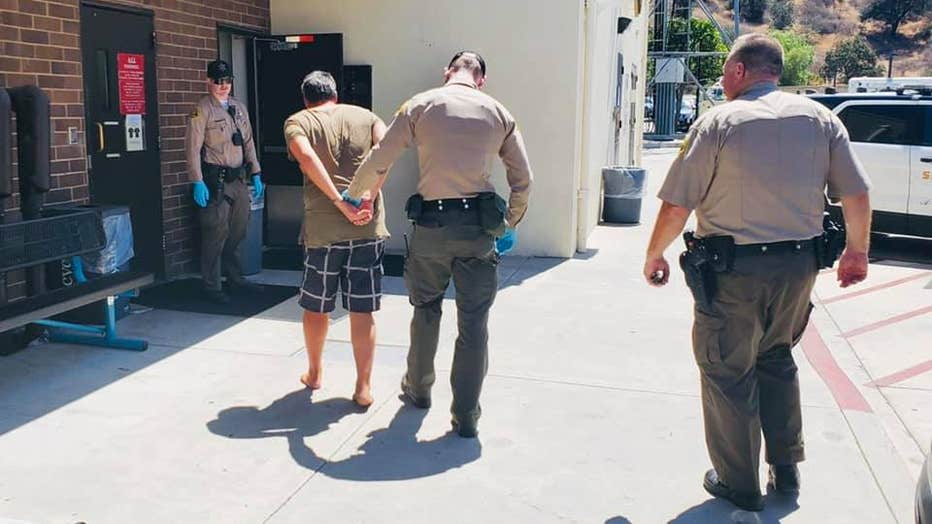 This past weekend in Malibu, two homeless people brutally attacked a family.
The two homeless people confronted a family on Dan Blocker Beach on Sunday, saying they were not allowed in the area, sparking an argument between the dad and the two homeless people. One of the suspects, later identified as Richard Franck, whipped out a machete and began slashing the dad multiple times. The violent attack resulted in the dad losing his eye.
The other four family members were then chased away by them, LASD said.
Both suspects were eventually found and arrested. Both are being charged with attempted murder, assault with a deadly weapon.
One of the suspects, Richard Franck, was arrested back in February for threatening a sheriff's deputy with a knife. He spent only spent for days in jail and was released by the District Attorney on a misdemeanor charge. This is according the Sheriff Villanueva, via his twitter posts:
(1/2) -On 04/16/21, a homeless, 32 year old Hispanic male threatened a #LASD Deputy with a knife as he patrolled encampments on a beach. The suspect was subsequently arrested.
-On 04/20/21, the suspect was released and the District Attorney only filed a misdemeanor charge... pic.twitter.com/Qe6HYecujf

— Alex Villanueva (@LACoSheriff) September 2, 2021
(2/2) -On 08/29/21, the same suspect in the same area terrorized a family with a machete. He slashed a father of two multiple times and left him to bleed out.
Details will be discussed at the Malibu Community Conversation. Join us on FB live today at 6:00 p.m.#VictimsMatter

— Alex Villanueva (@LACoSheriff) September 2, 2021