4:16 PM - 0 Comments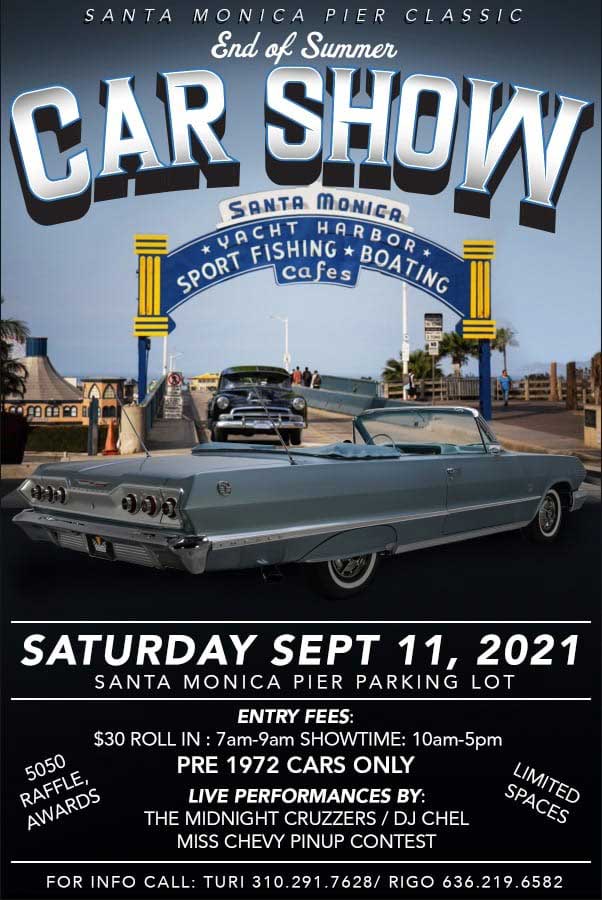 The Santa Monica Pier is the place to be for classic car fans on Saturday, September 11th. The Santa Monica Pier Classic "End of Summer" Car Show takes place from 10A-5P directly on the Santa Monica Pier deck parking lot.
The event is free for guests to attend and will have food and drink available for purchase. There will be live performances by local bands and artists The Midnight Cruzzers and DJ Chel, as well as the Miss Chevy Pinup Contest.
For those wishing to participate in the car show, there is a $30 roll in fee and a requirement for pre-1972 cars only. Roll in times are from 7A-9A; limited spaces available. Participants will be entered in a raffle and award show.
For more information and to pre-register your car, contact Turi at (310) 291-7628 or Rigo at (636) 219-6582.