7:00 PM - 0 Comments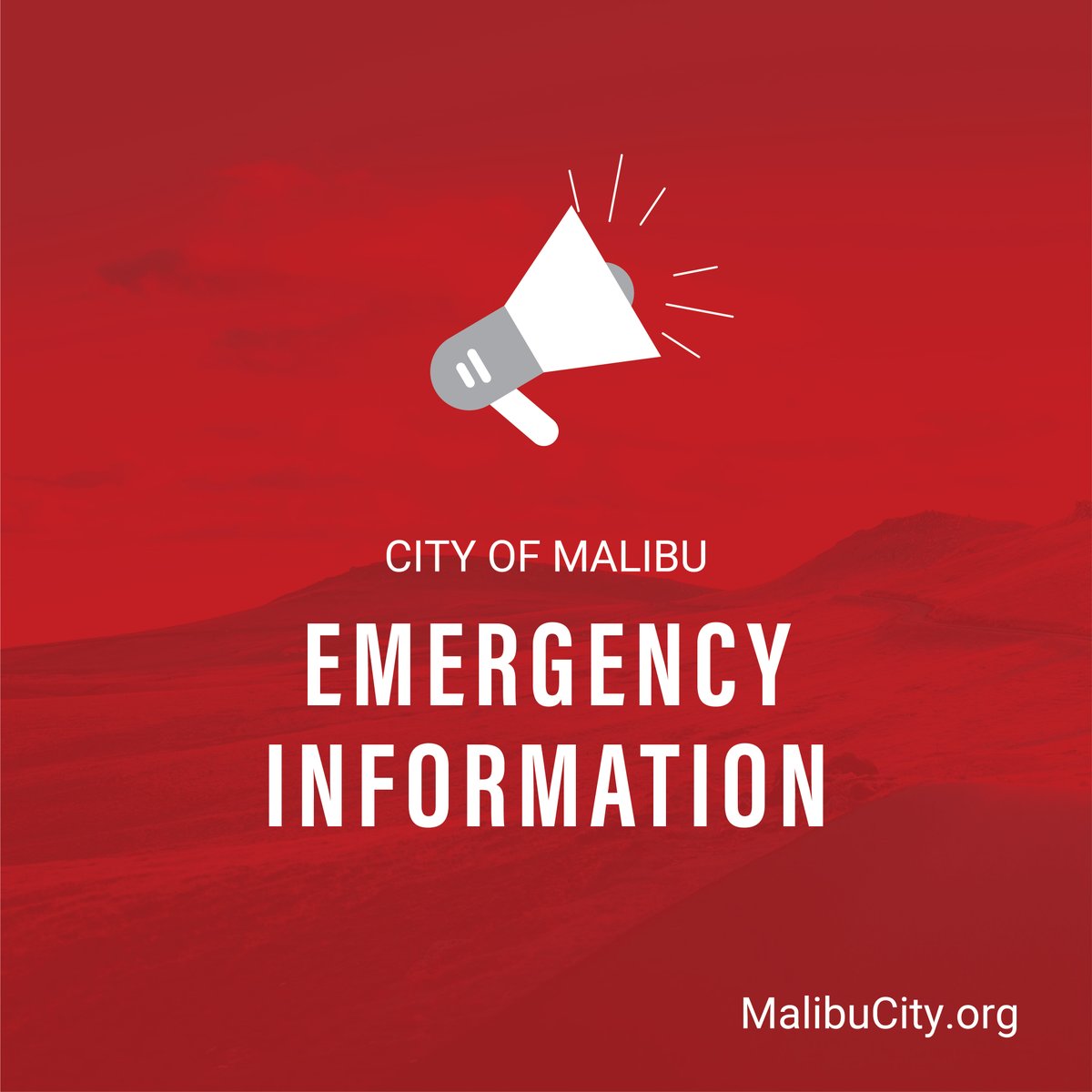 Southern California Edison has implemented a Public Safety Power Shutoff (PSPS), cutting off power proactively to the Cuthbert Circuit in western Malibu (Latigo Cyn Rd to Bonsall Dr, and from PCH approximately one mile inland) due to current Red Flag fire conditions.
SCE had notified the City and customers that it is considering a PSPS on the following circuits, covering most of western Malibu beginning at noon today through 9 a.m. on Friday (subject to change): Merlin, Galahad, and Maguire most of western Malibu.
Malibu residents should be prepared for potential fires, power outages, downed branches and power lines and other wind-related hazards during the current conditions. Under California law, motorists must approach any intersection with a non-functioning traffic signal as if it were an all-way stop sign.
PREPARATIONS UPDATE
City staff are making preparations for the Red Flag event and potential/anticipated/ongoing Public Safety Power Shutoffs (PSPS) activations over the following three days:
• City Public works has been coordinating Caltrans to ensure we have back-up power for traffic signals. They have checked the battery backup systems on all the traffic signals from Trancas to Paradise Cove. All are working.
• City Public Works' street maintenance crews are on standby, ready to be dispatched, and have placed the changeable message signs in western Malibu, displaying information regarding the PSPS and that traffic signals may be out.
• SCE may deploy a mobile Community Crew Vehicle set up at Bluffs Park depending on duration of the shut-off.
• City EOC staff have been placed on alert.
• The Fire and Sheriff's Department have increased staffing and Sheriff's Department has increased patrols.
The current weather outlook for Wednesday afternoon November 24:
• Red Flag remains in effect due to high winds and low humidity until 6:00 PM Friday
• Areas in and around Malibu currently meet Red Flag criteria or are very close
• The peaks winds for this event will be tonight (Wednesday) through Thursday afternoon with gusts of 40 to 60 mph
• Winds will decrease Thursday afternoon through Saturday
• Humidity will lower tonight then further lower Thursday and Friday into the 2 to 10 percent range, overnight recoveries will remain poor