9:16 PM - 0 Comments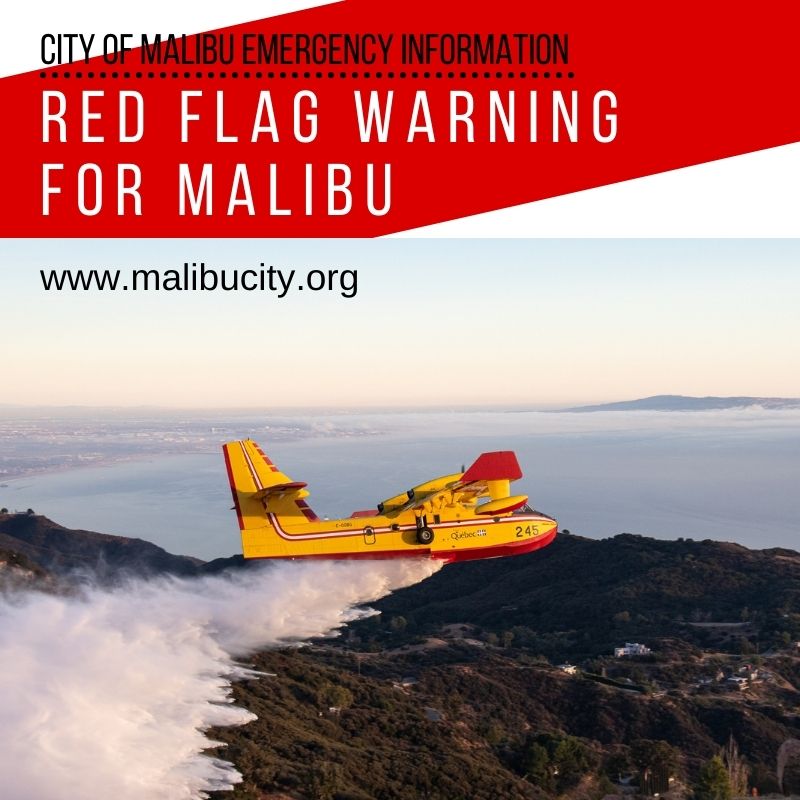 National Weather Service issued a Red Flag Warning for Malibu Sunday, 11/21, 9AM - Monday, 11/22, 3PM. due to unseasonably warm temperatures, high winds, and low humidities.
Dangerous sea conditions in nearshore waters, mainly from Ventura to Santa Monica and across the San Pedro Channel, are also expected due to offshore winds.
Residents should be prepared for potential fires, evacuations, power and traffic signal outages, downed tree limbs and powerlines, hazardous driving conditions, debris in the road way. Residents should monitor emergency and weather updates on local AM and FM radio (which will work with handcrank, solar, battery-powered and car radios if the power is out). The City will send out emergency alerts as needed and post all emergency information on the website www.malibucity.org.
Trancas Canyon Park and Charmlee Wilderness Park will be closed during the Red Flag Warning period.