5:24 PM - 1 Comments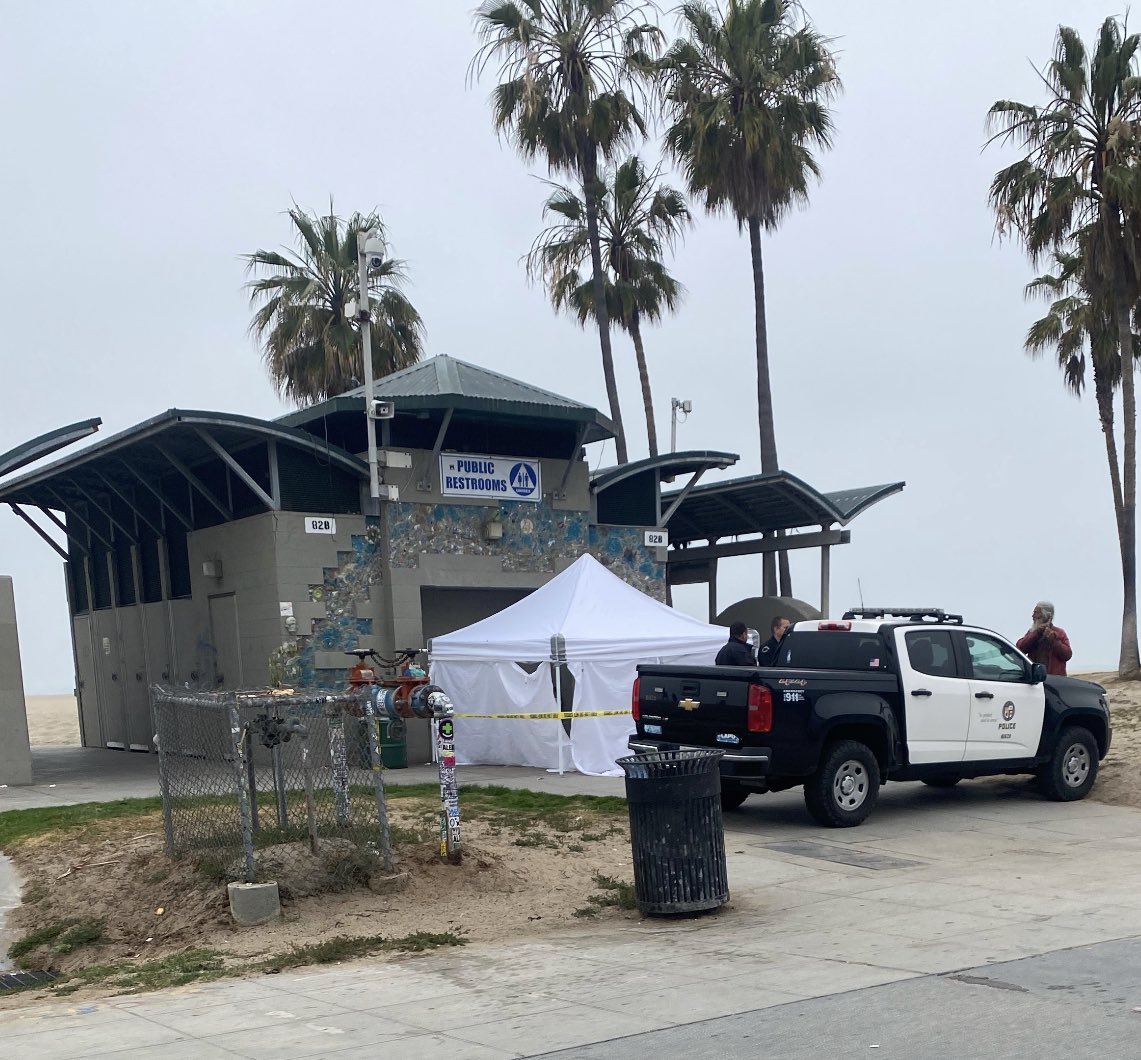 A homeless man was found dead on the Venice Beach Boardwalk Thursday morning. He was discovered at the restrooms by Brooks Ave. He appears to have died of an overdose, he still had the needle in his arm when he was discovered. He was said to be in his 30's.
Photo via
Cari Devine Bjelajac
.