8:49 PM - 0 Comments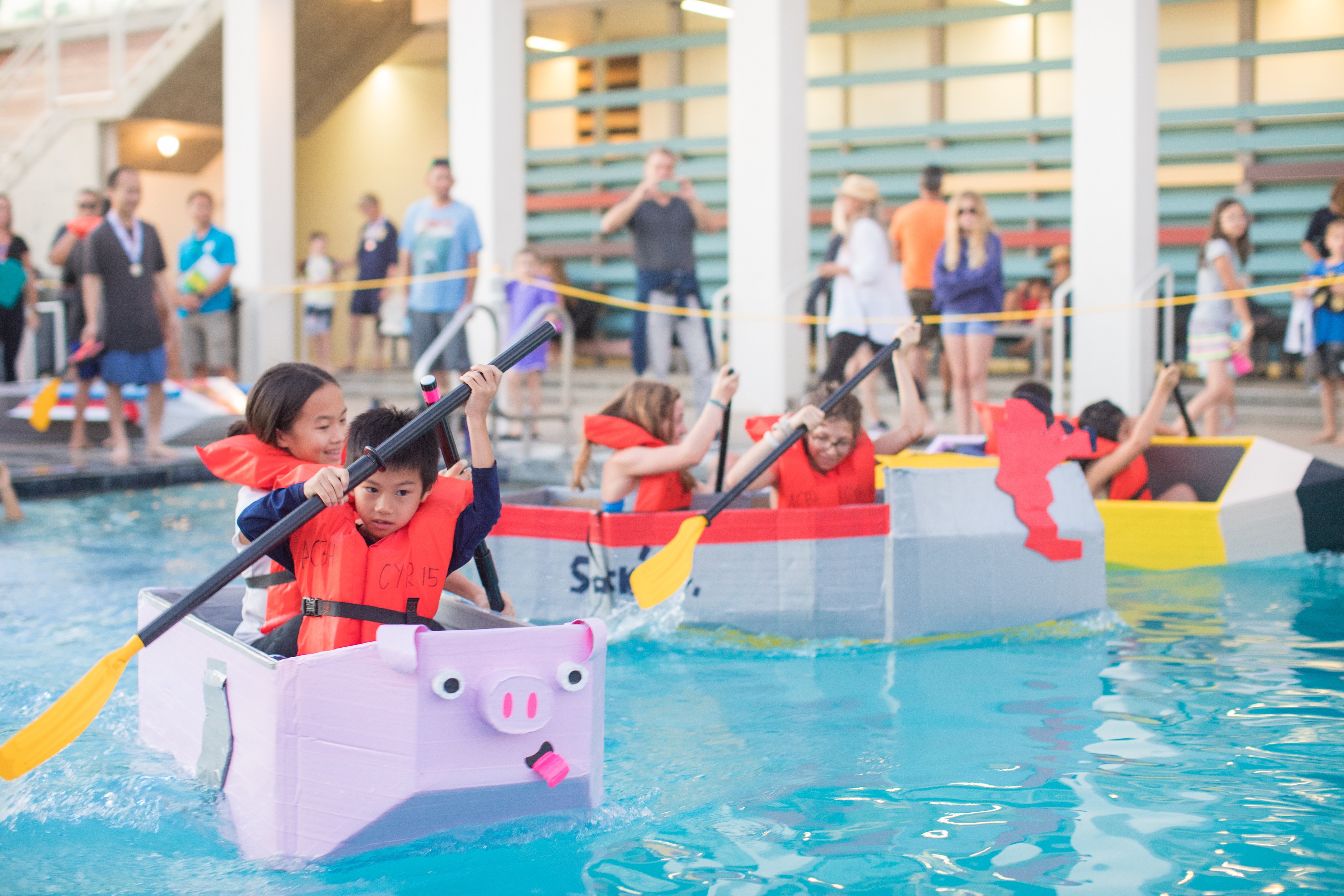 Kick off the summer with the Annenberg Community Beach House. Be a part of the 10th Annual Cardboard Yacht Regatta!
On Saturday, June 18, from 11 a.m. - 5 p.m., two-person teams of all ages will test their ingenuity in racing homemade yachts made of corrugated cardboard and duct tape across the Annenberg Community Beach House pool. Have you ever dreamed of setting sail across the waters in your very own yacht? Now you can build your own cardboard yacht and test its seaworthiness in a race across the Beach House Pool. Build a yacht using just corrugated cardboard and duct tape, decorate it, cross your fingers and hope you can make it to the other side.
Two people must be in the yacht during the race. All boats must be human-powered (no motors).People's Choice Awards will be given in a variety of categories, including "Most Likely to Sink", "Best Use of Theme", and "Most Spirited". The Beach House Courtyard will open for yachts to be on display beginning at 11am. Races will launch beginning at 1pm. Please read attached information sheet for more details on the Cardboard Yacht Regatta, including appropriate yacht building materials, regatta rules and an event timeline.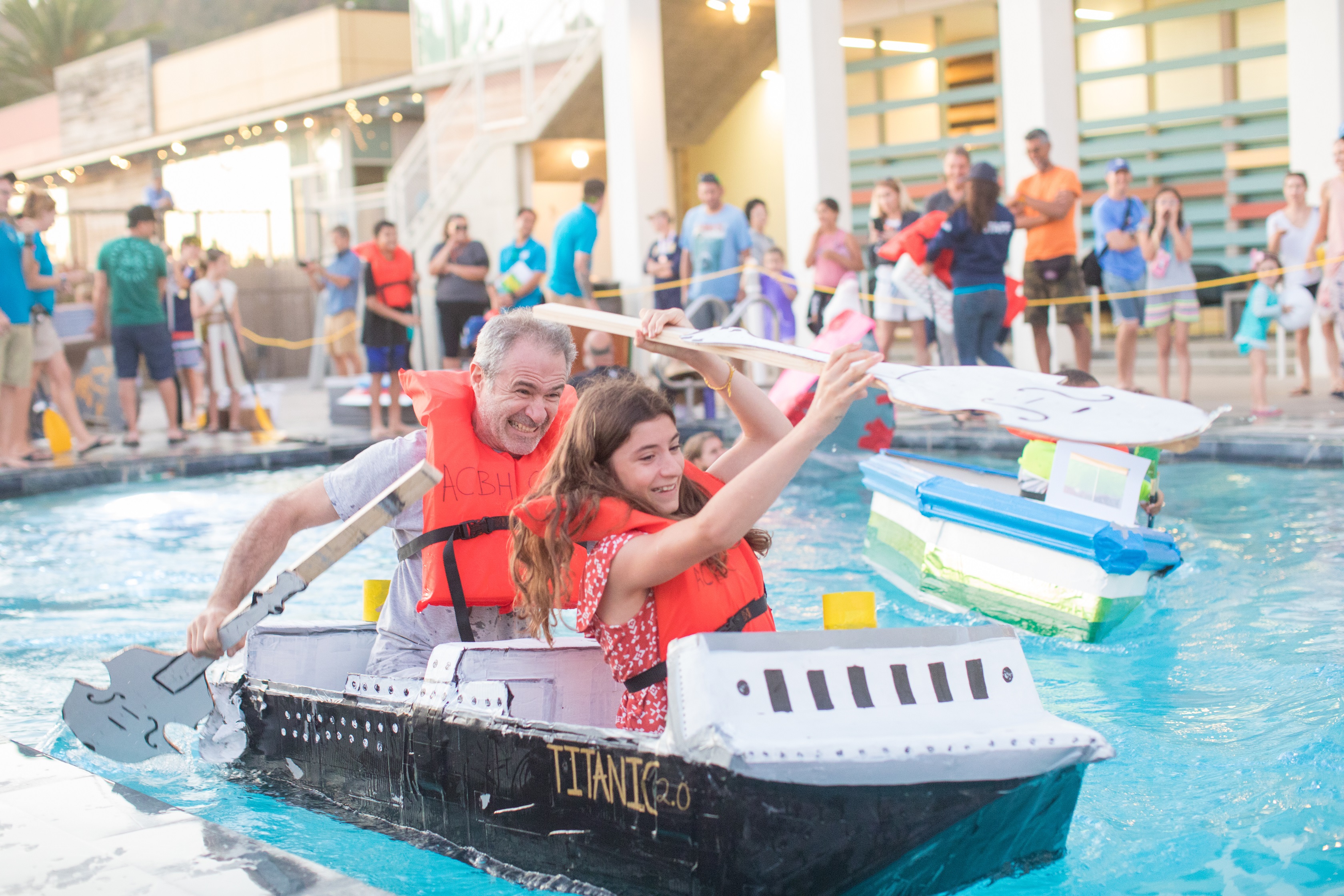 The Cardboard Yacht Regatta Day pre-registration fee is $20 and early registration is encouraged. For questions or more information, visit the
Annenberg Community Beach House website
, or call the Beach House at 310-458-4904.
Preregistration required to race your yacht. Register early and enjoy building your boat with friends and family! $20 entry fee per yacht. Payment is NOT required for each sailor who will be in the yacht.This is a team registration. Please register once per yacht that will be entered in the event. .