12:53 PM - 0 Comments
Nick Gabaldón Day honors the legacy of L.A.'s early surfer of color! Celebrate Nick with us on June 1.
Nick Gabaldon
(1927-1951) was a pioneering surfer of African American and Mexican American descent. He was the first documented surfer of color in the Santa Monica Bay. Gabaldón's passion, athleticism, discipline, love and respect for the ocean live on as the quintessential qualities of the California surfer.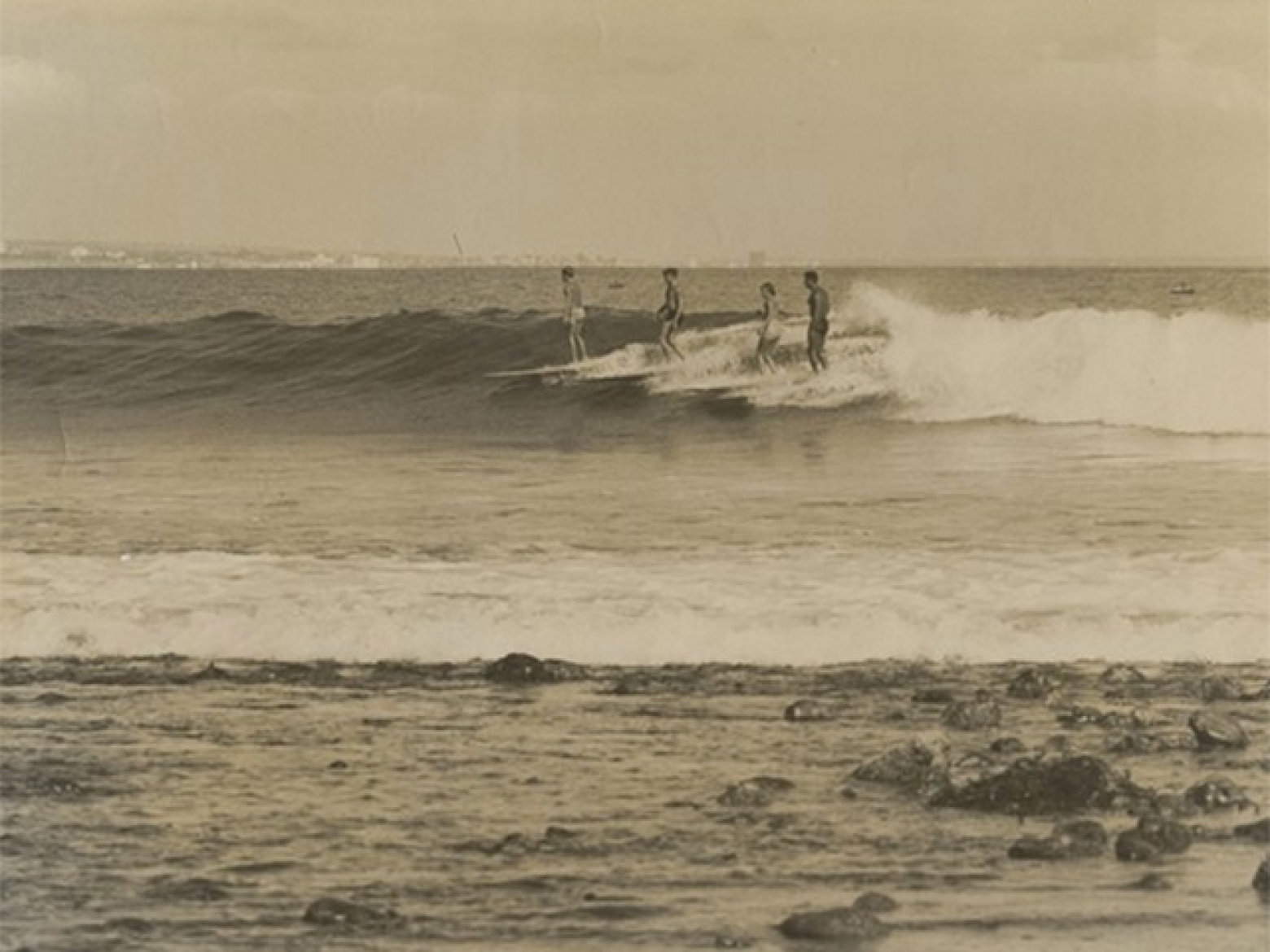 In 2013, with the help of African American historian, Alison Rose Jefferson, Heal the Bay joined forces with the
Black Surfers Collective
to amplify and expand their prior Nick Gabaldón efforts.
Nick Gabaldón Day in its current form is now in its 7th year and will be held on June 1, 2019. This innovative celebration provides an amazing opportunity for broadening outreach, action, and education to connect Angelenos with their cultural, historical and natural heritage.
The shoreline and waters at Bay Street in Santa Monica were an active hub of African American beach life during the Jim Crow era. This beach was popular in the 1900s to early 1960s among African Americans, who sought to avoid hostile and racial discrimination they might experience at other southland beaches. Racial discrimination and restrictive covenants prevented African Americans from buying property throughout the Los Angeles region, but their community's presence and agency sustained their oceanfront usage in Santa Monica.
In 2008 the City of Santa Monica officially recognized the "Inkwell" and
Nick Gabaldon
with a landmark monument at Bay Street and the Oceanfront Walk.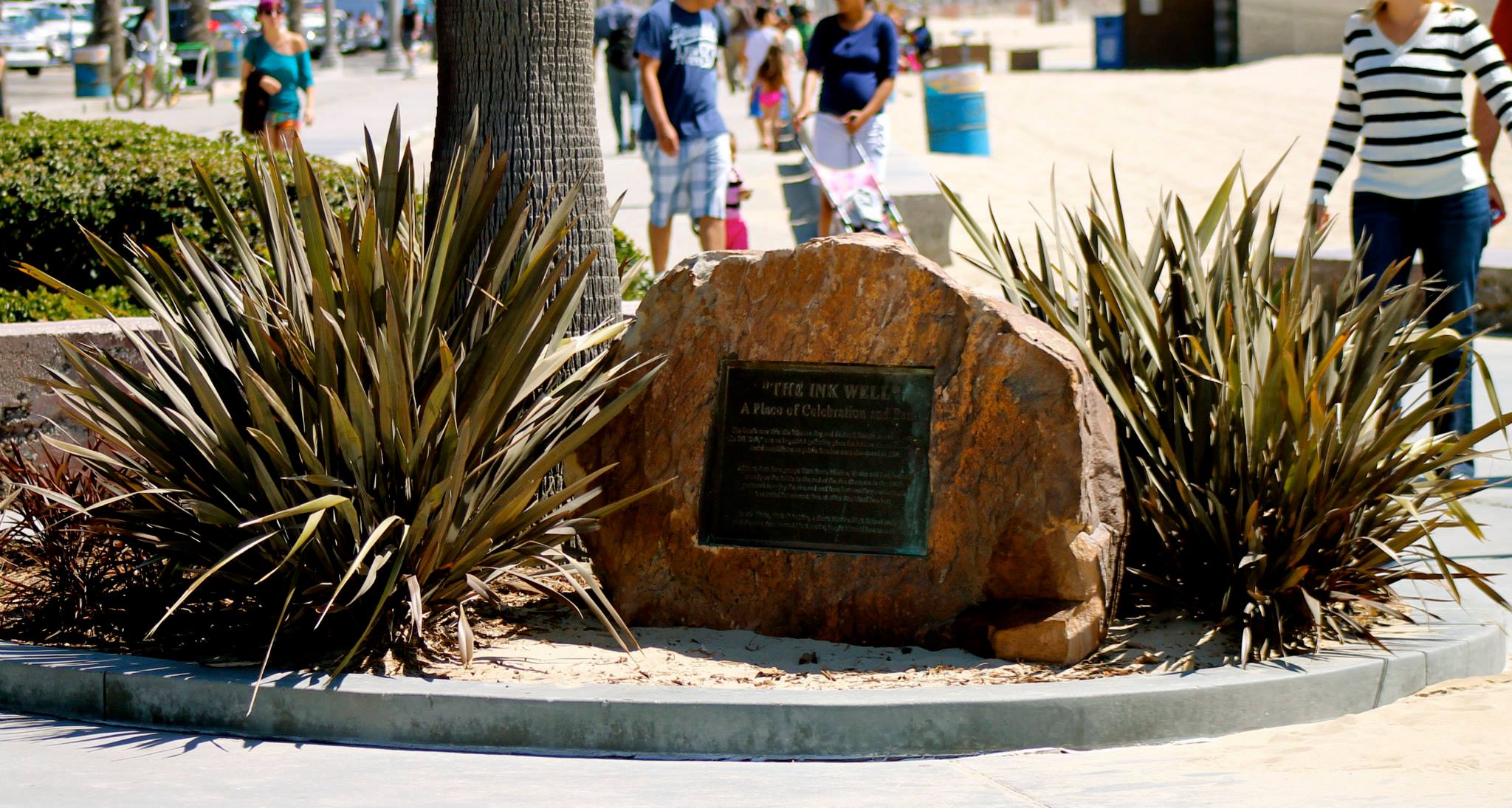 Nick Gabaldón Day introduces young and old from inland communities to the magic of the coast through free surf and ocean safety lessons; beach ecology exploration; and a history lesson about a man who followed his passion against all odds.
The
Black Surfers Collective
,
Heal the Bay
,
Surf Bus Foundation
,
Santa Monica Conservancy
, The Wilderness Society and other organizations partner on the Nick Gabaldón Day experience to reach out to families in under-served communities to inspire, engage and empower them through meaningful educational programming. We are helping to build personal and shared experiences with cultural, historical and nature heritage and civic engagement that are the foundation of stewardship, and the development of the next generation of civic, heritage conservation, and environmental leaders.
Check the
Heal the Bay Event Page
for more info.
Nick Gabaldón Day 2019 Event Schedule
9am
Welcome Ceremony at Bay Street Beach & Memorial Paddle Out for Nick
10am-1pm
Free surf lessons, beach exploration and cleanup. Surfers must
register in advance
12:30
Raffle at the beach
1pm-5pm
The Nick Gabaldón Day celebration continues at Heal the Bay's Aquarium under the Santa Monica Pier (Aquarium Admission is free in honor of Nick!*)
1pm
Documentary
"12 Miles North: The Nick Gabaldón Story"
2pm
Children's Story Time with Joel Harper
3pm
Documentary "White Wash"
4:30pm
Documentary "La Maestra (The Teacher)".
*The Santa Monica Pier Aquarium will be free for all visitors in honor of Nick on Saturday, June 1st thanks to a grant from the California Coastal Conservancy and the Wilderness Society.