4:10 PM - 0 Comments
Forecast from Surflies:
"North Pacific Busts Open -- South Pacific Not Done"
"Strong NW swell kicks off the second half of the month for Northern California, with SoCal getting a little energy as well"
Which means North CA is getting waves, like usual, and Socal is not, like usual.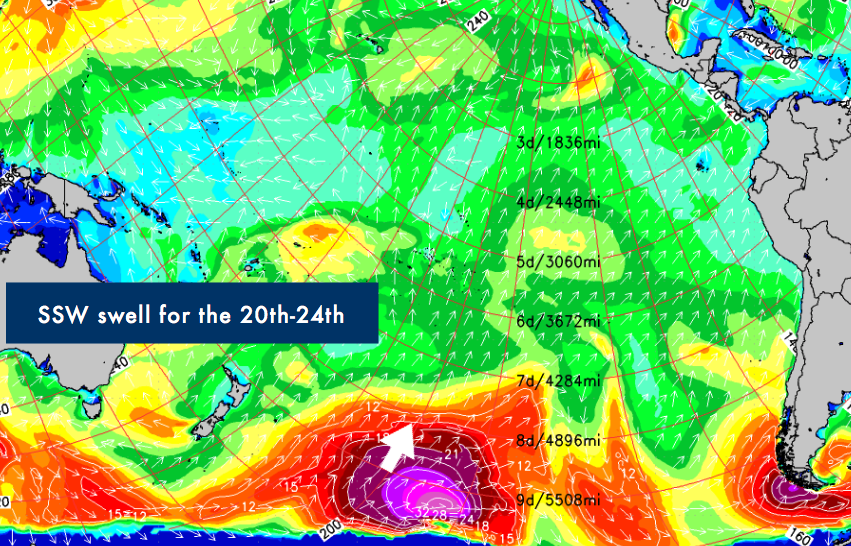 "South Pacific Swell: SW shifting SSW swell (210-195) continues Thursday before slowly trending down on Friday. Exposed breaks in North LA will see waist high surf during that time. Those waves fade heading through the weekend, although we will be watching for new SSW swell to fill in."

"This larger SSW swell (205-190) should build in through the day on Sunday with long period forerunners, peak on Monday the 21st and then slowly back down through the middle part of the week. The storm behaved very close to model guidance over the past few days with satellite verified seas of 30-40′, although it's less than ideal track – moving sideways in relation to SoCal, versus at us- should limit size some."