2:40 AM - 0 Comments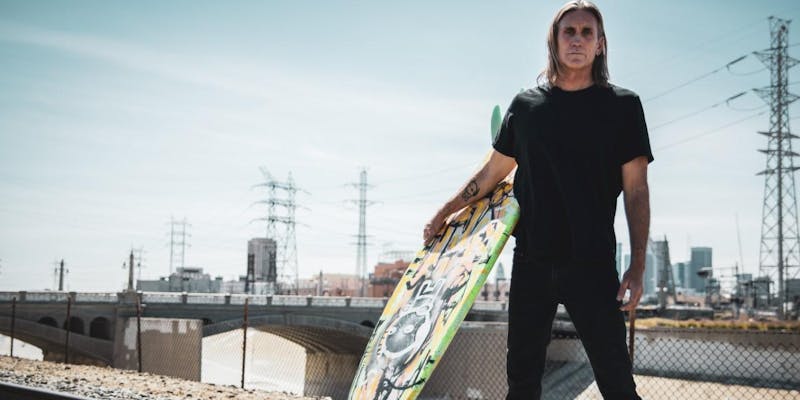 I AM TORQUATO
presents :
A L.A. SURF STORY
On Sunday, November 24th, at Civic Center Studios in Downtown Los Angeles, renowned Artist and Surfer
Michael Torquato deNicola
will present 'A L.A. Surf Story.' A multi-media presentation of paintings, on canvas and repurposed boards, as well as TV and film work, taking you along with him on his life of travel, adventure and very personal interactions with his environment over the past 25 years. The exhibition will be presented as a conversation with the Artist, highlighting his process, successes, failures and gratitude for the lessons learned along his truly unique journey.
'A L.A. Surf Story' multi-media presentation will include the following :
Reef Paintings project
Sun Spots series
Recycled Surfboard project
Selected murals around Los Angeles
Documentary film 'The Westsiders'
Feature film 'Chapter and Verse'
Red Bull '5X' games
Michael states, "The goal of this presentation is in part to showcase a summary of these works but more importantly to speak to the purpose and intention behind each of them. I want to share the lessons I've learned along the way and ultimately to express my gratitude for these opportunities. We are living in intense and radically changing times where truth seems more and more subjective, our attention spans are diminishing, and real connection seems harder to find. This show is an opportunity for me to share some of my experiences with the hopes they will help others to connect with themselves and each other more and empower them to help create the future they want to see."
'A L.A. Surf Story' is an hour-long presentation. It will be recorded and broadcast live via social media. A Q & A will follow and beverages will be served.
Join us, following the presentation, for a first look at a series of museum-quality fine art, hand embellished, limited edition prints that uphold the integrity of each original artwork by artist Michael Torquato deNicola, published by Moby Arts.
RSVP is required.
Click here for RSVP Page
Date and Time
Sun, November 24, 2019
1:00 PM – 5:00 PM PST
Location
Civic Center Studios
207 South Broadway
Suite One
Los Angeles, CA 90038