4:39 PM - 0 Comments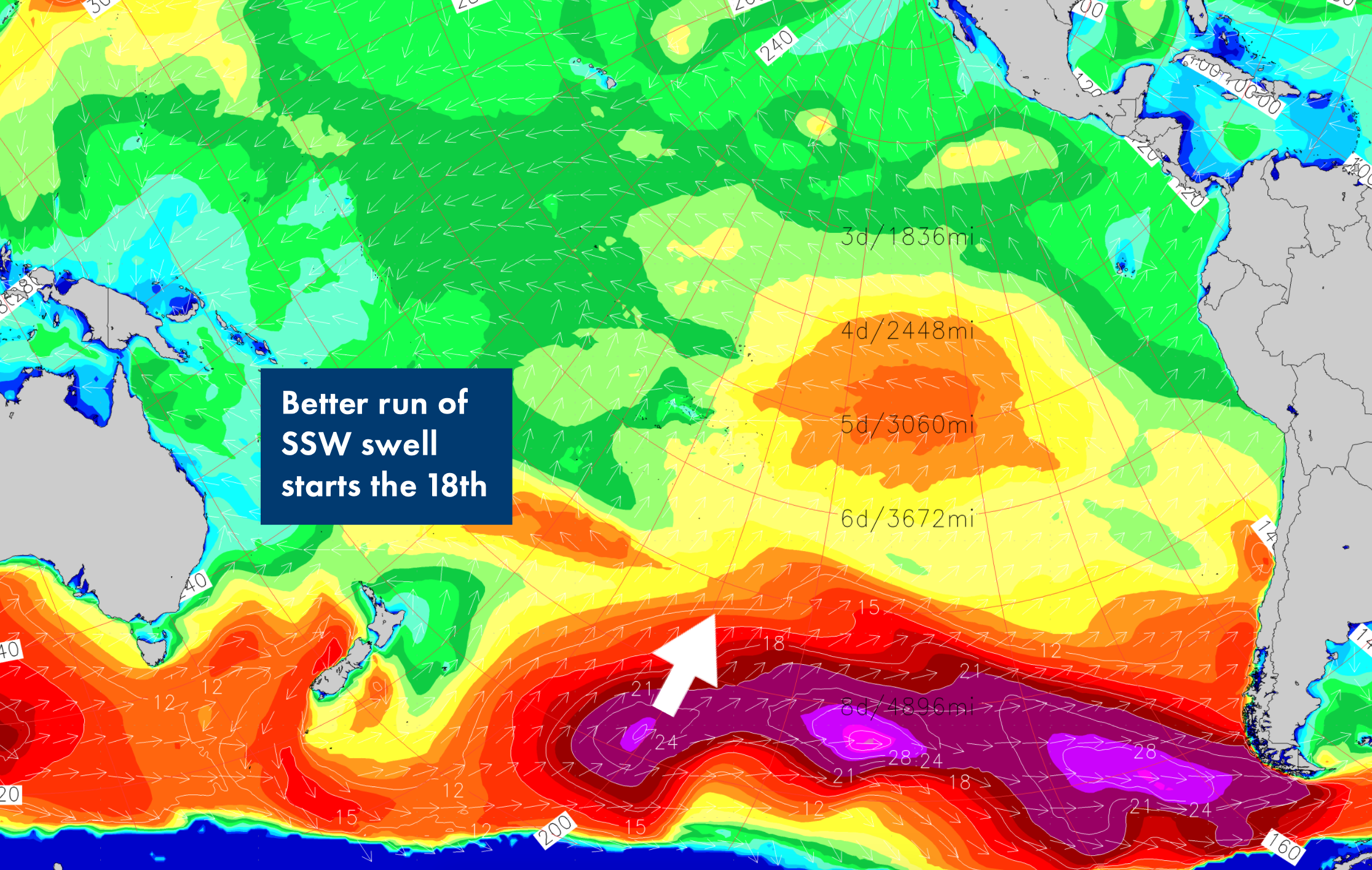 Surfline is reporting for Sunday, "Slow start as old SSW swell down in the knee-waist high range at better exposed areas. New, long period SSW swell (210-190) joins in by the afternoon, setting up more waist-stomach high surf at good exposures, with the most size showing late. Light winds through most of the morning, followed by light+/locally moderate onshores in the afternoon. The sea breeze expected to ease in the evening. Swampy 6'+ high tide bogs down most spots mid/later morning."
"Good shot of SSW swell (210-190) fills in further to start the new week — peaking late into Tuesday."
And for Tuesday, "Good shot of SSW swell (210-190) continues into Tuesday, for widespread waist-stomach high surf at summer breaks as focal points go to chest-head high. Those waves will be winding down mid week."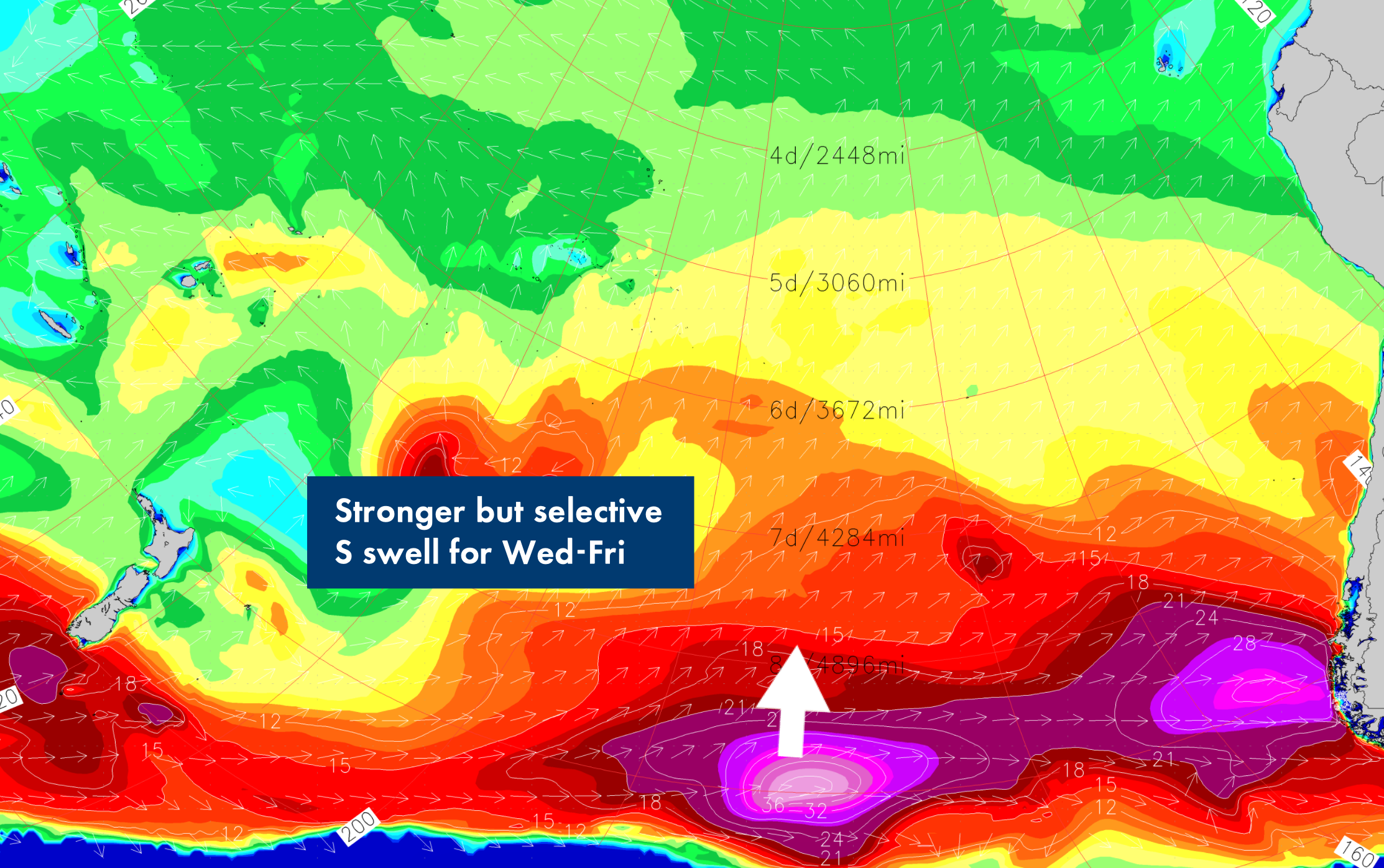 "This swell is a little more selective, but larger, with good breaks in the waist-chest high zone as best long-period S swell magnets go chest-head high+ when the steep angled swell peaks on Thursday-Friday, 22nd-23rd. Those waves ease over the following weekend, but next Sunday still looks fun at well exposed breaks. A smaller dose of new S swell is scheduled for the 26th-28th."