6:40 PM - 0 Comments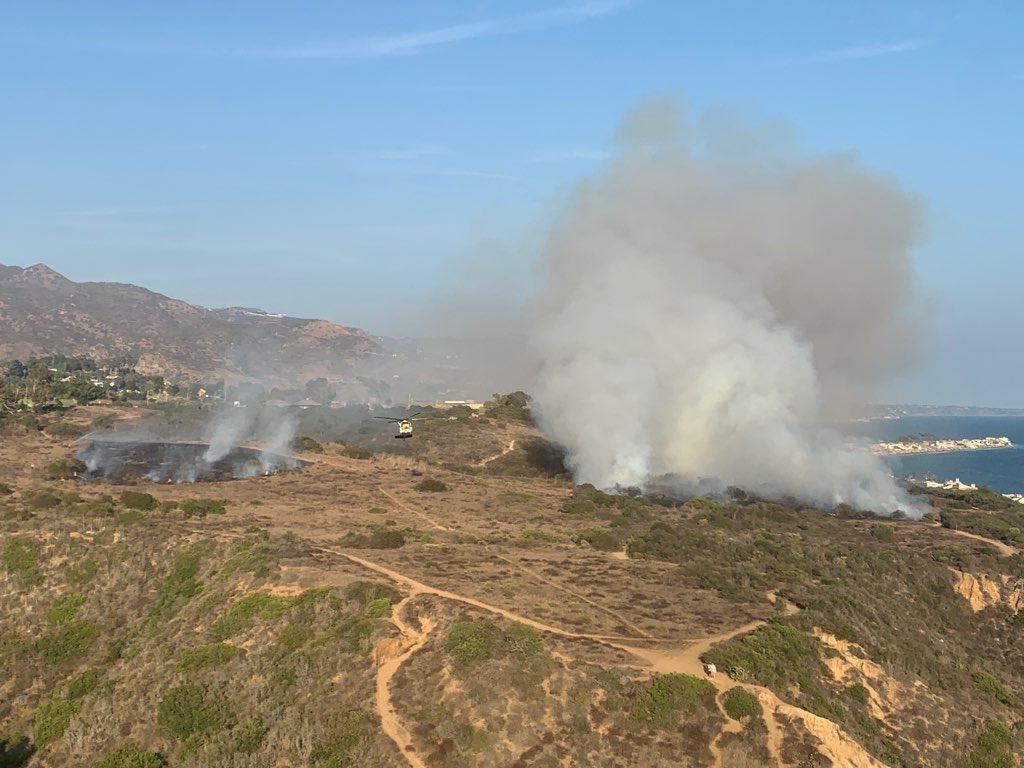 Photo: LACoFireAirOps
Two Separate brush fires Saturday afternoon at the Malibu Bluff Park. Named the "Wave Fire", 24255 W Pacific Coast Highway, appproximately 1 acre each on the coast side. Lane closures East/Westbound Pacific Coast Highway.
Air drops on the #fire at the Bluffs in #Malibu pic.twitter.com/NomI5Z4ji0

— Dr. Elizabeth Smith (@tweetinginla) October 11, 2020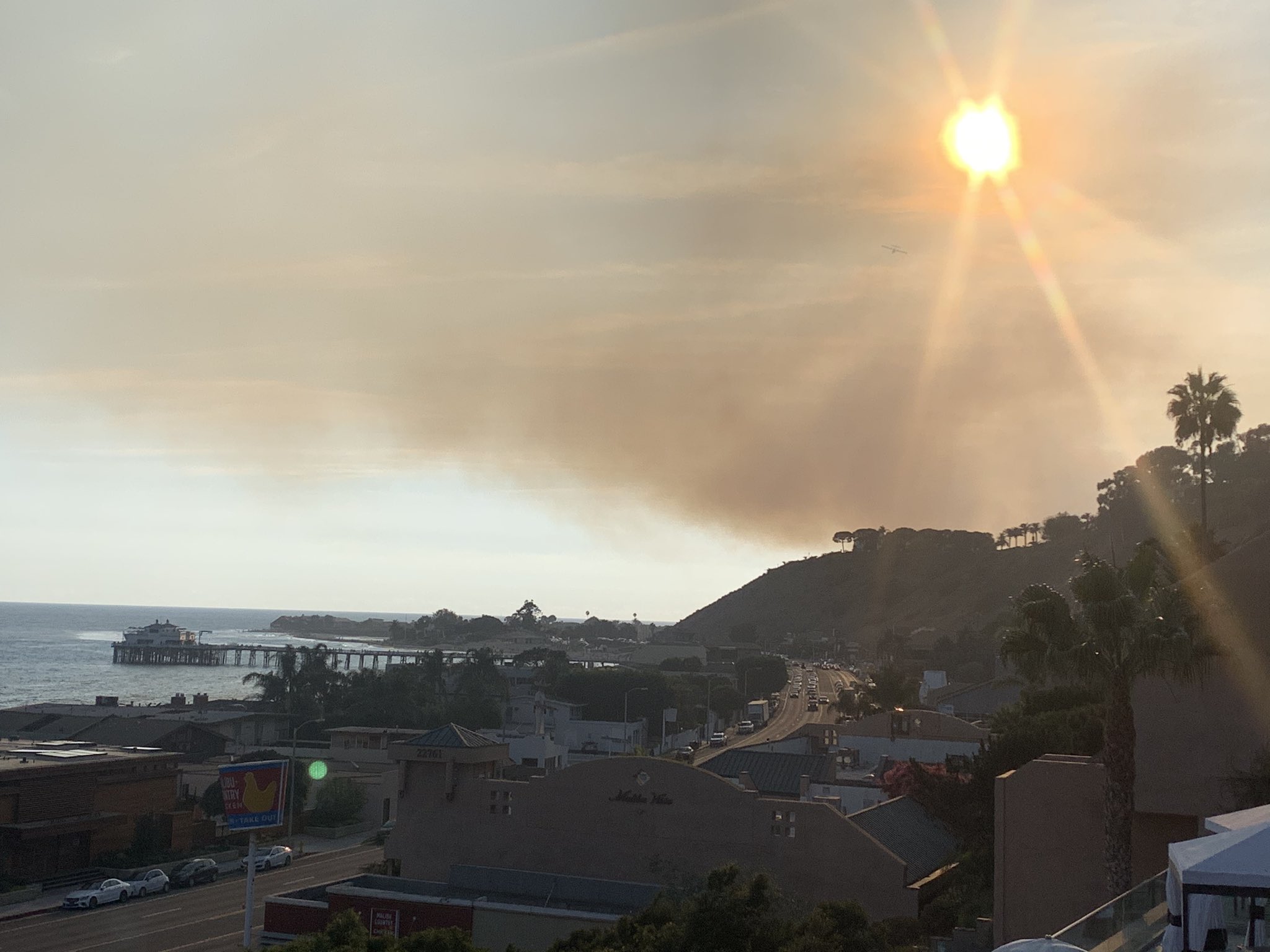 Photo: Mary Stringini
Per LA County Fire, at 6:30PM, they have advised the fire in Malibu is out. All lane closures Pacific Coast Highway will still be in effect due to equipment and clean up in the area. Unknown ETA for when lanes will be reopened.