7:59 PM - 6 Comments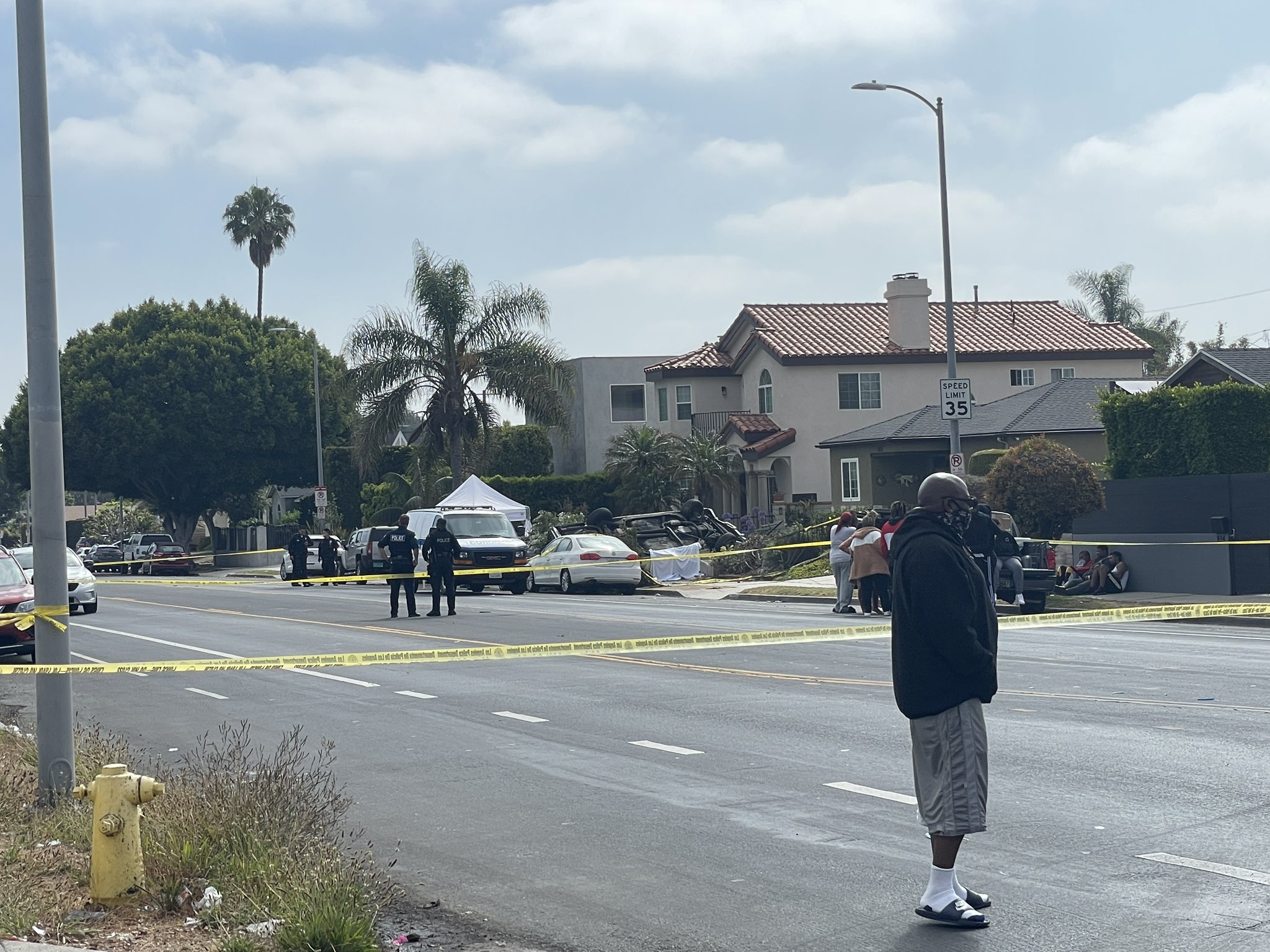 One Man Dead After Early Morning Car-to-Car Shooting in Venice.
On Monday, July 5th, around 2:36AM, LAPD recieved multiple calls of shots fired in the area of 6th Avenue and Brooks Aveneue. Additional calls reported a car to car shooting with a victim injured at Lincoln Blvd and Rose Avenue. Police arrived at that location and found a vehicle overturned with two gunshot wound victims inside.
Paramedics responded and pronounced a male adult victim dead at the scene. The other victim, a female adult, was transported to the hospital with multiple gunshot wounds.
Security camera footage shows a white sedan driving along side the victims car, shooting at the car. The victim's car then crashes and flips over, as the sedan drives off.
The motive for the shooting is unknown. The LAPD says there is no evidence right now that this was an exchange of gun fire. They believe the shots fired came from the white sedan. They don't know what prompted the violence.
The shooting spree spanned a 5 block area.
The @LAPDHQ needs your help finding the driver of this white sedan who they say opened fire on the driver in the second car— shooting at him at least 15 times. The assault caused a crash and killed the 18 year old behind the wheel. Warning: this video is hard to watch. @CBSLA pic.twitter.com/JnacXM3tbh

— Joy Benedict (@joybenedict) July 5, 2021