7:05 PM - 1 Comments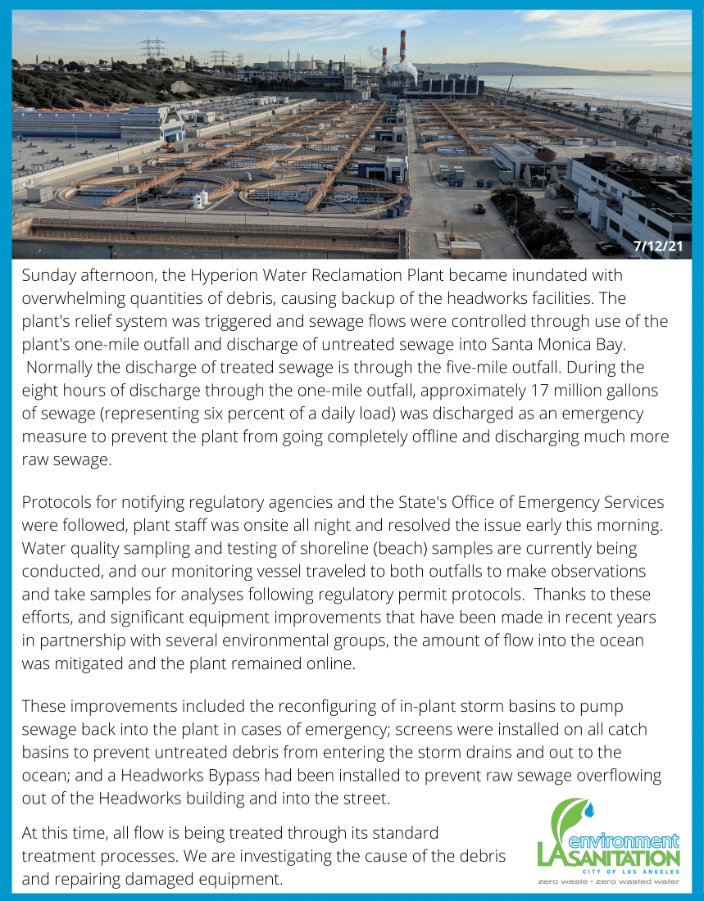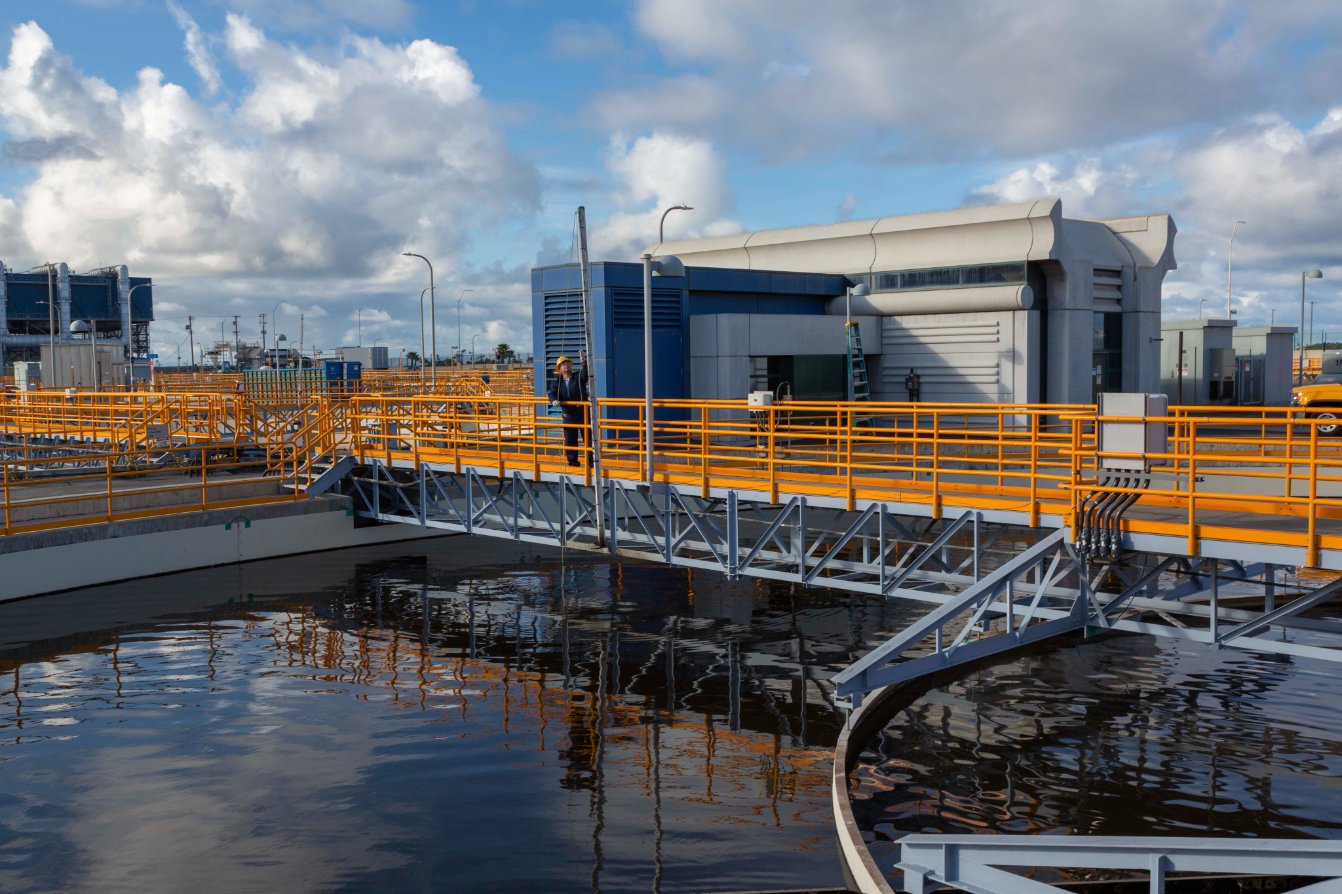 LA Sanitation & Environment's Statement regarding Hyperion Water Reclamation Plant discharge today.:
Sunday afternoon, the Hyperion Water Reclamation Plant became inundated with overwhelming quantities of debris, causing backup of the headworks facilities. The plant's relief system was triggered and sewage flows were controlled through use of the plant's one-mile outfall and discharge of untreated sewage into Santa Monica Bay. Normally the discharge of treated sewage is through the five-mile outfall. During the eight hours of discharge through the one-mile outfall, approximately 17 million gallons of sewage (representing six percent of a daily load) was discharged as an emergency measure to prevent the plant from going completely offline and discharging much more raw sewage.
Protocols for notifying regulatory agencies and the State's Office of Emergency Services were followed, plant staff was onsite all night and resolved the issue early this morning. Water quality sampling and testing of shoreline (beach) samples are currently being conducted, and our monitoring vessel traveled to both outfalls to make observations and take samples for analyses following regulatory permit protocols. Thanks to these efforts, and significant equipment improvements that have been made in recent years in partnership with several environmental groups, the amount of flow into the ocean was mitigated and the plant remained online.
These improvements included the reconfiguring of in-plant storm basins to pump sewage back into the plant in cases of emergency; screens were installed on all catch basins to prevent untreated debris from entering the storm drains and out to the ocean; and a Headworks Bypass had been installed to prevent raw sewage overflowing out of the Headworks building and into the street.
At this time, all flow is being treated through its standard treatment processes. We are investigating the cause of the debris and repairing damaged equipment.