3:30 PM - 1 Comments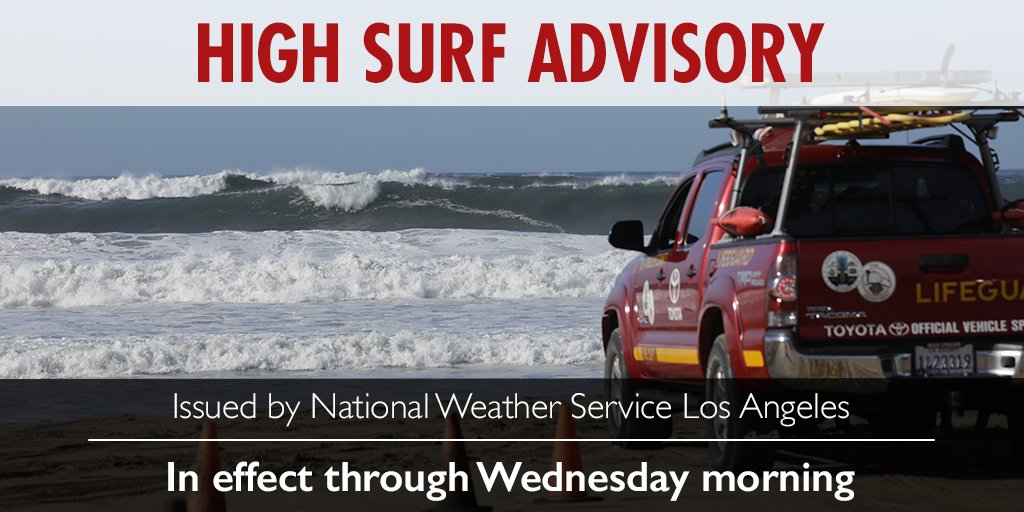 HIGH SURF ADVISORY} in effect 10AM - Wednesday morning. As a result of strong winds, a short period wind swell of 4-6' is expected to impact Los Angeles County Beaches. Check in with a Lifeguard for an update on ocean & beach conditions.
Large breaking waves of 4 to 7 feet with dangerous rip currents. Highest west-facing beaches.
A High Surf Advisory means that high surf will affect beaches in the advisory area...producing localized beach erosion and dangerous swimming conditions. Swim near a lifeguard. If caught in a rip current, relax and float. Don`t swim against the current. If able, swim in a direction following the shoreline. If unable to escape, face the shore and call or wave for help.